Ben Sollee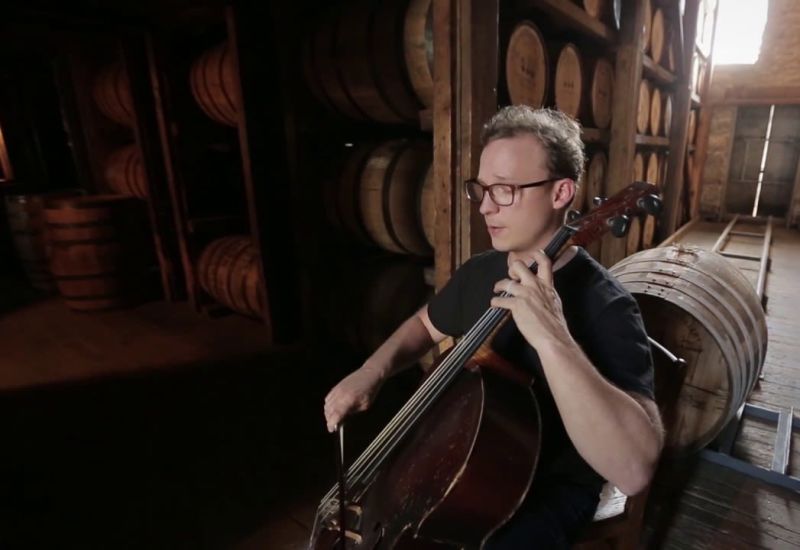 "Take a classically trained cellist with an adventurous spirit and strong feelings for his native Kentucky and what do you get? A brilliant new album that will warm the hearts of those who know and love the Bluegrass State — and just might encourage others to come calling." - Associated Press
The Martha Bassett Show is thrilled to welcome Ben Sollee! Like his contemporaries Chris Thile and Abigail Washburn, Sollee's music is difficult to pin down. Following a performance at the Lincoln Center's American Songbook series, the New York Times remarked how Sollee's "...meticulous, fluent arrangements continually morphed from one thing to another. Appalachian mountain music gave way to the blues, and one song was appended with a fragment from a Bach cello suite, beautifully played." It's Ben's quality of narrative and presence on stage that unifies his musical influences. However, always on the move, Sollee's musical career has expanded beyond the stage.
Ben's music can be heard in film and on TV. Shows like ABC's Parenthood and HBO's Weeds have placed songs. In 2013, Ben was invited by director Mark Steven Johnson to write a song for the film Killing Season starring John Travolta and Robert De Niro. 2014 is Ben's second year performing with the North Carolina Dance Theater in Dangerous Liaisons, a play with music written by Ben Sollee.
His most recent album, Infowars released on October 21st, 2016 was his first full length release in over four years. Before that Ben put out Steeples Pt. 2 which is the second of three parts in an album release of the same name. Portioning Steeples in this way, Ben is able to break the traditional album cycle and deliver a diverse array of content to his fans. Within the past year, Ben has complemented his musical releases with The Vanishing Point virtual reality app, film scores like Maidentrip, a technology infused production of Harold and the Purple Crayon, an interactive sculptural installation called Livestream, and much more. Through the innovative facets of his artistic portfolio he teaches his audience that the modern artist has no boundaries.
Learn more at http://www.bensollee.com
Drake Duffer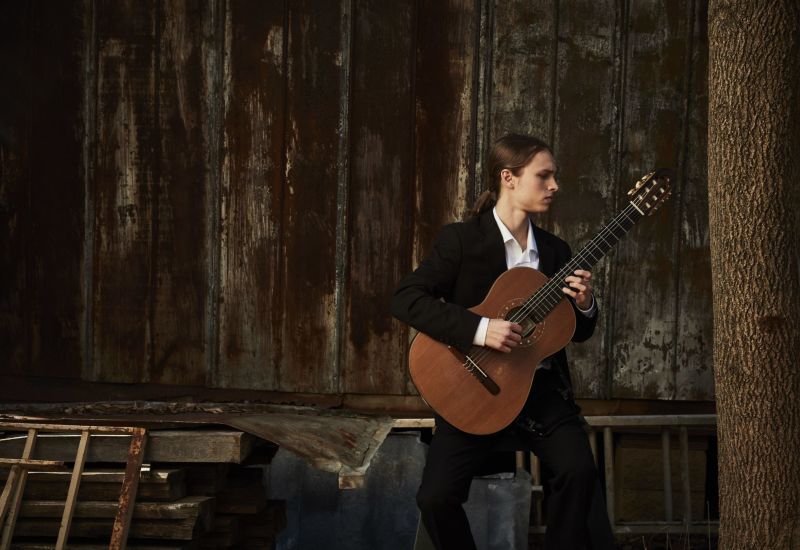 Drake Duffer is an eclectic and dynamic composer, guitarist and singer. Drake graduated from the University of North Carolina School of the Arts in May 2017 with a Bachelor of Music degree, and is now continuing his studies at the Yale School of Music in pursuit of his Master of Music degree.
Drake Duffer took up the guitar at the age of 4 when his fingers finally outgrew his miniature violin. Drake enjoys discovering the abundance of different ways to go about playing the guitar, and has spent many a night playing with new ways to use the guitar's many untapped features to his advantage. His teachers have included Jason Rogers, Gerald Klickstein, Zane Forshee, Michael Kudirka, Joseph Pecoraro and Benjamin Verdery.
As well as being an active solo performer, Drake has been chosen to participate in many collaborative recitals, and to play several world premieres, most notably Javier Farias' Recinto de la Piedra. He has used such new music experiences to fuel his own compositions and arrangements, one of which earned him the Seconda Prattica Pujol Award for arranging. Drake is also a founding member of Early Gray, a modern music duo consisting of himself and Owen Dodds, pianist.
Learn more at http://drakeduffer.com