Amythyst Kiah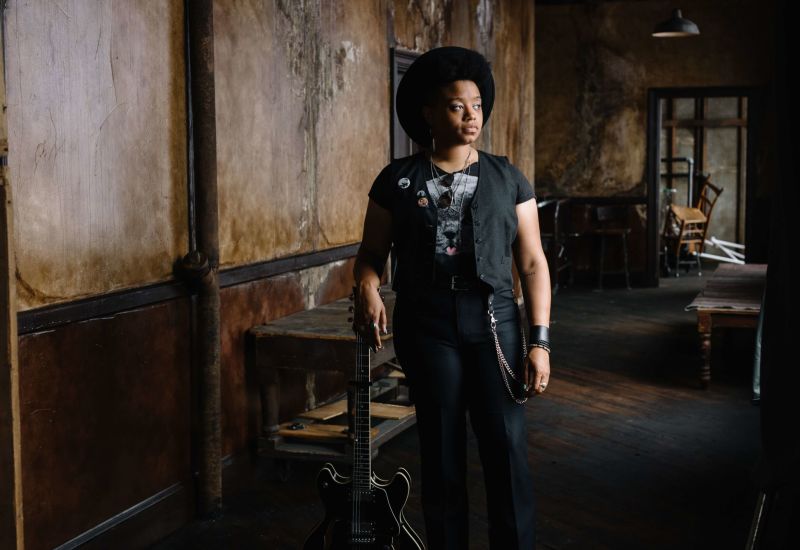 A professed Southern Gothic, alt-country blues singer/songwriter based in Johnson City, TN, Amythyst Kiah's commanding stage presence is only matched by her raw and powerful vocals—a deeply moving, hypnotic sound that stirs echoes of a distant and restless past.
Accoutered interchangeably with banjo, acoustic guitar, or a full band (Her Chest of Glass), Amythyst's toolbox is augmented by her scholarship of African-American roots music. Her eclectic influences span decades, drawing heavily on old time music (Mississippi Sheiks, Son House, Jimmie Rodgers, Olla Belle Reed, Carter Family), inspired by strong R&B and country music vocalists from the '50s-'70s (Big Mama Thornton, Sister Rosetta Tharpe, Mahalia Jackson, Dolly Parton, Patsy Cline, Loretta Lynn) and influenced by contemporary artists with powerful vocal integrity (Adele, Florence and the Machine, Megan Jean and the KFB, Janelle Monae).
Recent tours in Scotland and the U.K. have seen Amythyst performing for audiences at the Americana Music Association UK Showcase, the Southern Fried Festival, Cambridge Folk Festival, the Edinburgh Jazz Festival, and SummerTyne Americana Festival. She is a crowd favorite at Bristol Rhythm & Roots Reunion in the U.S., has performed at the John F. Kennedy Center for Performing Arts, and the Smithsonian Folk Life Festival.
Provocative and coolly fierce, Amythyst Kiah's ability to cross the boundaries of blues and old-time through reinterpretation is groundbreaking and simply unforgettable.
"Amythyst Kiah is one of roots music's most exciting emerging talents, blending a deep knowledge of old time music with sensibilities spanning classic country to contemporary R&B." —Rolling Stone
"Her razor-sharp guitar picking alone guarantees her a place among blues masters, but it's her deep-hued voice that can change on a dime from brushed steel to melted toffee that commands attention." —The New York Times
Read The New York Times review of Amythyst's Globalfest performance
Learn more at http://amythystkiah.com
Riley Baugus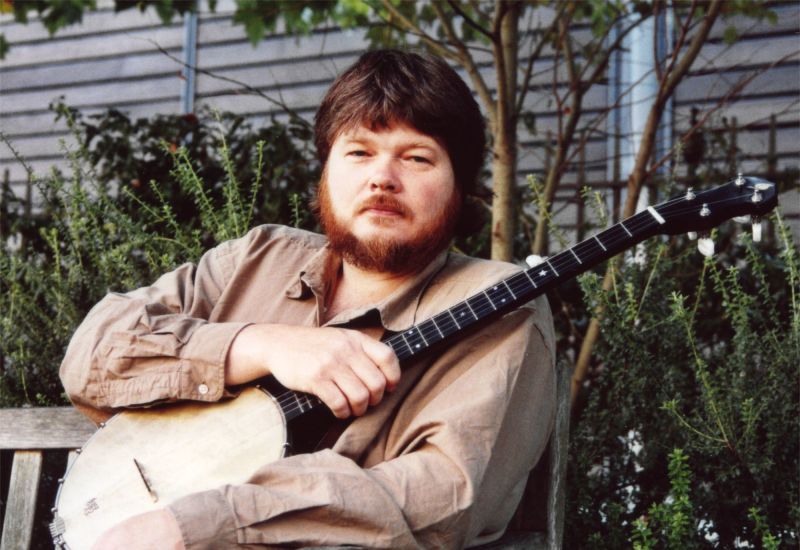 Riley Baugus represents the best of old time American banjo and song. His powerful singing voice and his expert musicianship place him squarely in the next generation of the quality American roots tradition. Riley first came to music through his family. His father had left his roots in the mountains of North Carolina in the search for work, settling near Winston-Salem and bringing with him a love of old time music.Over the years, whilst working as a welder and a blacksmith by day, Riley played with many old time string bands. One fateful day, Riley got a call from longtime friend and collaborator Dirk Powell. Dirk was involved in the music direction for the Academy Award-winning film "Cold Mountain" and had convinced the producers that they needed Civil War era banjos made in the Carolina hills, specifically Riley's handmade banjos. They also needed an authentic a capella ballad singer for the voice of Pangle, played by Ethan Suplee. Riley put the hammer down on the anvil and didn't look back. A whirlwind Hollywood experience ensued, culminating in a place on the star studded "Great High Mountain" tour.
Learn more at http://www.rileybaugus.com
Joe Thrift & Russell McCumber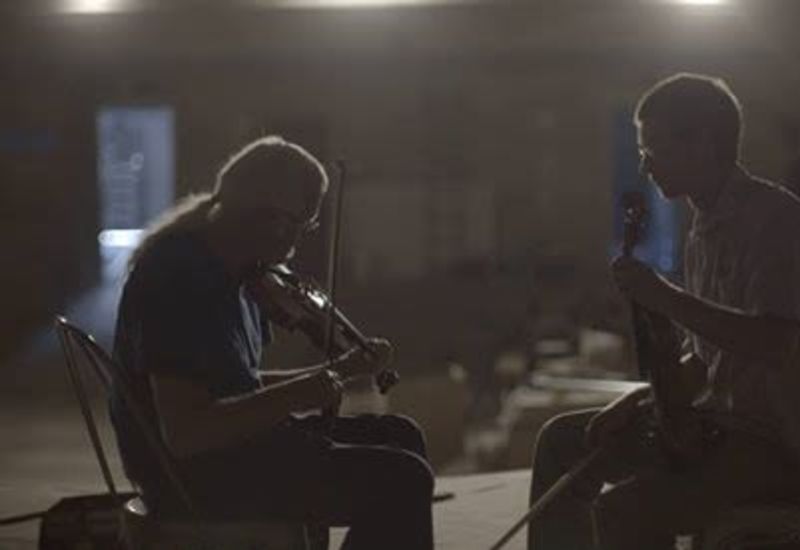 Joe Thrift and Russell McCumber are both master luthiers and old time music enthusiasts. Russell & Joe were featured multiple times on the show last year and we can't wait for them to return.
Joe Thrift is a violin maker and fiddler who has steeped himself in all aspects of the instrument. Born in Winston-Salem, Joe grew up in a family that was sympathetic to his musical interests. His father was a pipe organ builder, and his mother an organist and choir director. In the early 1970s, Joe became interested in building instruments and playing music.
Russell grew up in Vermont, but has lived in North Carolina since 2013. He has played violin since early childhood, beginning his training in the classical style and later focusing on traditional fiddle styles. He is an accomplished luthier, and makes instruments in his home studio. Recently, he has also begun teaching violin-making at Surry Community College.
Learn more at https://www.facebook.com/joe.thrift.37 https://www.facebook.com/russell.mccumber