Sam Baker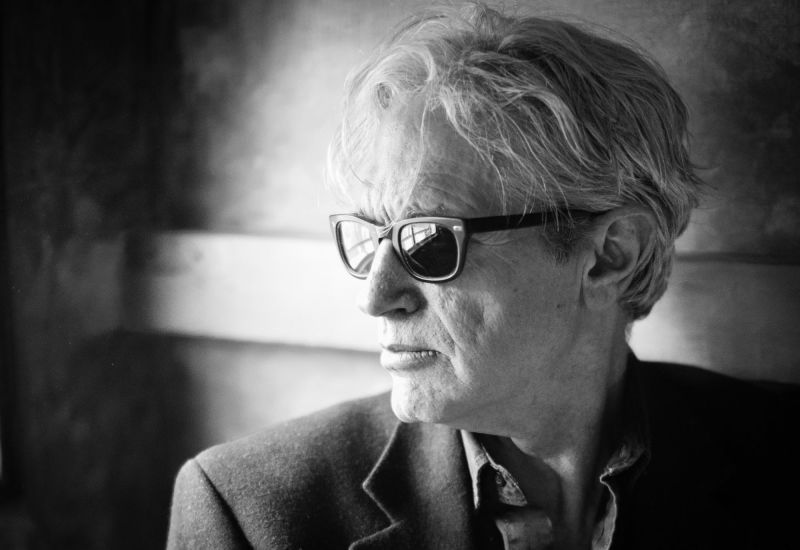 Sam is a man of few words. Always beautifully chosen, and fully wrought. Words placed like plants and objects in a Zen Garden. His website is stark: white, black, sepia, and shades of gray. Baker turned inward, to relearn the use of his body and brain after a Peruvian train bombing almost killed him in 1986. It's taken years to heal. Time to reconnect. The road back was arduous, but it opened up new vistas in art, poetry, and music.
Mercy, released in 2004, was the first in a trilogy of compelling albums with sparse instrumentation and poetic delivery. It was followed by pretty world in 2007 and cotton in 2009. Then say grace and now Land of Doubt. Each piece is imprinted with a theme: everyone is at the mercy of another one's dreams, how beautiful are these days, talk about forgiveness, a reflection on gratitude, and now a reflection on doubt.Without dark there is no light. Without doubt there is no place for gratitude.
Baker approaches life with a positive attitude – "Life is a gift. I went through a lot of bitterness- a lot of anger. But those things are toxic. Gratitude for what remains is more helpful than resentment for what was lost. Ultimately, I came to understand that these days are wicked short and terribly beautiful.
All I've got—no matter what I hold in my hands, drive around in, or put in the bank,- all I've got is this one breath, and if I'm lucky, I get another."
Learn more at http://www.sambakermusic.com
Sarah Kate Morgan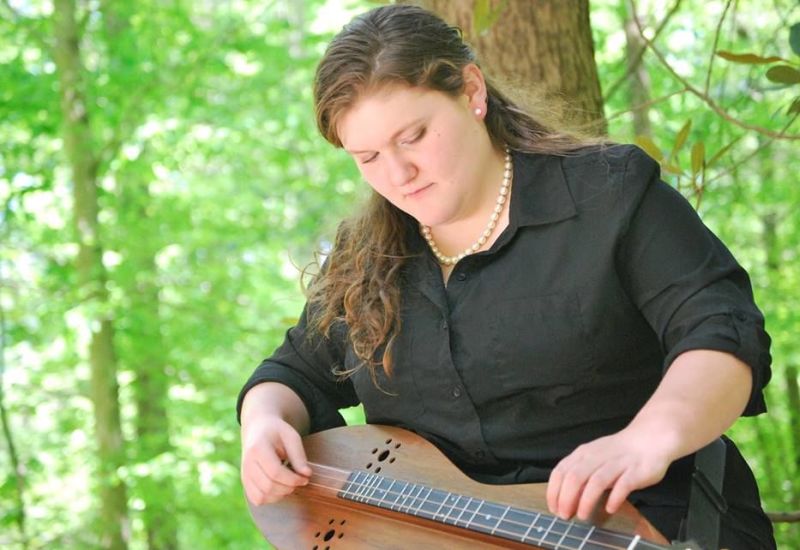 The music of Sarah Morgan embodies her respect and joy of folk music and her creative approach to arranging. Backing traditional Appalachian melodies and haunting old time tunes with fresh harmonies and a progressive drive, she lends a new feel to seemingly "old" tunes, while accompanying pure and heartfelt vocals with the unpretentious sound of the Appalachian dulcimer. Folk, Americana, and Old-Time roots are brought to the forefront at live shows, where only Sarah and her dulcimer can be found behind the microphone, creating a subtle yet powerful sound that brings the relevant music of the past to todays audience.
Sarah Morgan started her musical journey at 7 years old and has fallen in love with traditional and folk music through the years. A native of East Tennessee, Sarah has incorporated the rich musical heritage of the area into her music. At 18, Sarah placed 1st at the 2012 National Mountain Dulcimer Championships held in Winfield, KS. A year later she went on to become a finalist in the 2013 International Acoustic Music Awards. She has also won other titles, including Mid-Eastern Region Mountain Dulcimer Champion, Kentucky State Mountain Dulcimer Champion, and Southern Region Mountain Dulcimer Champion. She currently studying Traditional Music and Appalachian Studies at Morehead State University.
Learn more at https://www.sarahmorganmusic.com
Ben Singer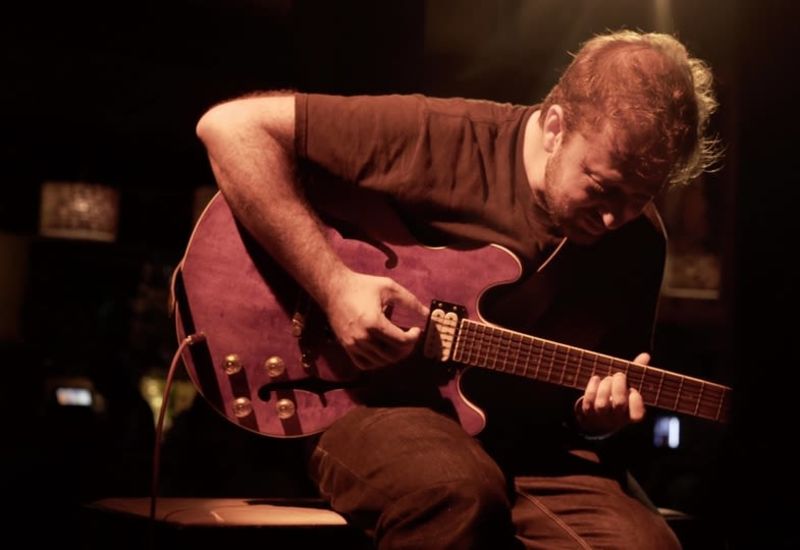 Ben Singer's musical background begins with his parents, a Manchester and Leeds couple equally engaged in the folk revival of the 1950's and the Jewish youth movement Habonim. This mixture resulted in band of British musicians traveling in Israel from kibbutz to kibbutz playing bluegrass.
Ben did not grow up playing bluegrass. Instead, he played the euphonium and tuba, with frequent forays into other musical instruments laying about the bandroom of his Kansas high school. Ben attended Interlochen Center for the Arts and the Keystone Brass Institute and performed at national tuba-euphonium conferences and competitions.
Upon arriving at the Eastman School of Music, the absurdity of a euphonium performance degree became apparent. Ben began an obsessive study of piano and computer programming, leaving music school to pursue both interests for the next decade.
After scaling back a successful career writing music software, Ben found that North Carolina's musical traditions struck a deep chord. From Piedmont blues to bluegrass, guitar and banjo opened a door both to his parent's music and to a strong community of musicians. Ben combines these styles with his formal training in jazz and classical music and with a wide array of influences to create a voice both unique and authentic.
Ben performs original music as a singer/songwriter, a band member, and as Modern Robot, which plays live soundtracks to classic silent films and other weird movies. Ben is a frequent collaborator with many of Greensboro's musicians as a performer, studio musician, recording engineer, and video producer.
Learn more at https://www.facebook.com/bensinger