Sammy Shelor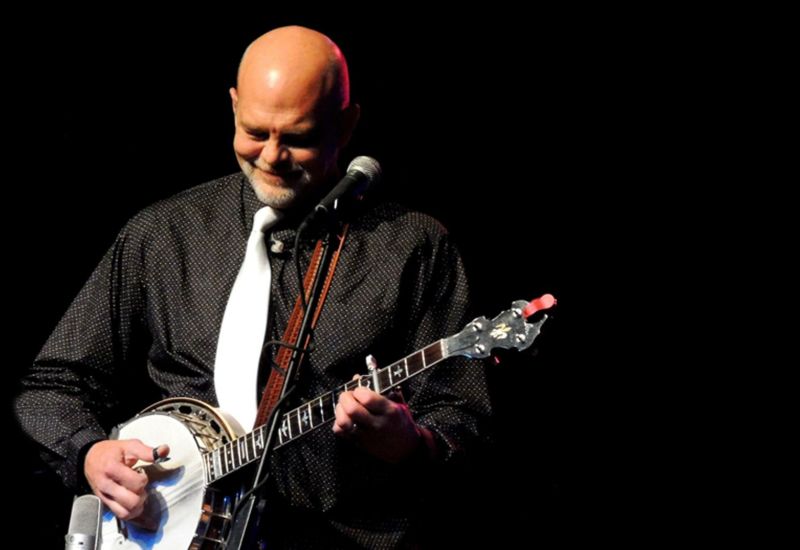 Virginia Country Music Hall of Famer, Sammy Shelor is 5-time IBMA Award Winner for Banjo Performer of the Year, 2011 Award Winner for the Steve Martin Prize for Excellence in Banjo and Bluegrass and has received numerous other awards and recognitions during his impressive career. Sammy currently leads the Lonesome River Band who have been entertaining audiences for more than 33 years. His peers in the International Bluegrass Music Association have voted him Banjo Player Of The Year on four separate occasions.
Sammy got an early start with the banjo, when his grandfather fashioned him a banjo from an old pressure cooker lid when Sam was only four years old. His other grandfather then issued a challenge, promising to buy him a real banjo if the young Shelor would learn to play two songs. Sam met that mark in short order, and with the help of a family devoted both to him and to bluegrass music, he soon found himself entered in contests at fiddler's conventions near his home in southwestern VA.
By age ten, he was performing in local bands and became a full time professional musician when he graduated from high school, joining The Heights Of Grass at age 19. That band eventually morphed into The Virginia Squires, and brought Sammy into contact with banjo legend Sonny Osborne, who helped shape the young picker's approach to working as a pro banjo player. Sonny also showed Sam the importance of using a quality instrument, and introduced him to the sound of the pre-war flathead Gibson banjos that are now so highly prized by banjo players all over the world.
Since becoming a member of Lonesome River Band, Sammy has been featured on dozens of successful recordings, both with LRB and as a guest player. His solo project, Leading Roll, is still a popular title in the Sugar Hill Records catalog and his work on Knee Deep In Bluegrass for Rebel Records helped that project earn the Instrumental Album Of The Year award from the IBMA in 2001.
As a testament to Sammy's prominence and influence in the banjo world, he has his own signature Sammy Shelor banjo fingerpicks, and a signature model banjo produced by Huber Banjos. His influence on amateur and semi-pro pickers can be demonstrated by a casual walk through the parking lots or jam sessions at any bluegrass event, where licks and phrases which Sam has added to the repertoire are heard alongside those contributed by Earl Scruggs and JD Crowe.
Sammy also recorded and performs with country super star Alan Jackson on the "The Bluegrass Album". They have performed at Carnegie Hall, The Late Show with David Letterman, The Station Inn, and more.
Sammy has received a multitude of awards and recognitions during his impressive career including his induction into the 2009 Virginia Country Music Hall of Fame, 2011 Steve Martin Prize for Excellence in Banjo and Bluegrass, 5-time winner of the IBMA Banjo Performer of the Year Award, 4-time winner of the SPBGMA Banjo Performer of the Year Award.
Learn more at http://www.sammyshelor.com
Beth McKee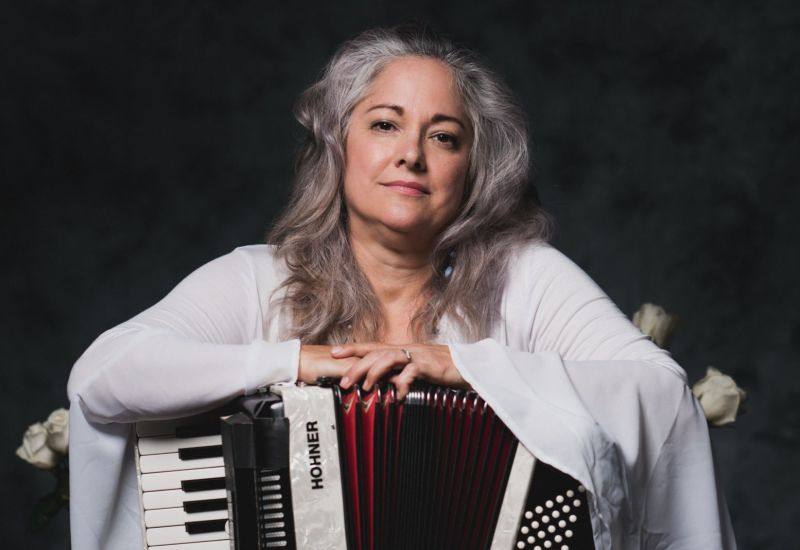 Beth McKee is the gestalt of all the places she's settled. From her native Mississippi, where she learned the blues first hand from Malaco Records session musicians, to her immersion in the scenes of Austin, New Orleans, and now Orlando – all their musical terroir is in her sound. But those influences, too, have become less distinct in the distillation of Beth's aesthetic. You'll recognize the hues if you really wanna parse it. But if you just listen, you'll hear a sound that is quintessentially Southern. It's tapped from the roots and rolls like honey. And that voice is rich and fortified but never has to peacock to show its easy radiance.
From psychedelic soul, to Brill Building pop, deep dark folk art funk, and even a bittersweet show tune, Beth covers a lot of ground while keeping her feet firmly planted in the humidity of the modern American South. It's a golden Southern kaleidoscope that's emotionally embracing and smolderingly smooth. So recline, maybe grab a glass, and dig in.
Learn more at http://bethmckee.com
Alan Peterson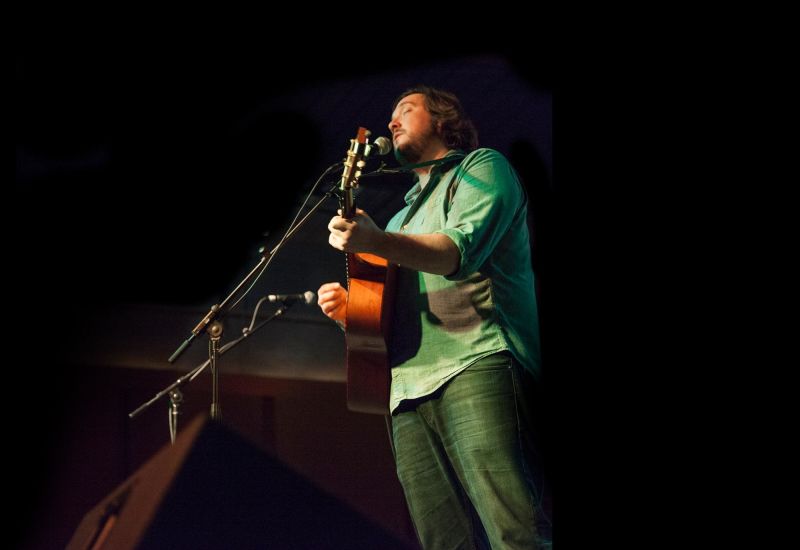 No stranger to wanderlust, singer/songwriter Alan Peterson infuses the weight and wonder of longitudes and latitudes into his lyrics and strings. Sincere words parallel the cadence of original music crafting a sound that doesn't live in genre-specific spaces, but instead exists in the breaths between the expected. Whether you experience his music in a full-band, duo, or solo setting, every song builds on the foundation of one dynamic voice and accompanying guitar.
His years of traveling the country transformed theory into practice, and practice into proficiency - the result of which is acoustic-driven sound born out of the idea of a voice and guitar, braced by the anchor of honest songwriting.
Learn more at http://alanpeterson.co