Our Band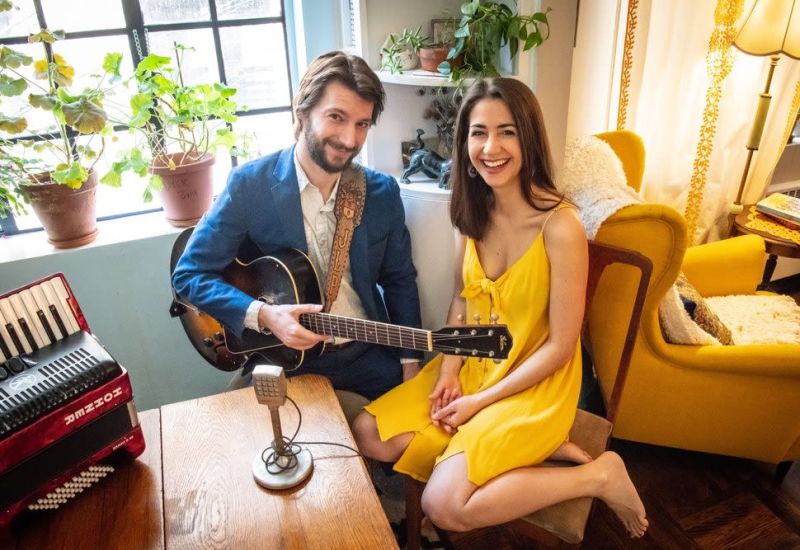 Our Band will win your heart. Steeped in the tradition of great male and female duets such as Johnny Cash and June Carter, and Gram Parsons and Emmylou Harris, Sasha Papernik and Justin Poindexter bring their own effervescent energy, gorgeous songwriting, and intimate harmonies to a rich Americana soundscape. Their expansive palette pulls great songs from every decade and every corner of the globe, weaving them into a cohesive tapestry. Together, they have performed for audiences in some of the world's greatest venues, from Carnegie Hall to Lincoln Center to the Smithsonian Museum of American Art. In 2018-19 they toured Poland, Germany and Estonia as ambassadors of American music for U.S. State Department. Their new album, featuring American music legend David Amram, will be released in 2019.
Vocalist and pianist/accordionist Sasha Papernik is a classically trained pianist and first generation Russian-American. The Washington Post calls her "uncommonly attractive and entertaining…managing a comfortable balance of the formal and the casual." Drawing on her dual heritage, she uses her wide range of talents to present concerts spanning genres and continents. Her self-released bilingual album, "Victory," has been hailed by reviewers as "unparalleled in its aesthetics and musical elegance" (Indiemunity). Her bilingual concert, "I Speak Music," has toured New York City schools for The Center For Arts Education, Lincoln Center Education, and Carnegie Hall. Sasha is a graduate of Wellesley College and the Manhattan School of Music.
Guitarist and vocalist Justin Poindexter was raised in North Carolina, the son of a country singer and a schoolteacher. Specializing in American Roots music, including folk, blues, country and traditional jazz, his 2014 album with the Amigos, "Diner in the Sky," won Americana Album of Year from the Independent Music Awards. Justin has performed with the Jazz at Lincoln Center Orchestra, David Amram, Ken Peplowski, Bria Skonberg, Ranger Doug, Nellie McKay, Catherine Russell, and Jon Batiste among many others, and has travelled extensively overseas for the American Music Abroad program, He designed and oversees Jazz at Lincoln Center's global outreach concert initiative, "Let Freedom Swing," which receives 600 performances annually. He is a graduate of the University of North Carolina School of the Arts.
Learn more at https://www.ourband.org
Laurelyn Dossett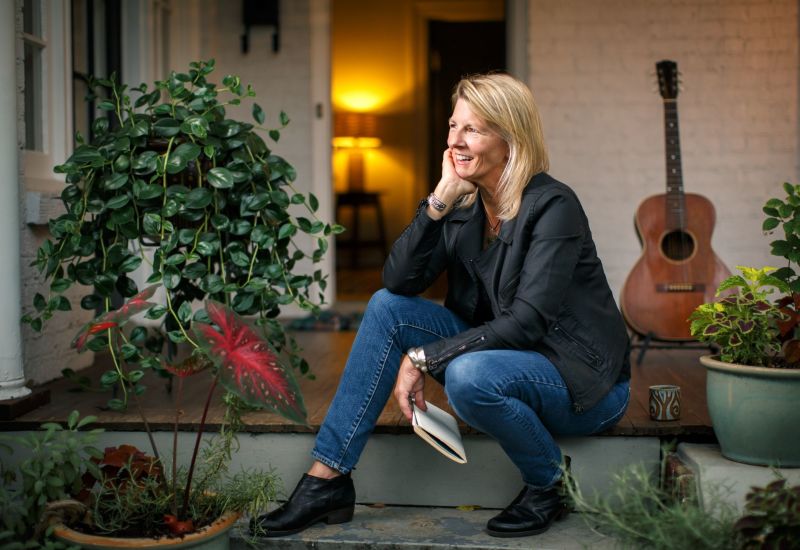 Composer/Songwriter Laurelyn Dossett lives and writes in the piedmont of North Carolina, and her songs tend to reflect the stories of the region, both traditional and contemporary.
One of the most sought-after voices in creative collaborations, she co-founded Polecat Creek with singing partner Kari Sickenberger, and has partnered with Triad Stage's Preston Lane on four plays featuring regional folklore and original music: Brother Wolf, Beautiful Star:An Appalachian Nativity, Bloody Blackbeard and Providence Gap. A song from Brother Wolf, "Anna Lee," was featured on Levon Helm's Grammy-winning record, Dirt Farmer.
Laurelyn is also a regular performer at regional music festivals such as Merlefest, a guest on the radio show Prairie Home Companion, and most recently, a writer and performer with the North Carolina Symphony. She is currently performing with songwriters Alice Gerrard and Diana Jones, "Redbird Round," and premiered composer Kenneth Frazelle's song cycle, "Songs in the Rear View Mirror," at Reynolda House in Winston-Salem, NC, in March 2010.
She is the 2009-10 recipient of the North Carolina Arts Council Fellowship for songwriting and will be in residency at the Virginia Center for Creative Arts in late 2010.
Learn more at https://www.facebook.com/laurelyn.dossett.music
Low & Lower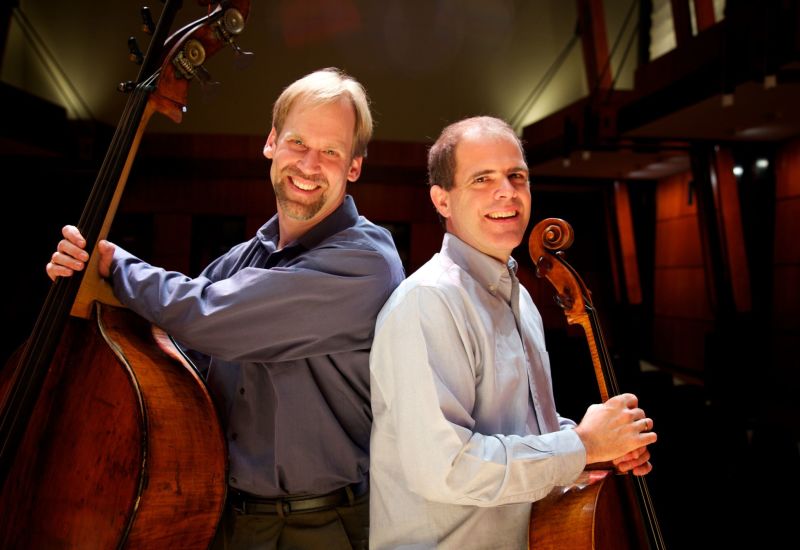 Cellist Brooks Whitehouse and Bassist Paul Sharpe are Low & Lower, America's #1-selling cello bass duo. This ensemble's performances are a mash-up of artistry, virtuosity, and satire, developing a completely new genre in answer to the question, "Cello and bass...seriously?" With MacGyver-like determination they create, inspire and commission works using only the limited materials at hand - a cello, a bass, two voices, a sense of humor, a touch of theater, and a willingness to do almost anything.
Learn more at https://getlowandlower.com/home