James Maddock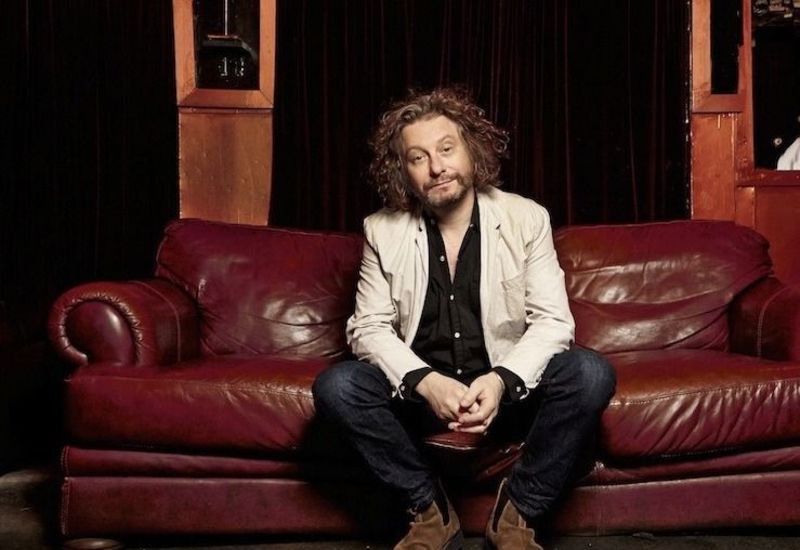 A rock & roll lifer, James Maddock has been carving his unique path since the 1980s, when the British-born singer/songwriter kicked off his career with a raw, soulful voice; a storyteller's sense of narrative; and the ability to blur the lines between folk, classic pop, and rock.
Since those early days in London, he's ridden the wave of a music industry that's ebbed, flowed, peaked, and crashed. Maddock has stayed afloat throughout the entire ride, enjoying a brush with commercial success during the late 1990s — including a major-label record deal, a Top 5 AAA radio hit, and a song placement on Dawson's Creek — before transforming himself into an independent solo artist during the decades that followed. Bruce Springsteen is a fan. So is David Letterman. Listening to Maddock's newest record, Insanity vs Humanity, it's easy to see the appeal.
Backed by his longtime backup band of NYC-area musicians, Maddock recorded the bulk of Insanity vs Humanity's 11 songs into two quick days. Years ago, back when Maddock was the frontman of the British buzz band Wood, he'd spend three months in a recording studio. This was different. The goal was simple: get everyone into the same room, teach them the songs, and press record.
"This is the honest sound of the band playing the songs," he says simply. "It's not an overly complex record. I wanted it to sound as natural as it does when we play live. It's what happens when you get four guys together in a room, playing the chords and listening to each other."
The modern world is a scary one. Maddock sets that dangerous place to music, mixing sweeping melodies and rousing choruses with lyrics that shine a bright light on these darker times. It's an album about the importance of speaking up and acting out. An album about what it means to be human, even in these insane times. Now entering his fourth decade onstage, Maddock has rarely sounded so compelling, so confident, so necessary.
Learn more at http://jamesmaddock.net/home
Kamara Thomas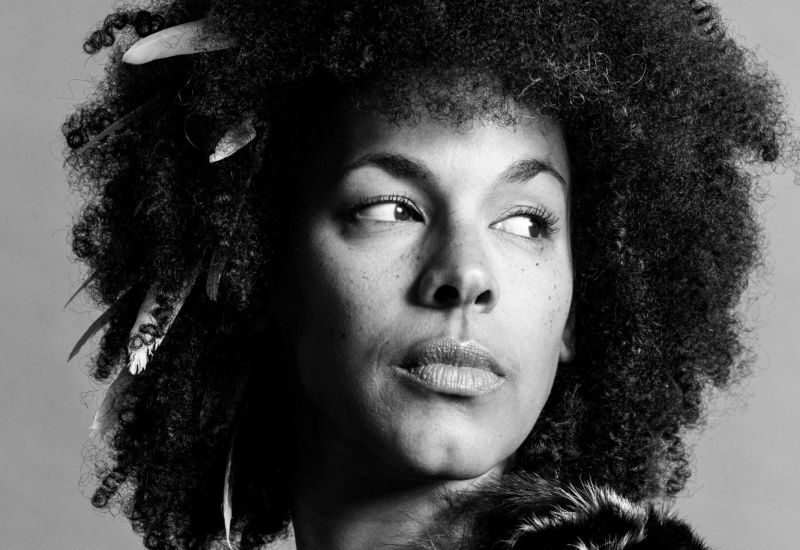 Kamara Thomas is a singer, songspeller, storyteller, multi-disciplinary artist and mythology fanatic, born and raised in Chicago, currently based in Durham, NC. Most recently, Kamara wrote and produced SOAPBOX, a traveling public space performance commissioned for Downtown Durham Inc.'s Public Space Grant. She directed the video "Oh Gallows" in 2016, and her video "Good Luck America" was featured at the 2019 Hayti Heritage Film Festival. Kamara has been a resident artist at Lincoln Center Education and Yaddo, and has been a guest speaker at Duke, Princeton, and Indiana Universities. Kamara was named one of the "14 Artists Proving Black Americana is Real" by Paste Magazine in 2017. For over fifteen years she has fronted numerous musical projects, including hard rock trio Earl Greyhound, Ghost Gamblers, and Kamara Thomas & The Night Drivers. She is currently at work producing her album and storytelling work TULAROSA: AN AMERICAN DREAMTIME.
Learn more at http://kamarathomas.com
Early Gray
Early Gray is a duo/band which creates an intimate acoustic sound. The band consists of classical pianist Owen Dodds, and classical guitarist/mandolinist Drake Duffer. Drake and Owen are both natives of North Carolina, and have drawn influence from being surrounded by the state's various musical spheres. Early Gray's music ranges from improvisation to classical arrangements and original compositions. Early Gray currently splits their time between Winston-Salem, NC, Boston, MA, and New York, NY.
Learn more at https://www.facebook.com/earlygraymusic