Our Band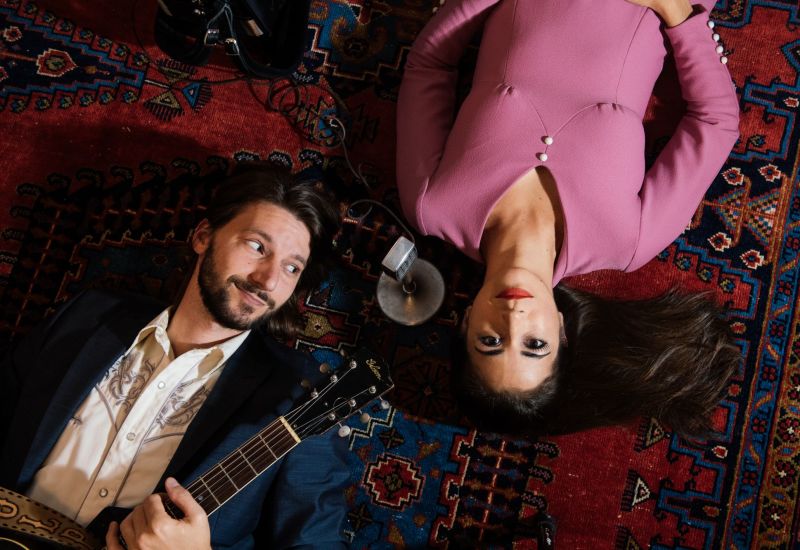 Our Band will win your heart. Steeped in the tradition of great male and female duets such as Johnny Cash and June Carter, Sasha Papernik and Justin Poindexter bring their award-winning songwriting, intimate harmonies, and Eastern-European flair to a rich Americana soundscape. Together, they have performed for audiences in some of the world's greatest venues, from Carnegie Hall to Lincoln Center to the Smithsonian Museum of American Art. In 2018-19 they toured Poland, Germany and Estonia as ambassadors of American music for U.S. State Department. Their debut album, featuring American music legend David Amram, will be released in June of 2021.
Vocalist and pianist/accordionist Sasha Papernik is a classically trained pianist and first generation Russian-American. The Washington Post calls her "uncommonly attractive and entertaining…managing a comfortable balance of the formal and the casual." Drawing on her dual heritage, she uses her wide range of talents to present concerts spanning genres and continents. Her self-released bilingual album, "Victory," has been hailed by reviewers as "unparalleled in its aesthetics and musical elegance" (Indiemunity). Her bilingual concert, "I Speak Music," has toured New York City schools for The Center For Arts Education, Lincoln Center Education, and Carnegie Hall. Sasha is a graduate of Wellesley College and the Manhattan School of Music.
Guitarist and vocalist Justin Poindexter was raised in North Carolina, the son of a country singer and a schoolteacher. Specializing in American Roots music, including folk, blues, country and traditional jazz, his 2014 album with the Amigos, "Diner in the Sky," won Americana Album of Year from the Independent Music Awards. Justin has performed with the Jazz at Lincoln Center Orchestra, David Amram, Ken Peplowski, Bria Skonberg, Ranger Doug, Nellie McKay, Catherine Russell, and Jon Batiste among many others, and has travelled extensively overseas for the American Music Abroad program. He co-designed and leads Jazz at Lincoln Center's global outreach concert initiative, "Let Freedom Swing," which receives 600 performances annually. Justin is a graduate of the University of North Carolina School of the Arts.
Learn more at https://www.ourband.org
Redd Volkaert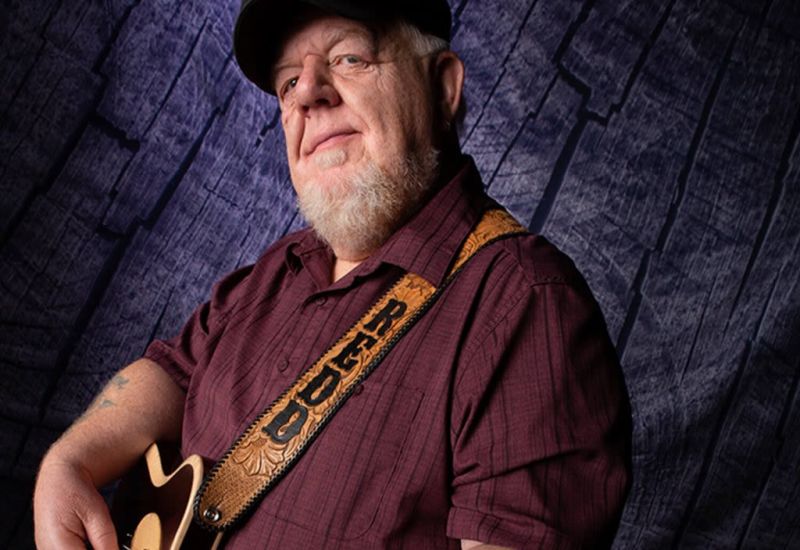 Redd Volkaert was born in 1958 and was a successor to Roy Nichols in Merle Haggard's backing band, and is "among the country's top Telecaster guitar slingers." Redd also won a 2009 Grammy for Best Country Instrumental Performance.
While best known as a Fender Telecaster player, with a personal collection that includes a 1953 Fender Telecaster, a 1951 Fender Nocaster, a 1958 Fender Esquire and a 1950s-style Hahn Telecaster. Volkaert has lent his name to guitars made by other companies, including Asher.
While living in Nashville, Redd played in Don Kelley's band as a regular at "Roberts Western World" and was also a fixture of the Austin music scene for many years. He currently lives in Floyd, VA.
Learn more at https://reddvolkaert.com