Carrie Elkin & Danny Schmidt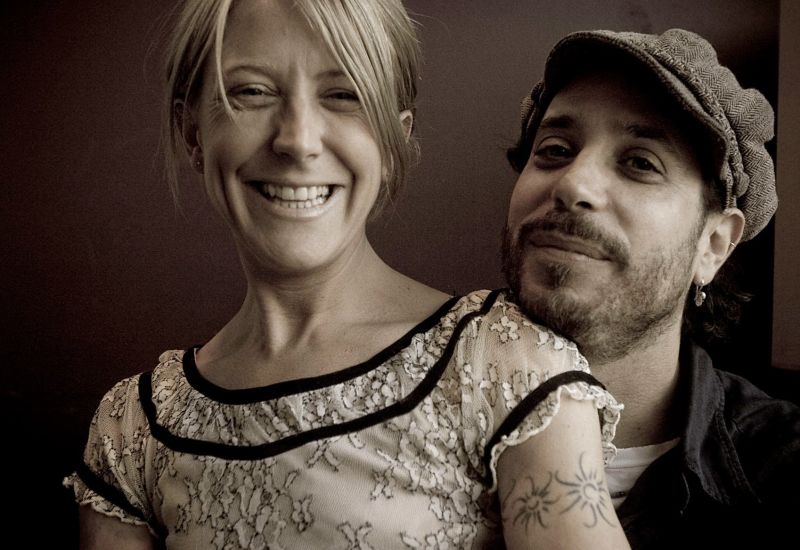 It's a special treat when Danny Schmidt and Carrie Elkin share the stage together. These two great songwriters from Austin, TX generally tour solo and separately, but if the chemistry seems especially amorous, they come by it honestly, as they are a rare breed: a romantic partnership in real life, as well as a musical partnership in artistic life. And the two together on stage makes for a classic case of the whole being greater than the sum of its parts.
Danny Schmidt is best known for his riveting poetic lyrics, which have drawn favorable comparisons to Leonard Cohen and Townes Van Zandt for their depth and complexity. And gypsy spirit Carrie Elkin is best known for her incredibly soulful and dynamic vocals, which have drawn favorable comparisons to Patty Griffin at her most powerful, and Nanci Griffith at her most intimate.
Together, the respective strengths they each bring, individually, merge into a much greater whole, a performance of great energy and spirit, and one that audiences seem to be able to connect with on a multitude of levels, at once: Emotionally, Spiritually, and Intellectually.
About Danny:
Named to the Chicago Tribune's list of the "50 Most Significant Songwriters in the Last 50 Years," Austin, TX-based singer/songwriter Danny Schmidt has amassed a cult following for his stunningly poetic, poignant lyricism. With comparisons to Leonard Cohen and Townes Van Zandt, Schmidt is considered a preeminent writer. Sing Out Magazine proclaimed: "Schmidt is a force of nature: a blue moon, a hundred-year flood, an avalanche of a singer-songwriter. His songs are a flood of poetry, mythology, folk wisdom, and surprise. He is perhaps the best new songwriter we've heard in the last 15 years."
On Carrie:
Carrie Elkin is one of those rare artists with a tidal wave singing voice, and a stage whisper writing voice that brings you to the edge of your seat, emotionally. Like Patty Griffin or Brandi Carlile, she straddles the Americana, Folk, and Indie Rock worlds, where meaningful songs meet the fierce-yet- fragile voices of powerful women. Like these other seminal artists, Elkin has the gift of projecting very personal intimate moments into transcendent universal experiences that move us all. Maverick Magazine said it best, after a recent festival performance: "I have never seen a performer so in love with the act of singing. That's the gospel truth, and from what I've subsequently learned, I'm not the only one to believe or state that. Onstage, Elkin was simply a force of nature."
Don't miss these two great artists in a rare split-bill performance, sharing songs back and forth, and lending their voices to each other's tunes, in harmony.
Learn more at http://carrieelkin.com
Gap Civil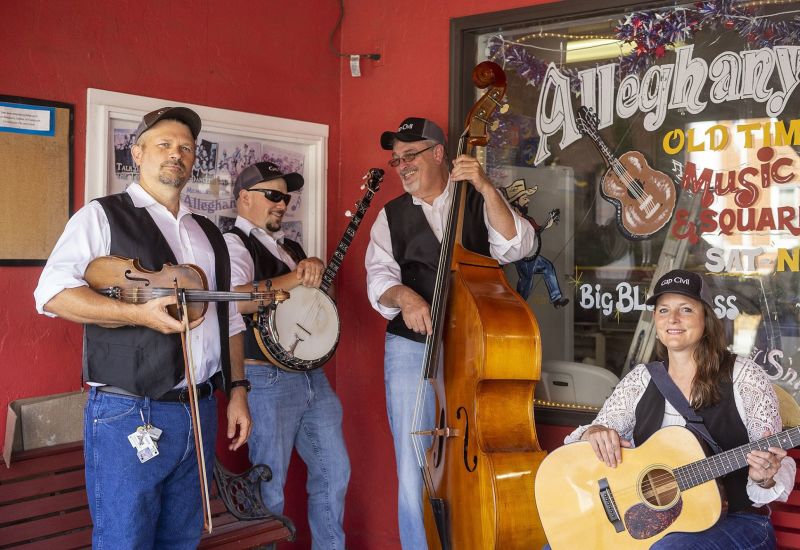 Formed in 2017, Gap Civil is an hard-driving oldtime and heart-breaking traditional country band based in Sparta, NC with Caroline Beverley on guitar, Chris Johnson on banjo, Lucas Pasley on fiddle, Kyle Dean Smith on bass. Our music is rooted in the oldtime traditions of our region, a diamond-shaped area extending roughly from Sparta, Lowgap, Galax, and Whitetop. We also perform traditional country and original tunes and songs. Check out our upcoming shows and come on out and join us!
The band name Gap Civil comes from an old name for the town of Sparta, NC.
Learn more at https://www.facebook.com/gapciviloldtimeband
Drake Duffer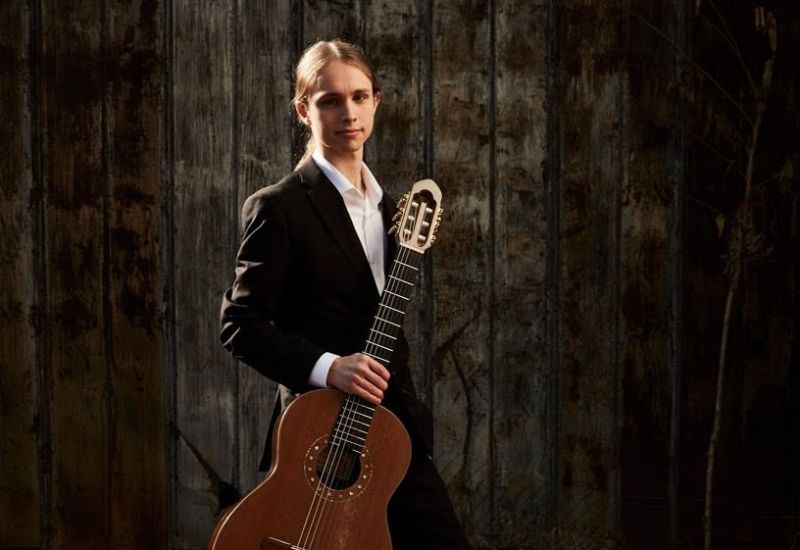 Drake Duffer is an eclectic and dynamic composer, guitarist and singer. Drake graduated from the University of North Carolina School of the Arts in May 2017 with a Bachelor of Music degree, and is now continuing his studies at the Yale School of Music in pursuit of his Master of Music degree.
Drake Duffer took up the guitar at the age of 4 when his fingers finally outgrew his miniature violin. Drake enjoys discovering the abundance of different ways to go about playing the guitar, and has spent many a night playing with new ways to use the guitar's many untapped features to his advantage. His teachers have included Jason Rogers, Gerald Klickstein, Zane Forshee, Michael Kudirka, Joseph Pecoraro and Benjamin Verdery.
As well as being an active solo performer, Drake has been chosen to participate in many collaborative recitals, and to play several world premieres, most notably Javier Farias' Recinto de la Piedra. He has used such new music experiences to fuel his own compositions and arrangements, one of which earned him the Seconda Prattica Pujol Award for arranging. Drake is also a founding member of Early Gray, a modern music duo consisting of himself and Owen Dodds, pianist.
Learn more at http://drakeduffer.com