Jon Shain & FJ Ventre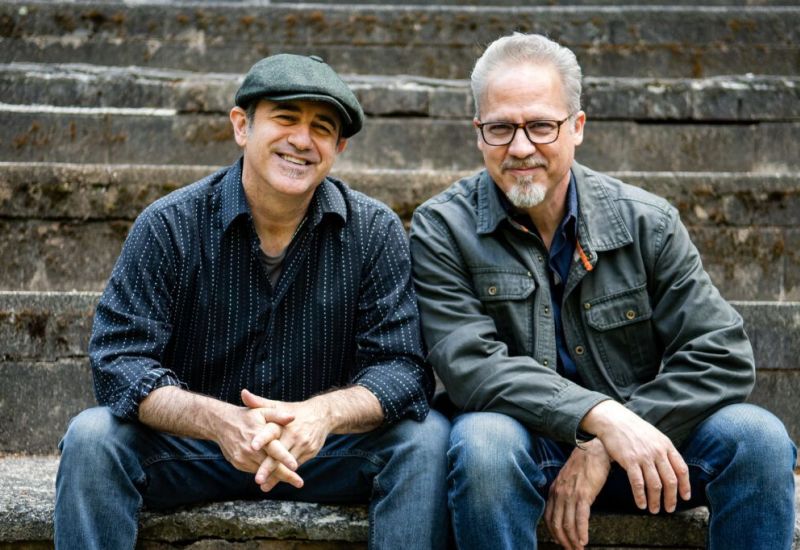 Jon Shain is a veteran singer-songwriter who's been turning heads for years with his words and his fiery acoustic guitar work, and his evolved musical style – combining improvised piedmont blues with bluegrass, swing, and ragtime. Shain had the good fortune to learn directly from a number of NC's older blues players, and became a member of Big Boy Henry's backing band. He is the 2019 winner of the International Blues Challenge in the solo/duo category. In addition, Shain was a finalist (along with FJ Ventre) in the 2009 International Blues Challenge, he won both the 2008 and 2018 Triangle Blues Society's Blues Challenge and was the 2006 winner of NC's Indy award for Best Folk Act. Shain's most recent solo disc, Gettin' Handy with the Blues: A Tribute to the Legacy of WC Handy, was released in January, 2018. Shain's newest album, Never Found A Way to Tame the Blues, recorded along with long-time collaborator FJ Ventre was released in July.
FJ Ventre and Jon began playing music together in 1982 when they met in high school. FJ went on to University of Massachusetts-Lowell, earning a B.A. in Music Performance and Sound Recording. He remained in the Boston area, performing in the city's vibrant music scene. Since relocating to Chapel Hill, NC in 2000, Ventre has performed with his own group The Swang Brothers, as well as most of the Triangle's roots acts. In addition to performing as a sought-after sideman, he spends his time behind the mixing board, engineering at his own Good Luck Studio. With Jon, they have become sought-after producers in the folk/Americana genre, producing several charting Folk and Blues albums in the last few years.
Learn more at https://www.jonshain.com
Dallas Ugly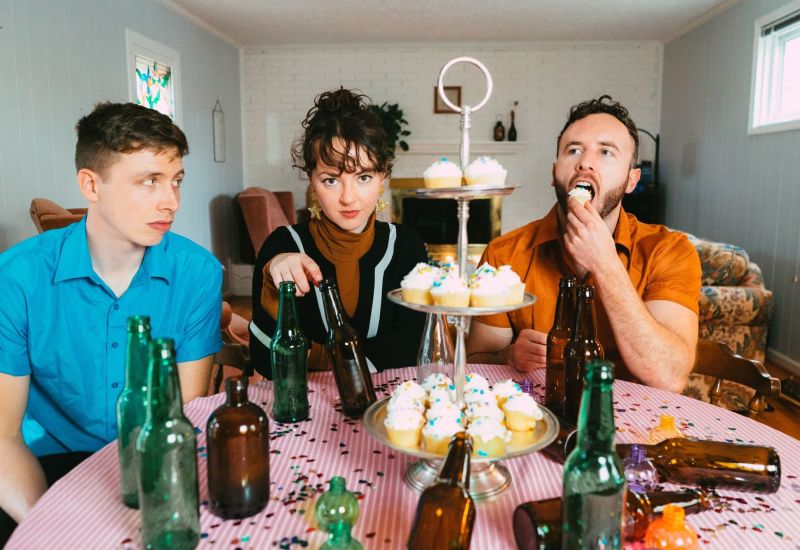 The music of Dallas Ugly shimmers with an iridescent nostalgia. Built on a foundation of mellow interchanges of electric guitar and pedal steel, the rhythm and flow evoke an old-school country version of lofi hip hop radio. But combined with soaring fiddle and heartfelt vocals, it becomes something wholly new – a sound as unique as it is dreamy.
After first meeting in 2012 at DePaul University, Libby Weitnauer, Eli Broxham, and Owen Burton became fast friends and began writing music together with every free moment. When graduation rolled around, the friends diverged onto three distinct paths: Weitnauer off to study classical violin performance for her graduate studies in New York City, Broxham to gig around the local bluegrass scene in Chicago, and Burton to serve in the Peace Corps in Senegal. Independent of each other's direct influence, they continued to grow as individuals and musicians, developing their own unique voices and styles.
Upon Burton's return to the States, and the start of the COVID-19 pandemic shortly thereafter, the trio was drawn together once more. With gigs dried up and a few years of life to catch up on, they made the decision to move to Nashville. No longer the project of their adolescence, the music had come of age with its members. From those locked down days – similar to their intensely collaborative sessions as college students in Chicago – Dallas Ugly was born.
Listening to Watch Me Learn – their debut album produced by Alec Spiegelman (Cuddle Magic, Ana Egge, Taylor Ashton) – these various influences and changes can be heard in the melodies and stories they weave. The lyrics are steeped in a sweet nostalgia, full of reverent appreciation for the bumpy paths that led to where they are now. "When you're moving around all the time and you're following opportunities as they arise, you just see all these different lives that you could have led. You're nostalgic for paths that you didn't take, for the life that you could have led if you had made different choices," says Burton. These themes lend themselves naturally to the rolling country music vibes of their melodies and instrumentation – together, the band presents a dreamy, last-call rendition of three chords and the truth. If you close your eyes, you can practically feel yourself slow dancing under the lazy orbit of a disco ball at midnight.
The album explores the missed adventures and misadventures of life in your early twenties – mistakes being made, lessons being learned, bonds being formed and broken as you grow into the person you are meant to be. The band explores these themes with fondness and love, a gentle empathy for the inner child they've left behind. But more than anything else, they explore them together. "I hope that what people take away from the album is an emotional response – take away the feeling of having just caught up with some old friends in a very intimate experience," says Weitnauer. After all, that's what the album was to them: a way to reconnect with old friends after time apart – sharing the stories of the hardships and triumphs that led them back to each other. It's an album that in part looks back on the journeys and evolutions we make as individuals, but also looks towards the communities and people who shape our lives in equal measure. With the gift of hindsight, we can better understand each other and ourselves. It is a gift that Dallas Ugly has chosen to share: a chance to let go of ego and choose to connect across the differences of time and space. And that is a beautiful gift indeed.
Learn more at https://www.dallasugly.com/about
Ryan Newcomb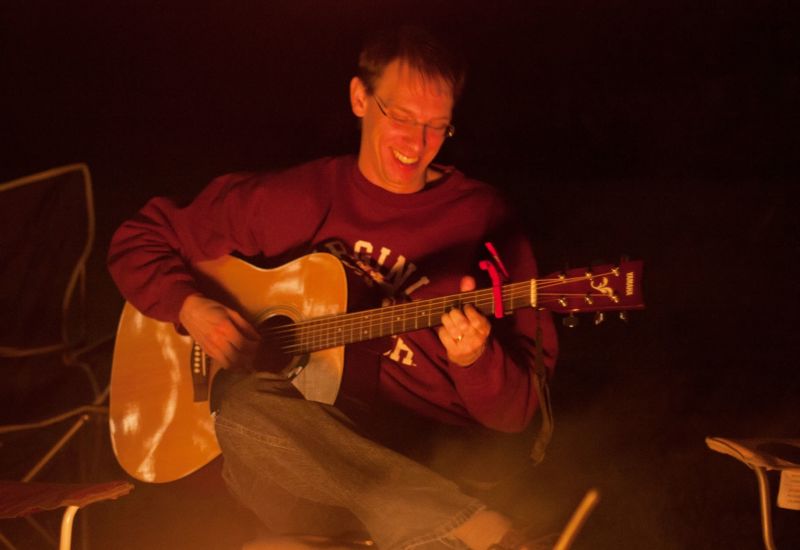 Born on Christmas Day in 1981, music has always been at the center of Ryan Newcomb's life. He started singing in his church when he was only 6 years old. On his 14th birthday, Ryan's parents caved in and bought their son his very first guitar. What was born was the accompaniment to his voice that Ryan had always sought. From the moment he began to play the guitar, he seemingly began to write. "I always had a place in my heart that wanted to play. It turned out that this place in my heart was actually a desire to write."
Fueled by influences such as John Denver, James Taylor, Paul Simon, Jim Croce, Caedmon's Call, Andrew Peterson and countless other singer/songwriters, Ryan seeks to tell the story of the his own life in hopes that it tells the story of the Gospel.
In 2021, Ryan released his first new music in over a decade with Home and Family, a total of 13 new original songs recorded with some of the finest musicians from the Winston-Salem, NC community.
"Ryan Newcomb is a wonderful songwriter. His music is honest and beautiful -- his songs stir the heart and remind you that you are alive." -Jeremy Casella
Learn more at https://www.ryannewcombmusic.com