Jonathan Byrd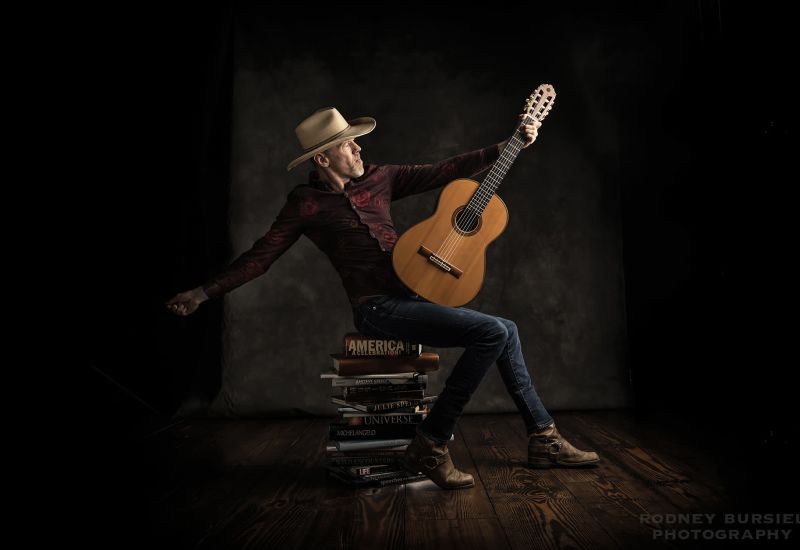 "...a folk singer with the heart of a rock 'n' roll band." — K. Oliver, Free Times
Byrd is a preacher's son, a Gulf War veteran, and an award-winning songwriter from Chapel Hill, NC, known for literary, outsider songs that have become campfire favorites. The Chicago Tribune called Byrd "one of the top 50 songwriters of the past 50 years."
Jonathan Byrd on some of his albums and projects...
"The Barn Birds" is an eleven-song duet with Chris Kokesh. "…negotiations, proclamations, prayers and conversations between lovers… intimate and poetic, passionate and playful." -Erik Balkey, Hudson Harding Music. Chris and I met in 2007 at the Sisters Folk Festival in Sisters, Oregon. After touring cross country, we went back to Oregon to make our first recording in a barn, but we were foiled by the intermittent noises of the barn's resident birds. We became "The Barn Birds" and did a live re-recording in Texas at Blue Rock Studio. In a day, of course. I still can't believe we got it mixed by John Keane (REM. Indigo Girls) and mastered by Brent Lambert at The Kitchen. My guitar sounds like it's on your face.
"You Can't Outrun the Radio" is a high-energy record recorded with an all-Winnipeg cast of Canadian superstars: Alexa Dirks and Andrina Turenne (Chic Gamine), Grant Siemens (Corb Lund), Joanna Miller (Scott Nolan, Mary Gauthier), and Rej Ricard (Wind-Ups). It sounds like church and sex at the same time. A great record for the last hour of a long drive.
"Mother Tongue" was recorded in Copenhagen with The Sentimentals (thesentimentals.com). We explored Søren Kierkegaard and Bob Dylan to find a lyrical language, so that we could write songs that held together on an album. Dylan and Kierkegaard forced opposing elements into a single idea, "…to separate what is inseparably joined in order to put it together again," says Kierkegaard. Dylan sings, "to live outside the law you must be honest." "I was so much older then. I'm younger than that now." The Mother Tongue project is a sort of audio handshake and international conversation between philosophy and rock 'n' roll.
Jonathan Byrd & The Pickup Cowboys is my latest record and project. We play every Wednesday at a little roadhouse called The Kraken on highway 54 outside Chapel Hill, North Carolina. The residency has become a community for some and a pilgrimage for others. Tune in on facebook live, 7-10pm Eastern Time any Wednesday, or make the trip to join us. My friend Nathan Brown said, "It's like a Quentin Tarantino movie."
Learn more at https://www.jonathanbyrd.com
Victoria Victoria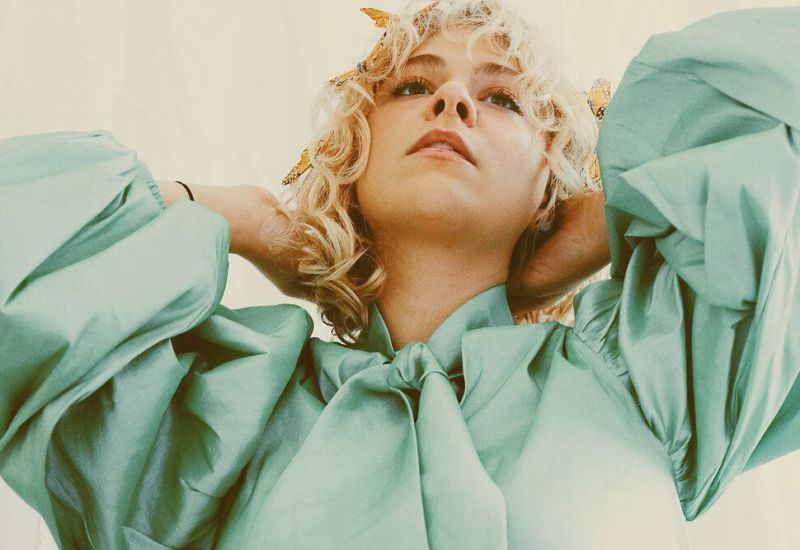 Victoria Victoria is a North Carolina based indie-pop band fronted by singer songwriter, Tori Elliott.
Combining such musical influences as Regina Spektor, Imogen Heap and Feist, Elliott also imbues her work with a theatrical flourish. A product of a small Ohio town called Chillicothe, she lived a fairly idyllic American life on a big stretch of farmland with her parents and two siblings. Such a serene setting served her well her early days. "My love for writing and storytelling developed on that farm. My first memories of trying to write music were in corn fields with my brother and sister," she recalls.
Both her parents were musicians, so taking piano at 14 years old was no-brainer. Throughout her teenage years, she performed on church stages and with her family, while also nursing an obsession with Broadway scores and soundtracks. Her interests later shifted to major pop tunesmiths like Spektor, but she also soon began culling songwriting inspirations from the young life blossoming around her, often employing the work of her friends and family as touch points.
Elliot began performing consistently in various bands in her early 20s. Now fronting Victoria Victoria, their first studio album arrived in 2016 with Coastal Beast, a bluesy, guitar-laden 10-piece. Put simply, the impressive debut allowed her to find her footing in an ever-slippery industry. "It was one of the first times that I really began to believe that I was capable of having good ideas and that what I had to bring to the table was valuable," she says. "I really learned to trust myself, and to trust the people I was creating with. Collaboration can be difficult, but it brings out the best in us, and it brings out the best in my music."
That was just the beginning.
2018 saw the release of two singles and videos, "Body Body" and "Roller Blades," both sticky with synths, beats and Elliott's signature timbre. 2019 saw the release of the self-love pop anthem, Sanctuary. You could say her creative drive hit a hefty payload. She soon began pouring herself into new work, honing her songwriting and imagining stunning, more ambitious visuals.
Meanwhile, she also chipped away at other expressive outlets like painting and drawing and outside collaborations, including with friend and musician Michael Anderson for a jazz-soul-classical endeavour.
"I've been making art for the sake of creating, and not to share with the world. With music, I often feel the pressure to 'create well' so that others around me will be impressed by what I'm making," she says. "That pressure isn't healthy, and honestly, doesn't make for good art anyway."
As a result, Elliott found herself finally free to express however she saw fit and "reset" her mind, completely and unapologetically.
Her work is an exemplary display of fine-tuned attention to emotional detail, often exposing every raw nerve, and the pop giants of today would be wise to take notes. Victoria Victoria is a force to be reckoned with.
Learn more at http://www.victoriavictoria.org
Rex McGee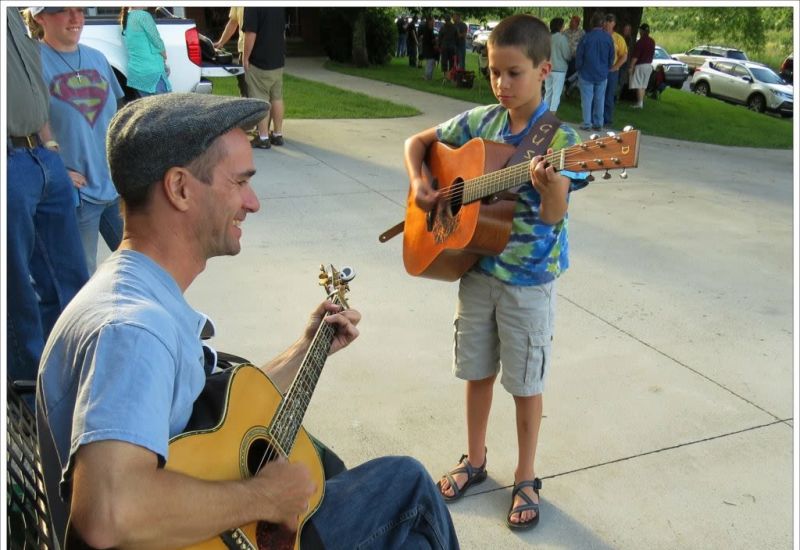 Born in Winston-Salem, NC and raised on a family farm near Sauratown Mountain, Rex McGee had early formal training on the piano and fiddle. He learned to play from his father Will, a left-handed fiddler who learned from his father on a fiddle made out of a gourd. Rex performs across several musical genres: rock with Celtic stars Brynmor, traditional and original folk tunes with contra dance group Footloose, and jazz/folk with vocalist Martha Bassett. He is known by 3-finger style banjo players all over the world as a vanguard innovator on an instrument of humble origins.
Thoughts on Rex McGee by Ryan Cavanaugh...
Rex McGee has been an underground enigma in the banjo world. His contributions to the 5-string banjo reach far and wide among the banjo elite. He tunes his banjo in 4ths-interval tuning, and though a respected fiddler and multi-instrumentalist, he is truly a master of the 5-string banjo. I met Rex in 1991, in Mount Airy, NC when we played a talent contest at the Andy Griffith Theater. He played flawless up-tempo renditions of Korsakov's Flight of the Bumblebee and Charlie Parker's Donna Lee for an audience who had little knowledge of this music. At 11 years old, I had heard this music in my father's record collection and was stunned to hear it played on the banjo at such a high intensity. Soon after seeing him for the first time, I made sure that I would witness more of this amazing music on the banjo. We have been friends ever since. Last year he released his recording "Kripplekrunk." —Ryan Cavanaugh
Learn more at http://www.rexmcgee.com