Jim White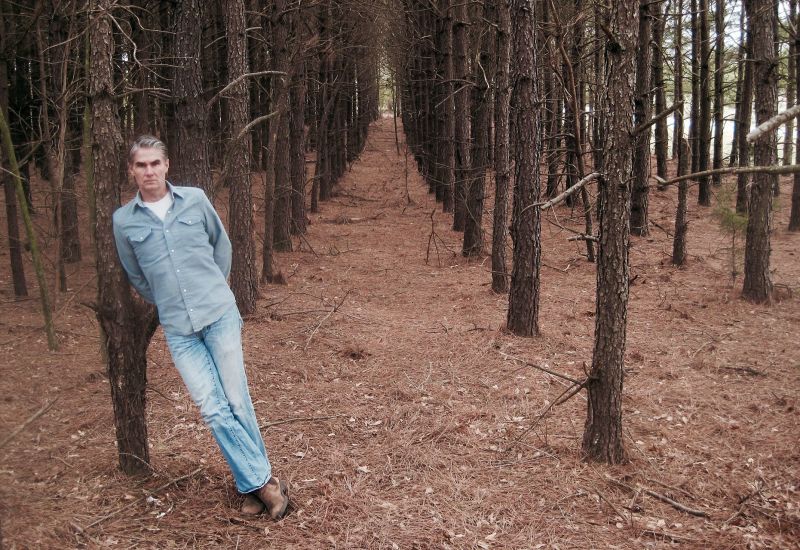 Jim White gets around. When he's not releasing his own critically acclaimed solo albums he splits time producing records for other songwriters, exhibiting his visual art in galleries and museums across the US and Europe and publishing award winning fiction.
His sixth solo studio album, the bizarrely titled Waffles, Triangles & Jesus, is a mind-bending joy ride of sonic influences featuring a bevy of his hometown Athens' roots musicians, plus west coast indie darlings Dead Rock West, and rock and roll maverick Holly Golightly.
Prior to Waffles, Triangles & Jesus, White (born Mike Pratt) released five eclectic, totally uncategorizable albums plus another six even stranger side projects.
Numerous songs from his back catalog have appeared both in film and television, with his Primus-esque Word-Mule being featured in Breaking Bad, and more recently his cautionary rocker Crash Into The Sun appearing in Ray McKinnon's highly praised Sundance Channel series Rectify.
UK fans may recognize White as the narrator and defacto tour guide for the award winning BBC documentary, Searching for the Wrong Eyed Jesus, a road movie set in the rural South, which the LA Times described as "Decidedly strange, delightfully demented."
Prior to becoming a musician White led an aimless, diverse life, working countless menial labor jobs: dishwasher, landscaper, lifeguard, cook, surfboard laminator, road builder, culminating with thirteen long years driving a taxi cab in New York City.
White is presently at work completing a memoir, Incidental Contact, based on a series of uncanny coincidences that befell him during his days driving that taxi in New York City. Two chapters of Incidental Contact, The Bottom and Superwhite, have been published in the literary music journal Radio Silence, with Superwhite being awarded a Pushcart Prize.
White was a pro surfer. He served as literary commentator for the National Endowment of the Arts. He was a European fashion model. Samuel Beckett once played a practical joke on him. There's lots more non linear information that doesn't really fit the usual bio format. But that's Jim—he gets around.
Learn more at https://jimwhitemusic.net
Cashavelly Morrison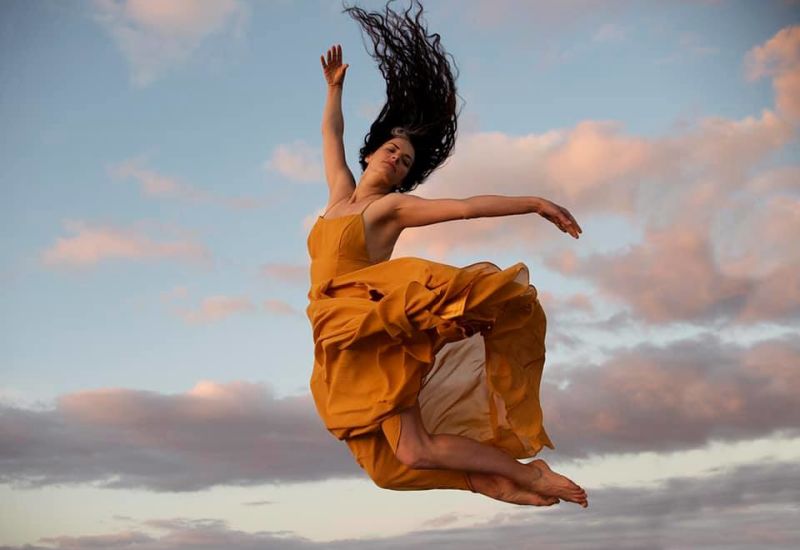 Cashavelly has been immersed in art since her upbringing in West Virginia, and with all its permutations, it has always been a catalyst for transformation and spiritual reckoning. She studied ballet from the age of 3 until she left home at 15 to study with legendary ballerina Melissa Hayden at the North Carolina School of the Arts (now UNCSA). "Dancing on a stage was the only place where I could truly be myself. It was my embodiment at a time when everywhere else my body felt owned. I was what you'd expect of a young girl growing up in the 80s. I think nearly all girls at that time were psychically if not physically violated in some way. I was no exception."
Cashavelly went on to dance in Texas, Massachusetts, and Virginia before suffering a broken vertebra that left her confined to a bed in a back brace for a year. During that year of isolation, she sang to herself making up lyrics and melodies as a means for comfort. "Chronic physical pain is very humbling. Singing kept me from drowning." She wrote dozens of songs that she kept secret, not confident enough to share them.
In the summer of 2001, craving stimulation and her back mostly healed, she moved to New York City to study acting at Stella Adler Studio and the Neighborhood Playhouse School of the Theatre. There, she was given her first formal training in singing. During her studies, she had the fortune to befriend Kurt Vonnegut's daughter, who introduced her to her father. He first spoke to her about following her passion for writing. Inspired by his encouragement, Cashavelly immersed herself in writing screenplays and more songs, which eventually led her to move to Virginia to study with writer Richard Dillard (teacher and ex-husband to Annie Dillard) at Hollins University. For three years, she worked on a novel set in a coal company town in early 1900s West Virginia. She realized as she was writing that repressed inner contents were reaching out of the creative process and informing her of all she had avoided to address within herself. "For a long time, I just didn't have the tools to process all that I was responsible for, and all I wasn't responsible for. I had to keep surviving for a while longer." It became too emotionally scary and she abandoned the book.
It wasn't till she suffered a miscarriage in 2010 that she finally faced what writing the novel had unearthed. From this internal confrontation, her first album was made, The Kingdom Belongs to a Child. She said the album was "all the tears I'd never cried". The novel she had worked on became the song "Long-Haired Mare". Focusing on the roots music of West Virginia, she recorded the album with her collaborator and guitarist Ryan MacLeod, thinking the album would remain secret and just part of a personal exploration. But her sound engineer Evan Bradford encouraged her to add further instrumentation and release the record. It released in 2015 and won an Independent Music Award for Best Alt. Country Album. No Depression gave rave reviews; Huffington Post called it "honest, evocative, and intoxicating"; and The Boot described it as "haunting and timely".
The next year, enraged by the presidential campaign of 2016 and the treatment of women, Cashavelly wrote and recorded her second album, Hunger, just as the #MeToo movement erupted. "That album was about boundaries. When you are confident enough to piss people off, that's when you really claim yourself. I had betrayed myself too many times trying to please everyone and adhere to the status quo." After its release in 2018, Rolling Stone named her an "Artist to Watch", calling the album "the atmospheric soundtrack to late-night fever dreams." Glide said Hunger "paints an ominous portrait of the dark underbelly of American privilege". She returned to West Virginia to perform in front of her family for the first time on NPR's Mountain Stage.
That same year, Cashavelly had what she calls a spiritual crisis. "I suddenly realized nearly all my decisions in life had been based on fear. What was my life if fear had always defined my choices?" She began working with a shaman and experienced life-altering visions. "It was like my soul emerged fully and it began to call the shots and clean house. I felt a constant home-sickness. It was absolute ego death. I had finally separated myself from all the striving for self-worth in the external world." She began to follow her fears—sleeping outside alone, camping alone, running at night alone, and showing the most vulnerable parts of herself in her personal relationships. Covid was raging. Her children were stuck at home. "I failed over and over, as most parents probably felt. It was too much. I felt like I was pushed to some soul level way of being, out of sheer necessity."
Her new record METAMORPHOSIS was created amidst this transformation, morphing into a stirring indie Americana. "It was written from some psychic current, from where I was pulling down these shards of phrases and piecing them together to tell a story I didn't know yet. Then I began to live the story. It was a premonition." She began to dance for the first time in many years, listening to her body in a new way. She wrote a screenplay and co-produced, co-directed, choreographed, and starred in a feature film to accompany the album. All the artistic skills she had developed over her life came to fruition. She enrolled in a re-wilding program to learn the rituals and skills of ancestors. "I want my wild self, the self that is in reciprocal communication with the earth." She learned flint knapping, how to skin an animal, the names and medicinal properties of plants, friction fire. It's an ongoing journey she knows will never end. "The album told me I would become wild and find a way to balance this wilderness with civilization. This is the reckoning we are all facing as our environment changes. This journey and this album has been my greatest teacher, and gave me my Self with a capital S, and a way to live in the present moment instead of rushing through life. It's like I've come truly home for the first time. But it takes choosing it, dropping into myself, starting over again everyday."
Learn more at http://cashavellymorrison.com