David Childers & The Serpents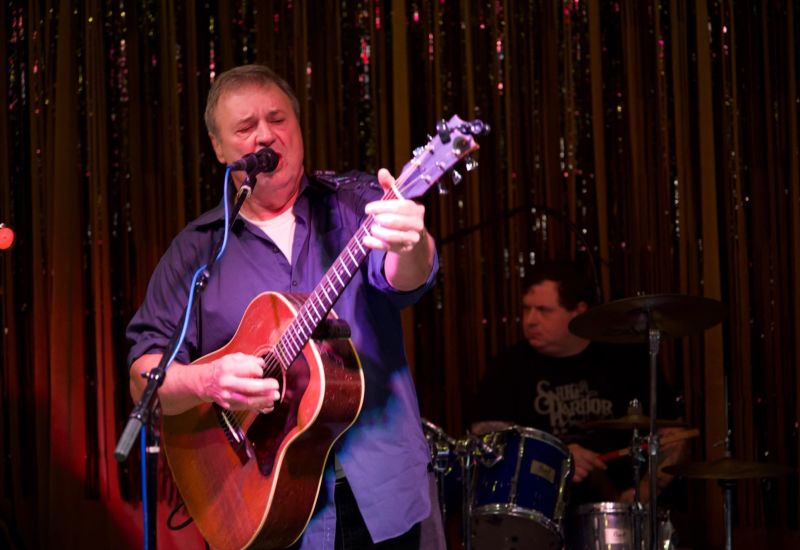 Singer-songwriter David Childers is the proverbial study in contradictions. A resident of Mount Holly, North Carolina, he's a former high-school football player with the aw-shucks demeanor of a good ol' Southern boy. But he's also a well-read poet and painter who cites Chaucer and Kerouac as influences, fell in love with folk as a teen, and listens to jazz and opera. Childers' most recent album, Run Skeleton Run, released in 2017 on Ramseur Records, is filled with the kinds of songs that have made him a favorite of fans and fellow artists including neighbors the Avett Brothers. Scott Avett contributes to four tracks, and Avetts bassist Bob Crawford co-executive-produced the effort with label head Dolph Ramseur. (Crawford and
Childers, both history buffs, have recorded and performed together in the Overmountain Men). In fact, it was Crawford who kickstarted this album, Childers' sixth solo effort, by suggesting he reunite with Don Dixon (R.E.M., the Smithereens), who'd produced Crawford's favorite Childers album, Room 23 (done with his band the Modern Don Juans). Crawford also suggested tracking at Mitch Easter's Fidelitorium Recordings. Crawford has also called Childers "a great friend, a great thinker and a great man … a true North Carolina treasure." But let's take out "North Carolina," because Childers is the kind of treasure who can spread joy wherever people love listening to great songs. In other words, just about anywhere. Or everywhere
Learn more at http://www.davidchilders.com
Tiffany Thompson w/ Spencer Aubrey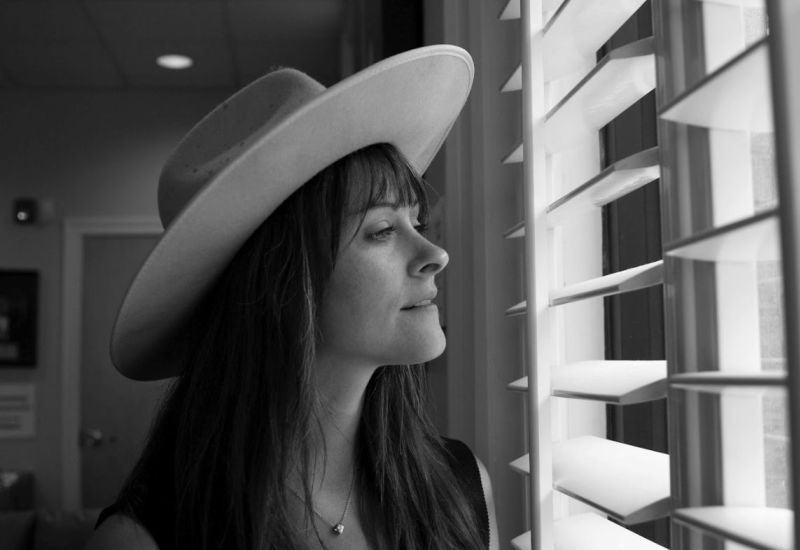 Tiffany Thompson is a singer, songwriter, and experience designer who uses music to bring meaning through beauty into our world. Songs are her way of building bridges with people and between listeners to create a spirit of communion in a divided age.
Originally from Iowa, Tiffany Thompson's artistic journey has been quite the adventure.
The daughter of a preacher, Tiffany, and her family moved from Iowa to Russia in the early 1990s and then over to Austin and Chicago in the 2000s. She launched her singer/songwriter career in Northern Virginia before spending 3 years in Nashville, and now calling New York City home.
Tiffany's single "We Are the Dreamers" was featured on one of the most popular segments of the Lifetime TV series "Dance Moms," and the video from the show garnered over 2 million views and 300K streams. The cinematic strings and electronic production provided a unique sonic background for her angelic voice and hope-filled lyrics.
Her love for people, music and the connection made when those two things collide brings her more joy then the most glorious of sunrises. The debut single off of her DANAE EP, "Direction," was a semi-finalist in the Song of the Year contest and has garnered over 160K streams on Spotify. The poetry collection she turned into a record celebrated the art of an unknown poet: Rosetta G. Kelly. The songs she wrote for Makoto Fujimaura's New York City gallery exhibit fuse ancient themes with modern melodies.
Through the years, Tiffany has acquired a unique musical ear, dynamic stage presence, and creative spirit. She recorded music floats between genres—her voice and lyrics serve as the anchor.
Learn more at http://tiffanythompsonmusic.com
Pivetta Duo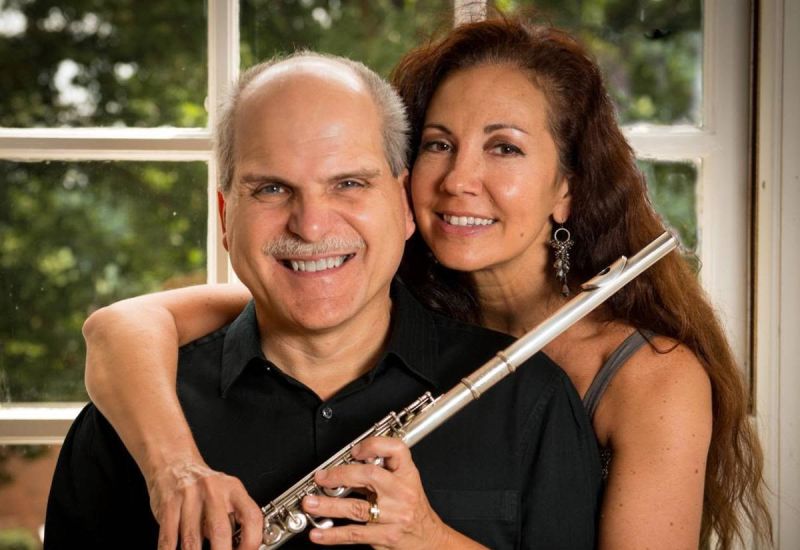 Hailed for her breathtaking technical skill, intoxicating musicality and deep interpretational understanding, flutist Debra Reuter-Pivetta enjoys a diverse career as soloist, chamber artist, orchestral player, and teacher. Federico Pivetta is a versatile pianist with a unique mastery of both classical and jazz styles. Together they form the award winning Pivetta Duo, a North Carolina based husband and wife duo dedicated to involving audiences of all ages with their energetic and imaginative programming.
Standing ovations across the United States reflect the public's enthusiasm for the Pivetta Duo:
"From beginning to end, the audience was treated to wonderfully musical phrase making and breathtaking technical skill." -Delta County Independent
In Italy, the critics claim: "This was, without any doubt, one of the best concerts." - L'Amico del Popolo.
Federico and Debra will present a crossover program with a diverse repertoire of Jazz and Latin influenced pieces. The first half will feature pieces by Paquito D'Rivera, Astor Piazzolla and Mike Mower. For the second half of the concert, the Pivettas will be joined by friends and colleagues Matt Kendrick on bass and John Wilson on drums. The Quartet will be performing the iconic Suite for Flute and Jazz Piano Trio, by far the most popular composition by the prolific French composer, Claude Bolling.