Seth Walker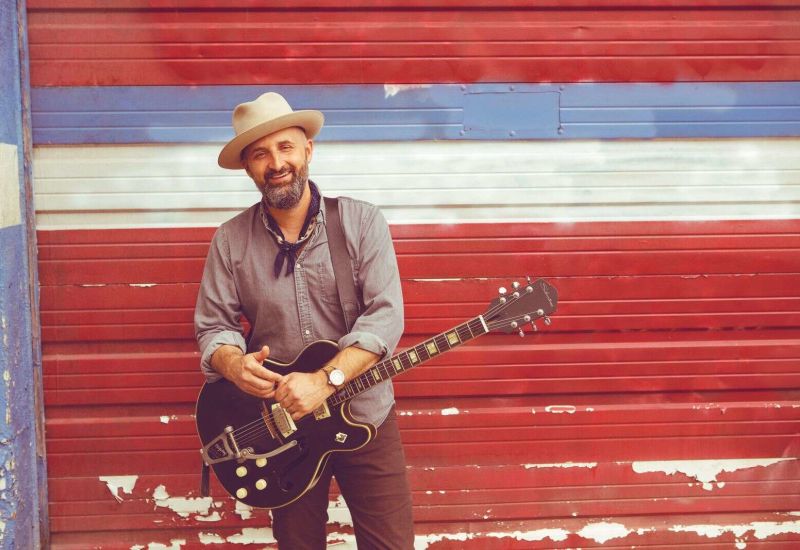 Seth Walker is often cited as one of the most prolific contemporary Americana artists on the scene today. He'sa multi-dimensional talent who combines a gift for melody and lyric alongside a rich, Gospel-drenched, Southern-inflected voice with a true-blue knack for getting around on the guitar. His most recent studio album, AreYou Open, produced by Jano Rix of The Wood Brothers, and a string of singles, including "We Got This," "Spirits Moving" and a cover of Van Morrison's classic "Warm Love" further build upon this reputation.
Most recently, Walker added published author to his oeuvre with his first memoir, 'Your Van Is On rsZ Fire.' Ariotous and charming mélange of a touring musician's life, the book is comprised of many short essays, poems,and paintings he'd accumulated over a near 30-year career. Written during the 2020 lockdown, Walker offers a first hand account of an artist in perpetual motion who's dedicated his life to chasing the muse wherever it may lead.
Growing up on a commune in rural North Carolina, the son of classically trained musicians, Seth Walker played cello long before discovering the guitar in his 20s. When his introduction to the blues came via his Uncle Landon Walker, who was both a musician and disc jockey, his fate was forever sealed. Instantaneously, Seth was looking to artists like T-Bone Walker, Snooks Eaglin, and B.B. King as a wellspring of endless inspiration. The rest is history. He's released ten albums, broken into the Top 20 of the Americana Radio Charts, reached No. 2on the Billboard Blues Album Chart and received praise from NPR, American Songwriter, No Depression and Relix, among others.
In addition to extensive recording and songwriting pursuits, Seth is consistently touring and performing at venues and festivals around the world. Along with headline shows, he's been invited to open for The Mavericks, The Wood Brothers, Raul Malo, Paul Thorn and Ruthie Foster, among others.
Seth Walker is currently based in Asheville, NC after previously residing in Austin, New Orleans, and Nashville. He's used those experiences wisely, soaking up the sounds and absorbing the musical lineage of these varied places. With a bluesman's respect for roots and tradition, coupled with an appreciation for—and successful melding of—contemporary songwriting, Seth sublimely incorporates a range of styles with warmth and grace.Perhaps Country Standard Time said it best: "If you subscribe to the Big Tent theory of Americana, then Seth Walker –with his blend of blues, gospel, pop, R&B, rock, and a dash country—just might be your poster boy."
Learn more at https://sethwalker.com
Megg Farrell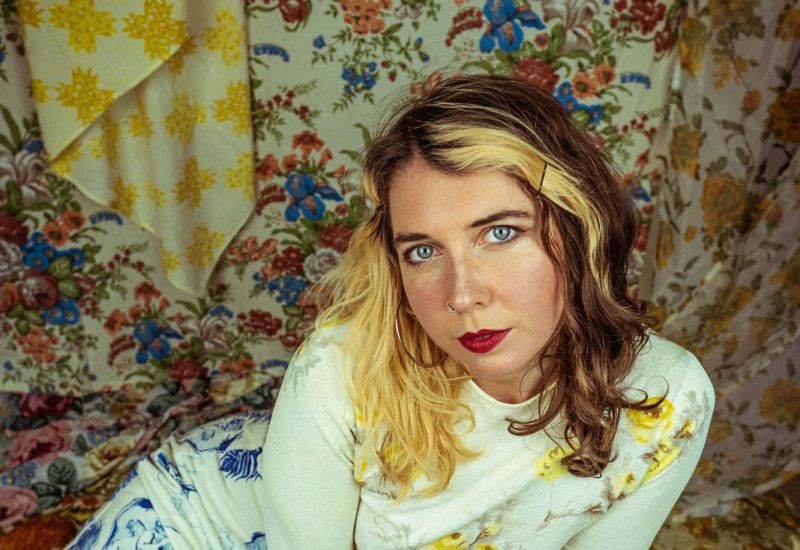 It's not easy to pin Megg Farrell down. A suture between various worlds, times, and cultures, Megg moves between countries and genres, but never once gives up one for another.
Growing up an indie kid in mid-2000's New York City, Megg has long been privy to the weird realm of America's countercultures. She was influenced as a teenager by the energizing riot grrrl of Sleater-Kinney and the otherworldly rock of Beirut and Animal Collective. "I was big into indie rock back then," says Megg. "There was also a great music scene in New Jersey where I would go to backyard shows. The band Titus Andronicus is from that scene, which is how I ended up being on their record this past year."
From there, Megg found herself river rafting in the South, where she was introduced to a new kind of fringe culture: picking bluegrass around the campfire at night. "Living in a tent, contemplating the mountains, and playing with the local bluegrass musicians was life changing for me." It was at this time that Megg founded The Whiskey Social, a band that travelled around the East Coast in an old Sedan, playing festivals and anti-folk house shows. "I would play these rowdy solo shows, then one friend joined, and then another," said Megg. "For a while, it was just a big group of friends screaming my songs and hitting instruments. Slowly, it became more and more of a band."
Though Megg had created a solid music community on the East Coast, when the opportunity arose for her to study jazz in France, she didn't hesitate. Always delving enthusiastically into new circumstances, Megg began to sing fluently in French and even collaborated with her professors. "Paris is where I learned to love jazz," Megg said about her time abroad, where she wrote songs by the Seine after the subways closed for the night.However, Megg had never wanted to stay in Paris forever. "France can't compete with the music that can be found in America and that's why, no matter what this country does, I can never quit it," Megg admits. After traveling with her jazz outfit, Sweet Megg and the Wayfarers, around the southern states, Megg found that she was growing more and more attached to the region's music. Influenced by classic country stars such as Patsy Cline and Emmylou Harris, Megg founded Megg Farrell and Friends.A comet darting from one city and project to another, Megg's vibrant energy is the driving force behind her releases. From Paris to New York to most towns in between, Megg has always kept Americana close. "The music in America is too good, it's a drug," says Megg. "I'm addicted to how good the musicians are here. It gives me a never-ending drive to be better."
Learn more at https://www.facebook.com/meggfarrell
Colin Cutler
Colin Cutler is a Greensboro-based singer-songwriter toting a banjo, guitar, and harmonicas, with his musical roots drawing from the breadth of Americana—from Appalachian oldtime to gospel to country to roots rock. He cut his musical teeth around the Piedmont and Blue Ridge between 2014 and 16, playing with folks like Abigail Dowd, Thomas Kozak, Momma Molasses, and Laura Jane Vincent before the Army took him overseas; after he got out, he lived and played in England, and then Romania, opening up for Caroline Spence, Ireland's Kerry Fearon, and Bulgaria's Lilly Drumeva O'Reilly, while placing songs on BBC Introducing and the British zombie film Zomblogalypse (out October 2021). He's also opened up for folks like Ashley Virginia, Momma Molasses, Josh Morningstar, and Kayla Ray.
Since the pandemic brought him back to North Carolina in 2020, he recorded and released Hot Pepper Jam in July 2021, his third full length album. This year, he's gotten to play at the NC Folk Festival, Greensboro's Fiddle and Bow stage, Carrboro's Beer and Banjos, Charlotte's Evening Muse, West Virginia's Purple Fiddle, and quite a few other spots around North Carolina and the rest of the Southeast. Hot Pepper Jam has gotten play on public radio in NC and VA and coverage in No Depression, Alternate Root, and Americana Highways. He is working on expanding the Peacock Feathers EP into a full album of songs based on Flannery O'Connor's short stories, and is writing a folk opera based on Dante's Inferno.
Learn more at http://www.colincutlermusic.com