Antje Duvekot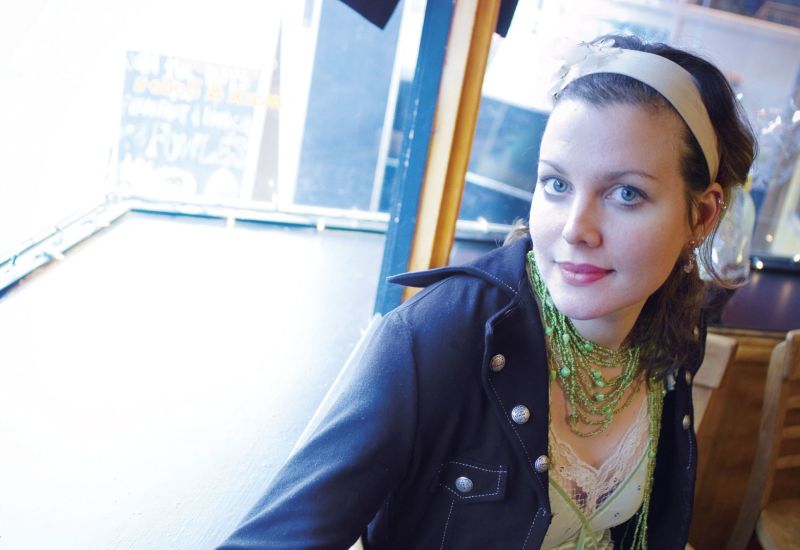 Antje Duvekot has solidified her reputation as one of Boston's top singer songwriters with "Big Dream Boulevard" her debut studio release and "the Near Demise of the Highwire Dancer" and "New Siberia" her follow-up albums. The debut CD was produced by Seamus Egan, founder of the Irish super group, SOLAS and the project was released on songwriter Ellis Paul's label and quickly attracted international attention for Antje. It was voted "#1 Folk Release of 2006" by the Boston Globe and was named to the "Top10 Releases of the Year" by National Public Radio's, Folk Alley. Her follow up albums "the Near Demise of the Highwire Dancer" and "New Siberia" were produced by Richard Shindell and along side with Richard feature other "folk royalty" such as John Gorka, Lucy Kaplancky and Mark Erelli."
What a blessing to have worked with someone as talented as Antje. With a voice like hers, and songs as good as these, a producer (especially a first-time producer!) just tries to get out of the way, to do no harm, and to let the artist speak for herself." - Richard Shindell"
Duvekot has gotten hotter, faster than any local songwriter in recent memory. Her songs feel at once fresh faced and firmly rooted, driven by the whispery sensuality of her voice. She believes in the redemptive power of the shared secret; and is utterly unafraid to mine the darkest corners of her life for songs that turn fear into resilience and isolation into community". The Boston GlobeAntje has won some of the top songwriting awards including the Grand Prize in the John Lennon Songwriting Competition, the prestigious, Kerrville (TX) "Best New Folk Award" and in one of the nation's top music markets, she won the Boston Music Award for "Outstanding Folk Act", three of the top prizes in the singer songwriter world.
Antje has extensive touring experience, criss-crossing the US and Europe many times. She is a compelling live performer and has been invited to play some of the top festivals including The Newport Folk Festival as well as the Mountain Stage, Philadelphia and Kerrville Festivals. Internationally, she's headlined the The Celtic Connections Festival in Scotland and the Tonder Festival in Denmark.
In December of 2007, The Bank of America featured Antje's song "Merry Go Round" in a national TV advertising campaign seen by millions, including a Super Bowl audience. Antje's fast growing fan base, the viral spreading of her music and a track record of sold-out shows are a testament to her growing popularity. Neil Dorfsman, the producer of Bob Dylan, Bruce Springsteen and Sting says, "When I first heard Antje I knew I was witnessing something very special. She creates an entire, detailed world in verse, and takes you there with beautiful and understated melody. Her songs are stunning paintings of color and shade and always generate the heat and light that real art should. In an unpoetic and 'in your face' world, she is lyrical and subtle"
In 2010, Antje played the TEDMED conference in San Diego (among the unveiling of Ozzie Osbourne's genome). According to CNN: "Then, this morning, the tone of the conference turned from intellectual to deeply emotional when Antje Duvekot got up with her guitar and sang about her grandmother descent into Alzheimer's disease. Twitter revealed that I wasn't the only one who was holding back tears - Duvekot's song was all too relatable for those of us who have watched loved ones slip away. 'And Anna tries to form a thought / But at the end she's forgotten where she started from / There's something she would like to say / But the words in her head seem to have got away' she sang".
Learn more at https://antjeduvekot.com
Bil Lepp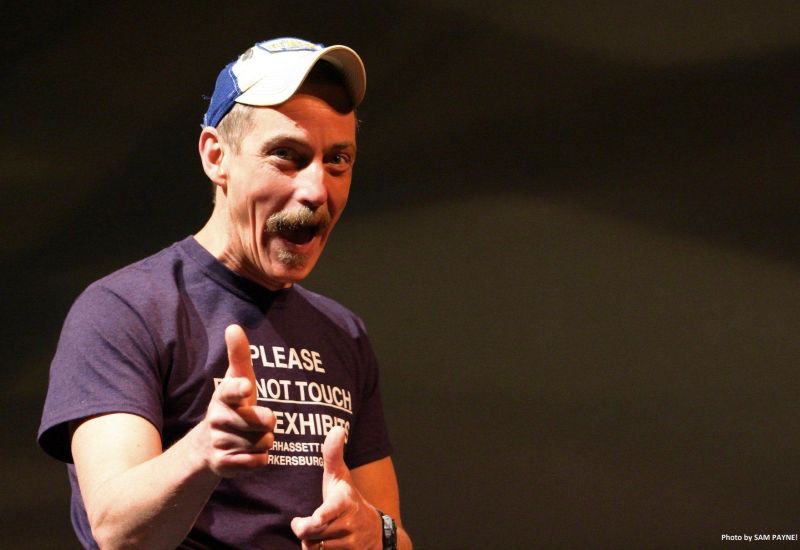 Bil Lepp is an award-winning storyteller, author, and recording artist. He's also the host of the History Channel's Man Vs History series, and a contributing columnist to the West Virginia Gazette-Mail. Growing up in a family where the truth was fluid, Bil Lepp became adept at spinning tales and exaggerating circumstances at an early age. A nationally renowned storyteller and five time champion of the West Virginia Liars' Contest, Bil's outrageous, humorous tall-tales and witty stories have earned the appreciation of listeners of all ages and from all walks of life. Though a champion liar, his stories often contain morsels of truth which shed light on universal themes. Be it a hunting trip, a funeral, or a visit to the dentist, Bil can find the humor in any situation. Lepp explains that while his stories may not be completely true, they are always honest."
…Lepp, a cross between Dr. Seuss and…film noir...." -Charleston Gazette
Bil is the author of seven books and twenty-one audio collections. His first children's book, The King ofLittle Things, won the PEN Steven Kroll Award for Picture Book Writing, received a Kirkus Starred review, and favorable reviews from The Wall Street Journal, Publishers Weekly, The School Library Journal and other publications. It also won the Zena Sutherland Award, the Parent's Choice Gold Award, was a finalist for the Irma Black Award, and was chosen to be West Virginia's book at the National BookFestival.
Bil lives in South Charleston, WV with his wife and two children.
Learn more at https://www.leppstorytelling.com
Golden Shoals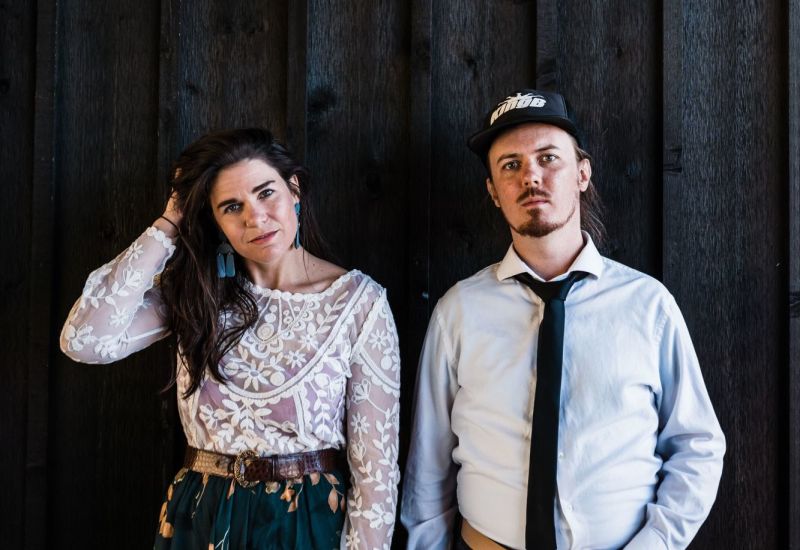 For Amy Alvey and Mark Kilianski, the emergence of a brand new self-titled album also marks a rebirth of sorts for their band, Golden Shoals. Eight years ago, the duo was formed for a very unique performance project, called "The Massachusetts Walking Tour", on which they hiked 6-12 miles per day with packs and instruments, and played shows each night for two weeks. The two semi-nomadic musicians, who have called Asheville, Boston, and various moving vehicles home for the past eight years, have grown individually and as a unit, yet continue to find musical fulfillment in their collaboration. They now call Nashville, Tennessee their home base.
Initially brought together by a mutual love of American folk music, their sound has expanded to include country, Americana, Indie and Experimental influences, allowing them to move more freely beyond genre boundaries with their songwriting while still emanating a deep understanding of Old-Time and Bluegrass music. Ever inspired by the enduring spirit of traditional Appalachian mountain music, their songwriting comes across as simple, honest, and fresh to the ears. The listener can expect the polished technique of conservatory training, in tandem with the grit, drive, and soul of musicians like Roscoe Holcomb or Ola Belle Reed.
Learn more at https://goldenshoals.com