Crys Matthews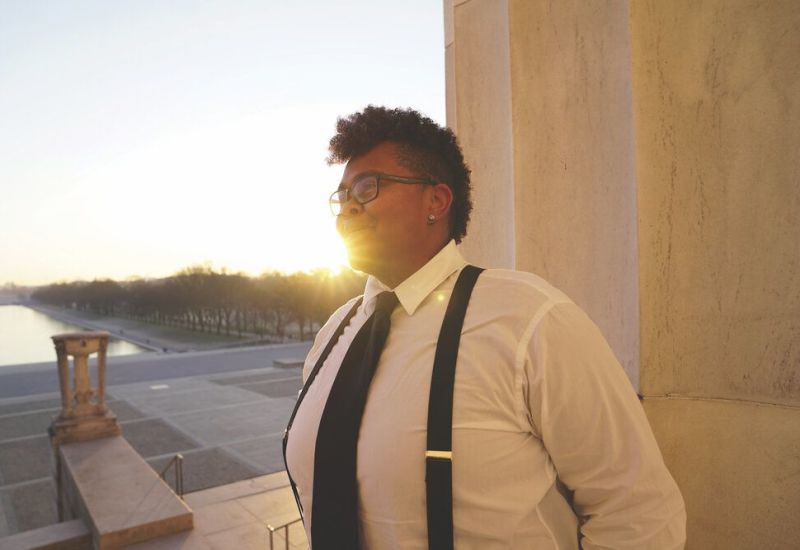 Already being hailed as "the next Woody Guthrie,"DC resident Crys Matthews is among the brightest stars of the new generation of social justice music-makers. A powerful lyricist whose songs of compassionate dissent reflect her lived experience as what she lightheartedly calls "the poster-child for intersectionality,"Justin Hiltner of Bluegrass Situation called Matthews's gift "a reminder of what beauty can occur when we bridge those divides." She is made for these times and, with the release of her new, hope-fueled, love-filled social justice album Changemakers, Matthews hopes to take her place alongside some of her heroes in the world of social-justice music like Sweet Honey in the Rock and Holly Near. Of Matthews, ASCAP VP & Creative Director Eric Philbrook says, "By wrapping honest emotions around her socially conscious messages and dynamically delivering them with a warm heart and a strong voice, she lifts our spirits just when we need it most in these troubled times.
"Matthews began performing in 2010, but cemented her acclaim at Lincoln Center as the 2017 New Song Music and Performance Competition grand prize winner. That year she also released two new projects—her album of thoughtful songs on love and life called The Imagineers, and her EP called Battle Hymn for an Army of Lovers, which tackles social justice themes. Matthews also won the People's Music Network's Social Justice Songs contest at the Northeast Regional Folk Alliance. Loyal fans quickly followed as Matthews racked up performances at large music festivals and prestigious venues across the country including the Sundance Film Festival, Kerrville Folk Festival, and locally at venues like The Birchmere, TheHamilton, Millennium Stage at the Kennedy Center, and Jammin' Java. In her TedTalk about difficult conversations called "Sing, Don't Shout—An Alternative Approach" Matthews spoke about being born and raised in a small town in southeastern NorthCarolina by an A.M.E.preacher, and how she witnessed the power of music from an early age. A former drum major and classically-trained clarinetist turned folk singer, Matthews is using her voice to answer Dr. Martin Luther King's call to be "a drum major for justice."
"I believe in hope," Matthews said. "As a social-justice songwriter, it is my duty to keep breathing that hope and encouragement into the people who listen to my music." And, from the title track to the last track, Changemakers does just that all while tackling some heavy topics like immigration, the opioid crisis, Black Lives Matter, and gun safety to name a few." Ani DiFranco said, "People used to make records as in a record of an event," said Matthews, "so I hope that these songs will serve as a time capsule, a record of the events of the last four years and what it was like to live through them." Crys Matthews's thoughtful, realistic and emotional songs speak to the voice of our generation and remind us why music indeed soothes the soul.
Learn more at https://www.crysmatthews.com
Will Kimbrough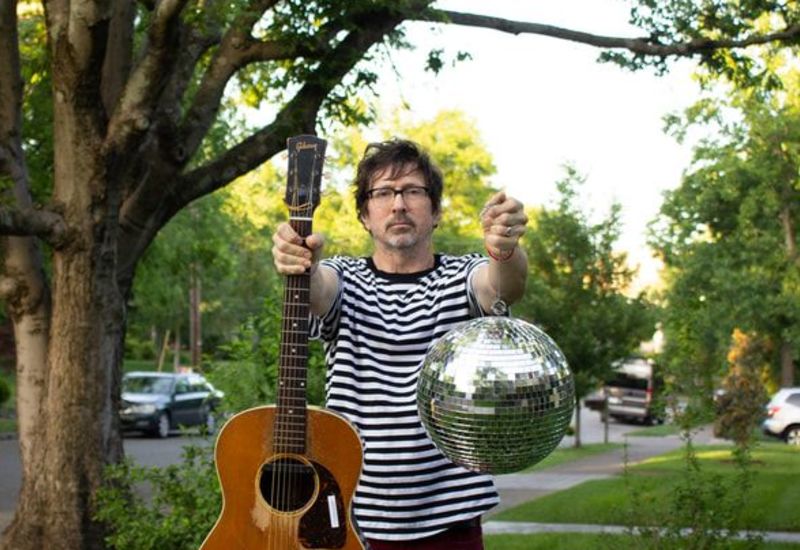 Blindsided along with the rest of the world by the onset of the global COVID-19 pandemic earlier this year, veteran Americana songwriter Will Kimbrough is poised to document this unprecedented moment in history with a new solo acoustic record, Spring Break, set for release October 23.
Created in the documentary-oriented and storytelling tradition of Folkways and Vanguard folk records, Spring Break crystallizes in musical form a period in time that touched and changed the entire globe. The title comes simply from Spring 2020--or as Kimbrough puts it, "When the world broke, and we all took a break."
While the album is themed around a national and international experience, Kimbrough puts his personal lens on the journey to focus and refine the massive scope. Like many other artists who were out on the road directly prior to the virus outbreak, Kimbrough -- who was in Australia at the time -- was forced to pause his tour schedule and return home to Nashville.
With no clear idea of when he might be able to return to the stage, he decided to take the opportunity to work on new material. "I started writing," he notes, adding that he naturally drew inspiration from the circumstances swirling about--including political division, tragic losses, and other aspects of the current climate.
"I wrote 'All Fall Down' with a friend, after discussing the strange world of the politics surrounding COVID and the divided United States," he explains. "When John Prine passed from COVID, I wrote 'The Late Great John Prine Blues.' Then, I finished a song with a songwriting hero, Milton Brown--who also happens to be one of Jimmy Buffett's early mentors—'Digging a Ditch with a Spoon.'"
Kimbrough laid down the three new songs in his home studio, and, pleased with the results, decided to keep going with his flow. In addition to his own compositions, he examined and ultimately added some co-writes with fellow artists to the collection, such as "Home Remedy" and "Plow to the End of the Row" (which were written with Adrienne Young); and "Rocket Fuel" and "Cape Henry" (Todd Snider).
He didn't stop there, choosing to mine further into his personal archives. "I revisited a song I had recorded at my parents' old beach house on the Gulf of Mexico, 'Child of Light,' and realized that I loved the version I had recorded," he recalls.
The end result was a collection that Kimbrough found remarkably satisfying. He spent the month of April working on the set: "Before I knew it, I had 14 solo acoustic songs recorded that I just loved." Indeed, the end result is a set that ranges from gentle and wistful reminiscing, to more forceful questioning, to simple reflections; all led along by Kimbrough's confessional vocals and gift for plainspoken storytelling.
While tour plans continue to remain up in the air for the entire entertainment industry, Kimbrough is in the meantime working to deliver music to thousands of fans through his Patreon page and a weekly Facebook Live show, both of which he utilizes for live performances, podcasts, and even musical instruction.
Kimbrough, an Alabama native and accomplished multi-instrumentalist, has recorded nine previous solo albums. His compositions have been recorded by the likes of Jimmy Buffett, Little Feat, Todd Snider, Jack Ingram, Gretchen Peters and many others. He also boasts production credits for Buffett, Doug Seegers, Shemekia Copeland, Todd Snider, Radney Foster and Steve Poltz. His production work on the award-winning Copeland´s 2018 release America's Child earned him a Living Blues Producer of the Year title in 2019.
Learn more at https://www.willkimbrough.com
Olivia Ellen Lloyd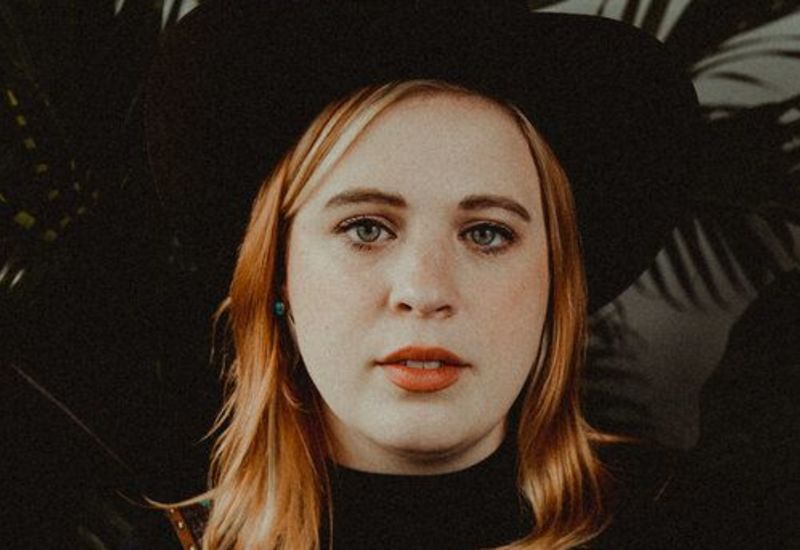 Olivia Ellen Lloyd learned to play music at the feet of her father Greg, a staple in her hometown's local music scene. Raised in Shepherdstown, WestVirginia Lloyd spent her life surrounded by music, the river, and the mountains. The youngest of four girls, Lloyd's family has lived in the WestVirginia hills since before the state's founding.
Her Appalachian roots run deep and are evident in both her songwriting and singing. "West Virginia is my cowriting partner for a lot of these songs. I am proudly an Appalachian songwriter, and I spent about a decade trying to "find"myself when I realized it was there all along."After suffering a great deal of loss in her early 20s (including the death of her father and best friend) Lloyd largely stopped performing, but she never stopped writing songs.
Eventually, music found its way back to her when she stumbled upon a lively session at Sunny's bar in Brooklyn, NY. From finding her footing in bluegrass jams and backroom bars to leading a band at the Bowery Electric and The Bitter End, Lloyd tumbled back into the music scene like she had never left.Lloyd's debut album, "Loose Cannon," is the culmination of nearly a decade of work. Her music is heavily influenced by classic country sounds combined with modern influences like Jenny Lewis, Jason Isbell, and Phoebe Bridgers.
Learn more at https://olivialloydmusic.com