Jay Byrd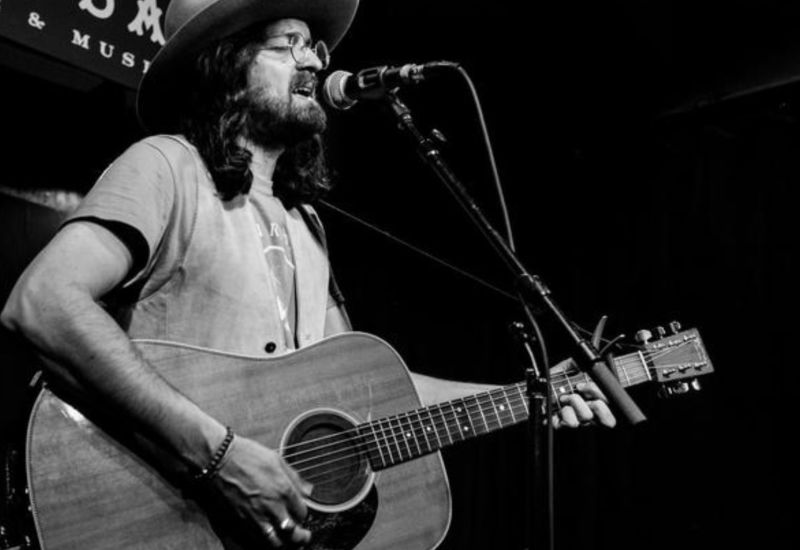 Jason (Jay) Byrd has been a professional guitarist, singer, and songwriter since his late teens. In his early twenties, he co-founded the blues-rock trio The Groov with Kerry Brooks, and in 1996 joined the then-Grateful Dead cover band Wavy Train. Byrd's original songs and guitar work helped Wavy Train to forge a sound that combined pop-oriented melodies with extended improvisation. After moving to the Washington, DC area in 2001, Jason began crafting songs with a decidedly Americana bent. An award-winning songwriter (NewSong, Mid-Atlantic Songwriting Contest, Bernard-Ebb Finalist), Jason continues to write and perform original roots-influenced music. Jay's new album, At Home Again, is set for release in 2022. His previous band, South Rail, has released three EPs, a self-titled debut in 2012, "Stars" (2014), produced by Don Was, and most recently, "Take The Wheel" (2018).
Throughout the years with Wavy Train, South Rail and as a solo artist, Jay has opened for Little Feat, Chely Wright, Cary Morin, Don Dixon & Marti Jones, Kevin Gordon, Caroline Rose, Yarn, etc. and has shared stages with String Cheese Incident, Tom Constanten, Col. Bruce Hampton, Ratdog and Steve Winwood, among many others.
Learn more at http://www.jaybyrdmusic.com
Alice Gerrard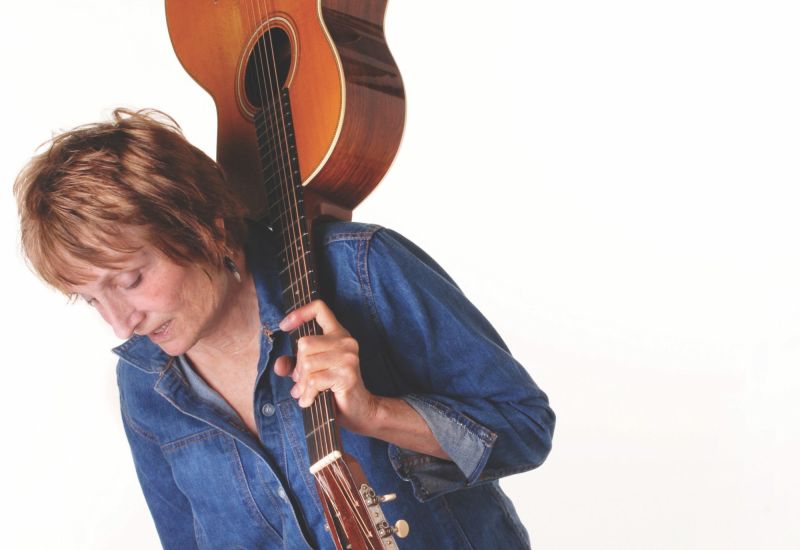 Simply put, Alice Gerrard is a talent of legendary status. In a career spanning some 50 years, she has known, learned from, and performed with many of the old-time and bluegrass greats and has in turn earned worldwide respect for her own important contributions to the music.
Alice is particularly known for her groundbreaking collaboration with Appalachian singer Hazel Dickens during the 1960s and '70s. The duo produced four classic LPs (recently reissued by Rounder on CD) and influenced scores of young women singers — even The Judds acknowledge Hazel and Alice as an important early inspiration.
A tireless advocate of traditional music, Alice has won numerous honors, including an International Bluegrass Music Association (IBMA) Distinguished Achievement Award, a Virginia Arts Commission Award, the North Carolina Folklore Society's Tommy Jarrell Award, and an Indy Award. In 2017 Alice was inducted into the IBMA Hall of Fame along with Hazel Dickens. A film about her life and music ("You Gave Me a Song") was shown at the Full Frame Festival in Durham, NC, at the Mill Valley Film Festival, and several others. It is slated for distribution around March, 2020.
Learn more at http://www.alicegerrard.com
Our Band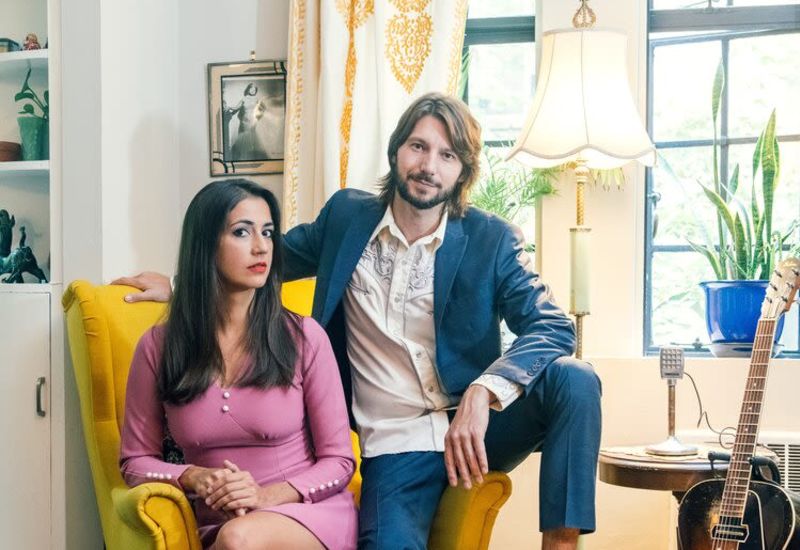 Our Band will win your heart. Steeped in the tradition of great male and female duets such as Johnny Cash and June Carter, Sasha Papernik and Justin Poindexter bring their award-winning songwriting, intimate harmonies, and Eastern-European flair to a rich Americana soundscape. Together, they have performed for audiences in some of the world's greatest venues, from Carnegie Hall to Lincoln Center to the Smithsonian Museum of American Art. In 2018-19 they toured Poland, Germany and Estonia as ambassadors of American music for U.S. State Department. Their debut album, featuring American music legend David Amram, will be released in June of 2021.
Vocalist and pianist/accordionist Sasha Papernik is a classically trained pianist and first generation Russian-American. The Washington Post calls her "uncommonly attractive and entertaining…managing a comfortable balance of the formal and the casual." Drawing on her dual heritage, she uses her wide range of talents to present concerts spanning genres and continents. Her self-released bilingual album, "Victory," has been hailed by reviewers as "unparalleled in its aesthetics and musical elegance" (Indiemunity). Her bilingual concert, "I Speak Music," has toured New York City schools for The Center For Arts Education, Lincoln Center Education, and Carnegie Hall. Sasha is a graduate of Wellesley College and the Manhattan School of Music.
Guitarist and vocalist Justin Poindexter was raised in North Carolina, the son of a country singer and a schoolteacher. Specializing in American Roots music, including folk, blues, country and traditional jazz, his 2014 album with the Amigos, "Diner in the Sky," won Americana Album of Year from the Independent Music Awards. Justin has performed with the Jazz at Lincoln Center Orchestra, David Amram, Ken Peplowski, Bria Skonberg, Ranger Doug, Nellie McKay, Catherine Russell, and Jon Batiste among many others, and has travelled extensively overseas for the American Music Abroad program. He co-designed and leads Jazz at Lincoln Center's global outreach concert initiative, "Let Freedom Swing," which receives 600 performances annually. Justin is a graduate of the University of North Carolina School of the Arts.
Learn more at https://www.ourband.org