Girl Blue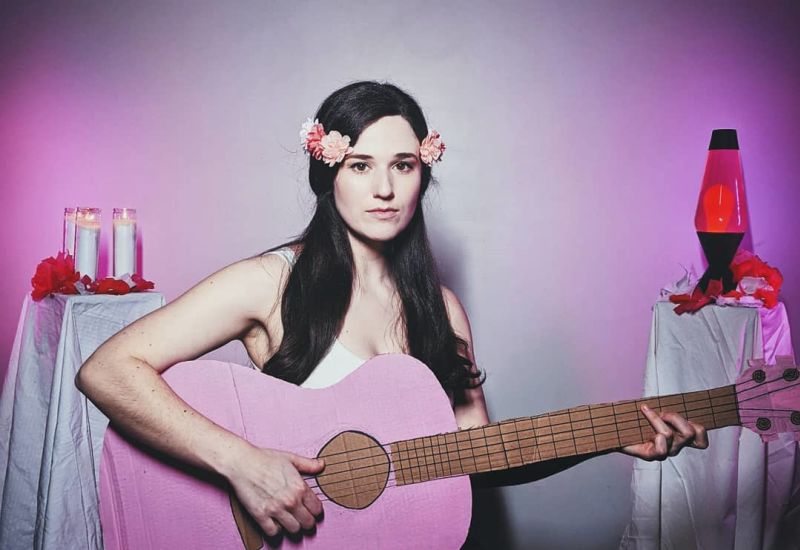 If you like Alanis Morissette, Brandi Carlisle, and crying in public, you're going to love Girl Blue. Writing deeply emotional songs with strong singable hooks, singer/songwriter/producer Arielle O'Keefe is absolutely one to watch. She's been featured on top Spotify playlists (New Music Friday) and charts (#2 on US Viral Charts), in national commercials, and on top blogs like the Huffington Post. It's been said "she…has the kind of spark that makes stars" (The Alt), and most especially as a live performer she has an authenticity that regularly moves audience members to tears. She has based herself in Troy, NY, where she writes and records music with recording collective "Just Pretend".
Learn more at https://www.girlbluemusic.com
Kenny Roby
Roots rock/Alt-country/Americana pioneer Kenny Roby, a 35 plus year veteran of the music business and scene has been making records and performing on stages since his days as a youth growing up in South Carolina. During his teen years as the frontman for upstate South Carolina punk/hard rock band The Lubricators, Roby opened for the likes of rock and punk legends Circles Jerks, 7 Seconds, Danzig, Jane's Addiction and Suicidal Tendencies, where he refined his chops as an energetic and charismatic performer and frontman. In late 1992, shortly after relocating to Raleigh, NC The Lubricators disbanded and Kenny formed the roots rock/alt-country band 6 String Drag.
In 1996, after a critically acclaimed self-titled first album, 6 String Drag signed with Americana godfather and outlaw country music legend Steve Earle's E-Squared Records (Warner Brothers imprint) The band's second record HIGH HAT was produced by Earle as well. 6 String Drag went on to open for and tour with acts such as Steve Earle, The Jayhawks, Buddy Miller, Whiskeytown, Son Volt, Gillian Welch and David Rawlings, label-mates The V-Roys and many more. But a little more than a year after HIGH HAT was released in 1998 and just as the band started to gain wider recognition within the burgeoning alt-country/roots rock scene as well as in national press and radio, the band split up.
Soon after the break-up Kenny Roby went on to record and release his first solo outing MERCURY'S BLUES in Europe in 1999 and in the US in early 2000. Between 1999 and 2013 Roby went on to record and release 4 solo records and one duo record with Neal Casal. Eventually 6 String Drag reformed in early 2014 and released their new album ROOTS ROCK 'N' ROLL in early 2015. In March of 2018 the band released TOP OF THE WORLD to more radio play on NPR, Sirius XM's Outlaw Country and press coverage in Rolling Stone, All Music, No Depression et al and reissued a 20th anniversary release of HIGH HAT.
In the fall of 2019 Neal Casal (Ryan Adams and the Cardinals, Chris Robinson Brotherhood, Hard Working Americans, Willie Nelson, Circles Around the Sun) was slated to produce Roby's new solo album, but this never came to be due to Casal's suicide the month before the recordings were to take place. The producer reins were taken up by Casal's former Hard Working Americans bandmate and Widespread Panic bassist Dave Schools and Roby was joined at Applehead Studios in Woodstock, NY by Tony Leone (Little Feat, Chris Robinson Brotherhood, Phil Lesh, Levon Helm Band), Jeff Hill (Steve Earle, Rufus Wainwright, Shooter Jennings) Jesse Aycock (Hard Working Americans) and John Lee Shannon (Zephaniah Ohora, Circles Around the Sun) to record THE RESERVOIR, a double LP full of songs of love, loss, death, addiction and recovery. (released in August of 2020)
For his brand new self-titled record to be released on August 5, 2022, Roby once again recruited Tony Leone and Jeff Hill for the rhythm section at Applehead in Woodstock, but this time adding Daniel Littleton of Amy Helm and Michael Hurley's bands on guitar and other instruments. The crew was also joined on a few tracks by legendary Lovin Spoonful frontman John Sebastian on harmonica, Amy Helm and Dori Freeman on background vocals and former Bob Dylan keyboardist/accordion player Brian Mitchell.
The result is a brilliant album full of depth and darkness as well as brightness and hope with songs about a cast of fully human characters and their timeless stories.
Kenny will be touring extensively throughout 2022 and 2023 as well as doing radio and press promotion for the new album.
Learn more at https://kennyroby.net
Snüzz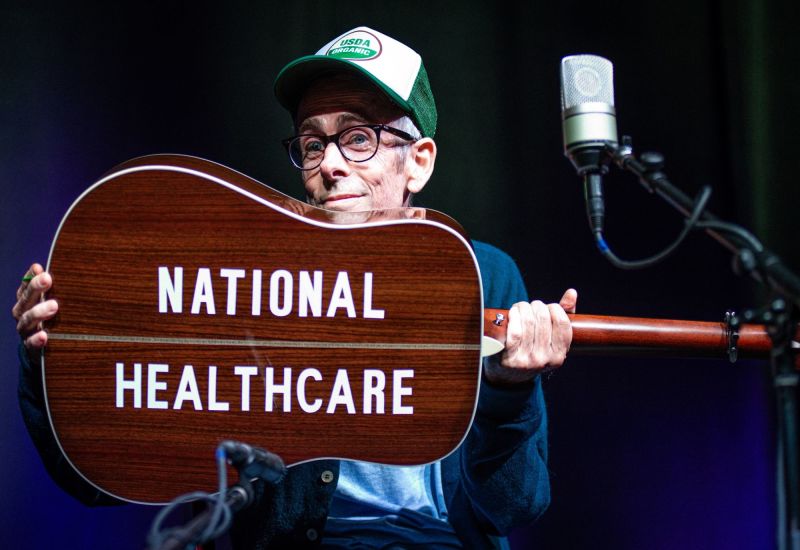 Britt Harper Uzzell - AKA Snüzz (pronounced "Snooze" and allegedly named so "because of his sleepy persona") started out in Raleigh hardcore outfit "Resist" in 1984. Other Greensboro formations from the late '80's/early '90's included "Big Kids" with Jeff Carroll and "Pots and Pans" (later renamed "Snüzz") with Ben Folds and Evan Olson. In 1990, Britt and Evan formed "Bus Stop" with Eddie Walker and Chuck Folds (Chuck Folds Five). The band went on to release 4 CDs - "Bus Stop", "No Parking", "A little faster" and "Miracle Time", plus one Japanese compilation - "Ball and chain" - and 2 cassettes. Since then Snüzz has become one of the area's most respected songwriters and producers with many great solo releases including "Big Potatoes", "The One Piece Band", and "Carving Pumpkins". Snüzz played guitar for Ben Folds on his 2001 "Rockin' the Suburbs" tour. He and his wife Nicole live in Winston-Salem where they work as a husband-wife team, producing and selling Snüzz's music.
Learn more at https://www.facebook.com/britt.uzzell