Carrie Marshall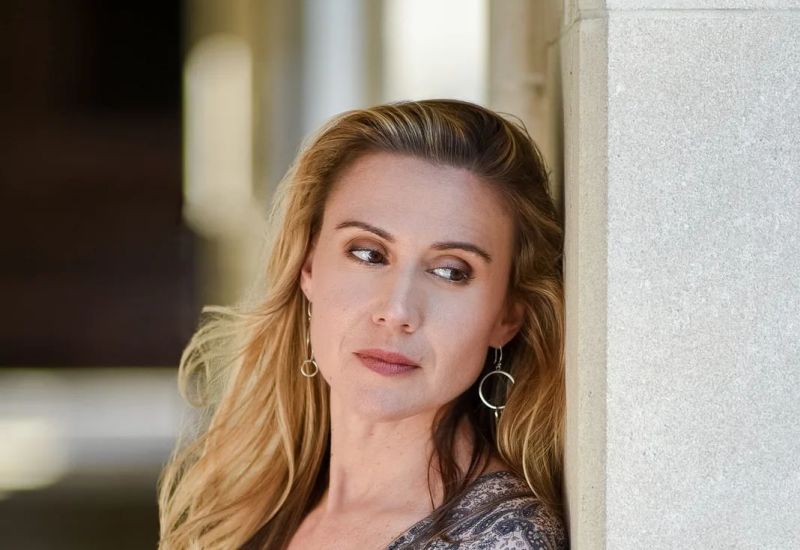 As a young singer, Carrie Marshall performed across the metro Boston region, honed her songwriting skills while living in Nashville, but truly discovered her artistic voice in North Carolina, where she found her musical niche: jazz and blues.
Influenced by her past professional experience as a singer/songwriter, Carrie joined forces with several top musicians in North Carolina and began performing her blend of classic Great American Songbook jazz, blues and her original music. Carrie is at home singing at intimate, swanky venues as well as performing in larger areas, including notable events, festivals theatre, such as the Democratic National Convention, The Stage Door Theater, Theatre Raleigh, Knight Theater and more.
An award-winning songwriter with the UK International Songwriting Competition and NC Songwriter's Co-Op, Carrie has been nominated twice for the musical score and theme song that she composed for the 11 time award winning feature film, "Changeover". She ended up taking home an award for Best Supporting Actress at the Love International Film Festival in 2017. In 2014, Carrie was one of ten top finalists in the UK Songwriting Competition and in 2010, Carrie was also named the Songwriter of the Year with NC Songwriter's Co-Op.
The year 2020 brought challenges and changes for all. For Carrie, she kicked off the year in January with a blow to the head (from falling metal blinds, of all things!) which left her with a mild traumatic brain injury, affecting her ability to sing and play the piano for over a year. This was followed by a bout with Covid and then a breast cancer diagnosis by September. Carrie battled what she dubbed "The Triple C" and found the power of music and art to be healing. Slowly and steadily, Carrie is stepping back into the public arena for gigs and concerts as the world opens up to performing artists again. Regaining strength, health and a new gratitude for each day, Carrie infuses joy and hope with each note she sings.
When not performing, painting or writing, Carrie is the musical director at Moonlight Stage Company, where she teaches voice, piano and songwriting in addition to programming musical events for Moonlight's black box theater.
Learn more at https://www.carriemarshall.net
Golden Shoals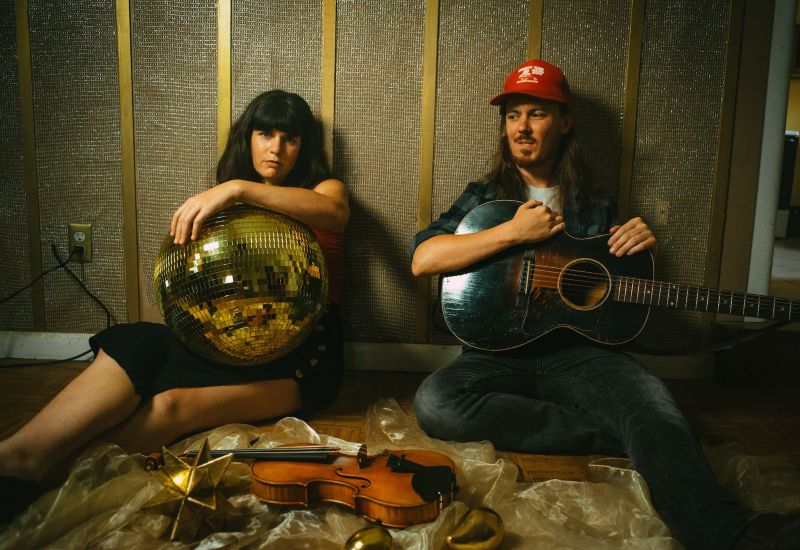 For Amy Alvey and Mark Kilianski, the emergence of a brand new self-titled album also marks a rebirth of sorts for their band, Golden Shoals. Eight years ago, the duo was formed for a very unique performance project, called "The Massachusetts Walking Tour", on which they hiked 6-12 miles per day with packs and instruments, and played shows each night for two weeks. The two semi-nomadic musicians, who have called Asheville, Boston, and various moving vehicles home for the past eight years, have grown individually and as a unit, yet continue to find musical fulfillment in their collaboration. They now call Nashville, Tennessee their home base.
Initially brought together by a mutual love of American folk music, their sound has expanded to include country, Americana, Indie and Experimental influences, allowing them to move more freely beyond genre boundaries with their songwriting while still emanating a deep understanding of Old-Time and Bluegrass music. Ever inspired by the enduring spirit of traditional Appalachian mountain music, their songwriting comes across as simple, honest, and fresh to the ears. The listener can expect the polished technique of conservatory training, in tandem with the grit, drive, and soul of musicians like Roscoe Holcomb or Ola Belle Reed.
Learn more at https://goldenshoals.com
Nicholas Edward Williams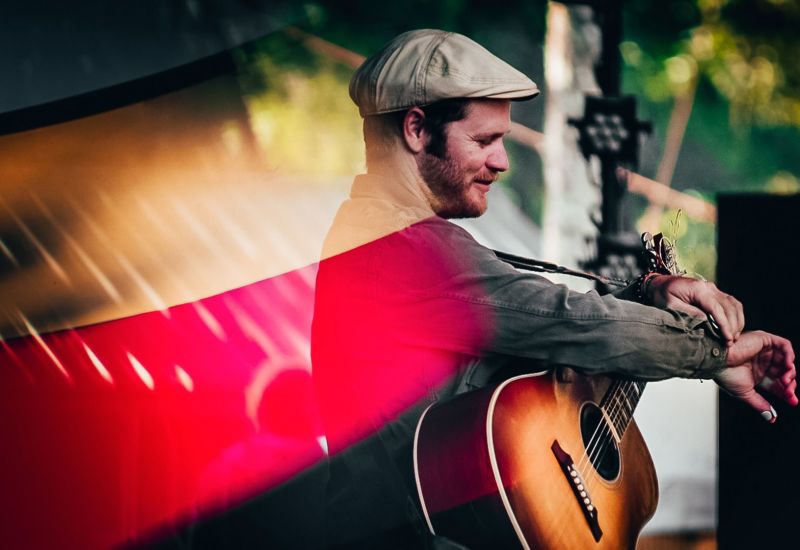 More than ever before, a wealth of people are writing songs and playing the acoustic guitar. So much so, that it can be perceived as a tired idea. But every once in awhile, there are artists that come into the fold who are living the unique music they create. Such is the case with Seattle-born fingerpicking stomp box rover, Nicholas Edward Williams.
Williams was injected with a bohemian lifestyle during a nomadic childhood. By the time he was twelve years of age, his family of four had already moved across four states and nearly ten houses from the west to the east coast. He had no idea that he was being unconsciously groomed to live the Kerouac condition one day; destined to ramble, tell stories of nature, moral ground, and singing about the great people and the multiple levels of the human experience in travel.
"My Grandparents took my sister and I from California to Hershey, PA and back a few times through the summer, and we took different routes each time to see various landmarks and plenty of gravestones of people I'd never met. Needless to say, I the desire to move around is in my blood."
Williams began living a life on the road full-time in 2012 to pursue his music. First in a Honda Element, and later a self-converted Sprinter Van, carrying everything he owned inside a 20 foot vessel with his wife for three years. The simplistic lifestyle of spending ample amounts of time in nature and meeting various characters enabled Williams to focus his writing on the evolving self and observations of his surroundings, as opposed to the over-saturated topic of love and heartbreak that have dominated airwaves for decades.
"For me, there is an unrivaled freedom in allowing life to unfold in front of you, rather than trying to grab life by the horns so you can feel like you're in control. There are hardships of course on the road, but nothing that isn't already a part of the process if you're a career musician. You just have to adjust accordingly if you want longevity."
The sound that you hear from Williams now isn't exactly the same as it used to be. The bones were there, though the style he was destined for has only been recently discovered.
From 2007 to 2018, Williams performed under the folk-soul moniker "Whetherman". During those years, he independently released eight full-length albums while continuously touring across the US, as well as throughout the UK and Western Europe. Williams was also afforded opportunities to opened for acclaimed acts such as Taj Mahal and The Wood Brothers. He owes his success to being exposed to roots and string music early on, forever shaping his career.
"I essentially 'grew up' as a musician at a very special place called The Spirit of Suwannee Music Park in Live Oak, FL. I had the pleasure of performing at roots music festivals there since 2010, and that's where I was first exposed to Bluegrass, Old Time and Traditional Folk Music."
This opened his eyes to a whole new world of possibilities for the direction of his music, though it wouldn't be fully realized until many years later.
By mid 2017, Williams had hit a wall in his personal life and musical career, after nearly six years without a reasonable break. He decided to cancel two months of tour, and moved to Central America for seven months, by far the longest step back since launching the project. His goal was to reframe his mentality, and find a spark. This led to an evolution in musical style, dropping the "Whetherman" moniker and a desire to set forth under his full name starting in 2019.
With a fresh thirst for learning fingerpicking techniques, Williams dove in depth to school himself in the history of American music, from Appalachian folk, country blues, Piedmont Blues, and deep rooted Mississippi Delta blues from the likes of Doc Watson, Mississippi John Hurt and Elizabeth Cotten. His affinity for songwriting also grew and matured from an unfeigned love for storytellers like John Prine, Paul Simon and Jim Croce.
"I've become a student again. I'm absolutely fascinated with tracing American music back to it's immigrant roots, and how these styles have woven the fabric of roots music as we know it today."
The troubadour tells stories of the silent, simple perils of the average Joe. He plays on the cliche rhythms of married life, the age of convenience, the footprint of our generation, paying homage to his musical heroes, imagery of men drinking to the follies of America, and good old-fashioned murder ballads.
Williams has his own brand of satire, simple honesty, and vivid imagery that translates into energetic live shows, harnessing rhythmic fingerpicking, soaring vocals, rolling harmonica, heart-thumping stomp box and charismatic whistling. All of which is backed with engaging descriptions and infectious personality between songs.
Learn more at https://nicholasedwardwilliams.com