Momma Molasses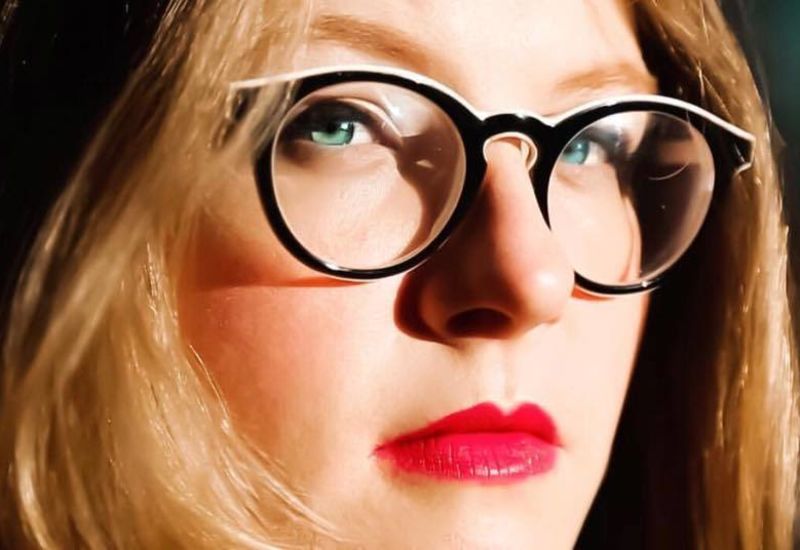 Currently based in Bristol, VA/ TN, and originally from the Pines of North Carolina, (just south of Piedmont in Carthage, NC) Momma Molasses' music is soul stirringly resonate, and smothered in good old fashioned folk sentiment; blending Americana, Old-Time, Alt-Country, PiedmontBlues, Swing, Appalachian, and Bluegrass music into a uniquely timeless sound. Harnessing her rolling contralto voice which scales over homespun finger-picked guitar, her sound is warm, rich, and passionate, with songs that embrace, and captivate listeners.
Momma Molasses is the musical project of singer-songwriter Ellen "Ella" Patrick. Growing up with a deep love of music, Patrick began playing stringed instruments at an early age while singing gospel music in church and learning folk ballads from her parent's dusty late 60's record collection. She spent most of her childhood summers in a Swamp south of her home in Moore County, where she began playing for friends around the campfire, or sneaking out in canoes after dark to sing by herself to the moon. While in college at Warren Wilson, just outside of Asheville, NC Patrick became greatly influenced by Appalachian folk music and took classes in old-time, murder ballad singing, and bluegrass music.
Patrick has since then decided to cook up some songs of her own, with a recipe consisting of equal parts Southern Appalachia, 1940's Country Swing, and 1960's folk revival. With her sweetly stirring voice, Momma Molasses has been likened by listeners to female greats such as; Patsy Cline, "Mother" Maybelle Carter, early (pre-rock n' roll) Janis Joplin. Now with two years of touring under her belt, and a self-released EP, Momma Molasses recently released "Anthems from a Broken Heart" Chronicling the process of falling "out of love" and into self-respect, a collection fit for those broken by past relationships, aiming to bring a sense of power, self-worth, and clarity from the knowledge that loneliness, heartbreak, and hope all walk hand in hand.
Learn more at https://mommamolassesmusic.com
Michael C. Parris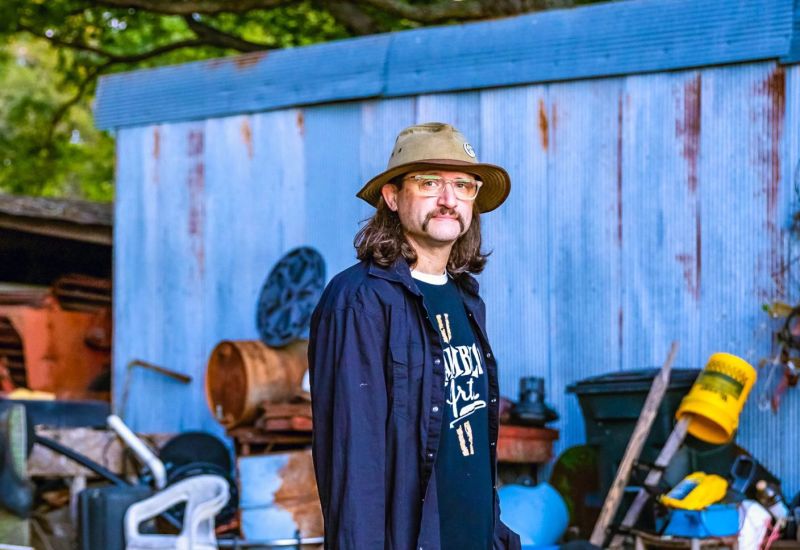 Singer-songwriter Michael C. Parris is from Millboro, N.C., most famous, perhaps, for where Daner Johnson taught Charlie Poole to play banjo. Michael's grandfather, Red Parris, used to play with Daner in the late '30s. Songs by Johnny Cash, Marty Robbins, Emmylou Harris, John Prine and Waylon Jennings were fixtures in his young life, and you can feel their influence in Michael's music. Michael grew up in Randolph County, passing the time by hunting rabbit, priming tobacco, working in chicken houses, milking cows, playing basketball, listening to country music and running wild with his cousins. Later, he attended UNC-Greensboro and, in 2002, after joining the Peace Corps, he began writing songs while serving in Jamaica.
When Covid hit, Michael started posting his songs on social media, and, as fate would have it, wound up writing songs with Will Kimbrough, a Nashville-based singer-songwriter, multi-instrumentalist and producer who became a mentor and a friend, helping Michael polish his skills. Will suggested that Michael attend the Mercyland Songwriting Retreat in Hot Springs N.C., where Michael met Phil Madeira and Cindy Morgan. After one listen to "3-Legged Dog Named Bo," Cindy suggested Michael do a solo project, and the seed was planted.
One fine day in 2021, Michael got his big break when Todd Snider asked him to open for him in Charleston, S.C. Soon after Will Kayuk agreed to fund and produce Michael's solo project, assembling an amazing group of Nashville musicians known as The 9 Finger Chicken String Band that included Will Kimbrough, Chris Donahue, Benjamin Bynum, Court Clement, Steve Brewster and Andy Leftwich. The album "HoneyBee" blends roots music styles, including country, bluegrass, roots-rock and folk with simple lyrics and beautiful imagery, harkening back to Michael's Randolph County beginnings.
Learn more at https://michaelcparris.com/home
Rex McGee / Spencer Aubrey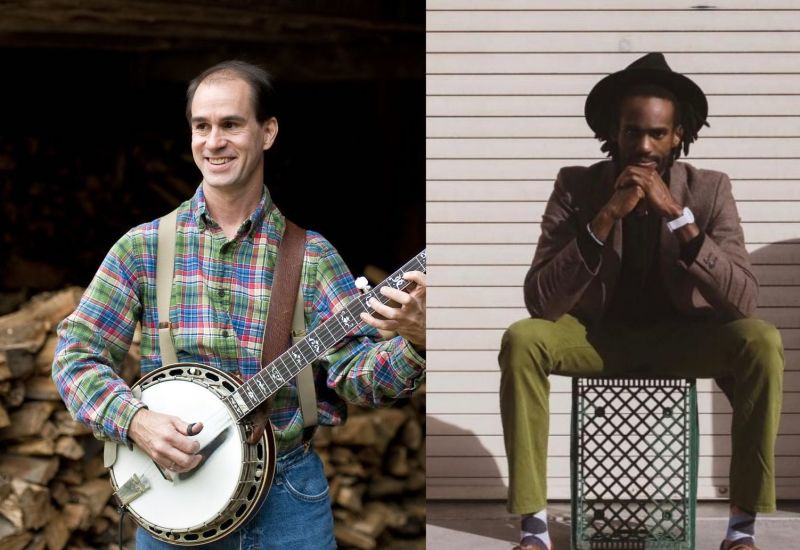 Born in Winston-Salem, NC and raised on a family farm near Sauratown Mountain, Rex McGee had early formal training on the piano and fiddle. He learned to play from his father Will, a left-handed fiddler who learned from his father on a fiddle made out of a gourd. Rex performs across several musical genres: rock with Celtic stars Brynmor, traditional and original folk tunes with contra dance group Footloose, and jazz/folk with vocalist Martha Bassett. He is known by 3-finger style banjo players all over the world as a vanguard innovator on an instrument of humble origins.