Minton Sparks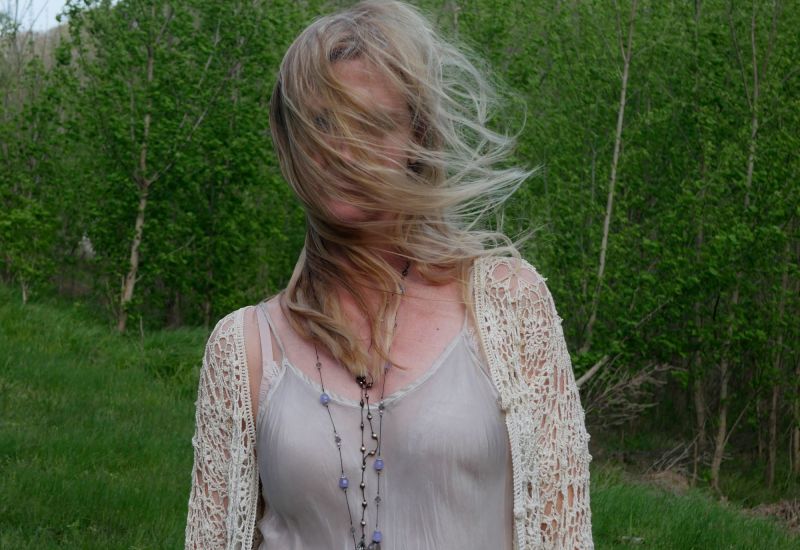 A decorated poet, playwright and author, Minton has been invited to prestigious events like the Geraldine R. Dodge Poetry Festival and Berry College's Southern Women Writer's Conference (alongside Maya Angelou and Kaye Gibbons). She has performed in the American Songbook Series at the Lincoln Center, made her debut at the Grand Ole Opry, appeared at the venerable Old Towne School of Folk Music, and served as teller-in-residence at the Jonesborough National Storytelling Festival.
Minton's been featured on NPR's All Things Considered, BBC's Bob Harris Show, and WoodSong's Old-Time Radio. She's also shared the stage with heavyweights like Ben Folds, Rodney Crowell, John Prine, Nanci Griffith, Punch Brothers and, most recently, The Indigo Girls.
Learn more at https://mintonsparks.com
Evie Ladin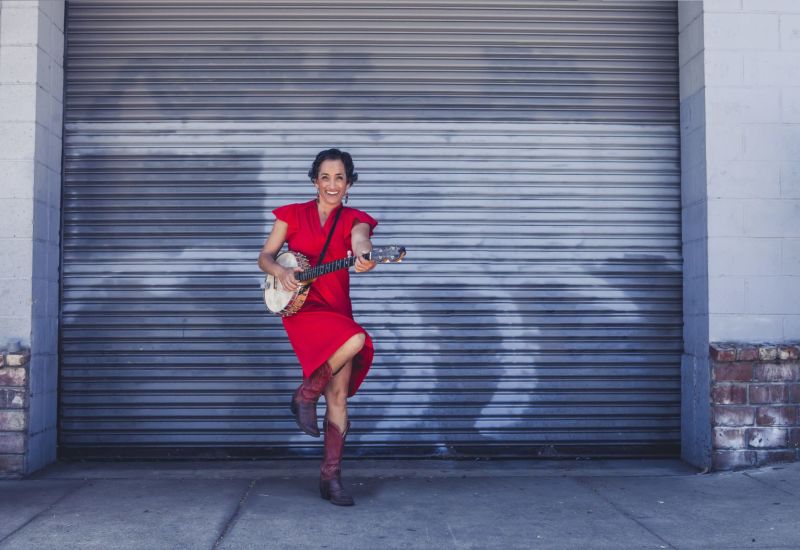 Banjo player, singer, songwriter, percussive-dancer, choreographer and square-dance caller, Evie has always been surrounded by music – credit to her upbringing as daughter of an international folk dance teacher, and an old-time folk music devotee, she grew up thinking that playing music, dancing, singing with others was what people do. Though entrenched in the traditional cultural arts of Appalachia, her home was in New York City, Baltimore, now Oakland – in cities, not mountains. But tradition bearers came through and played in her living room, with weekends spent at music festivals and house parties. Evie's performances, recordings and teaching reconnect Appalachian music/dance with other African-Diaspora traditions, and have been heard from A Prairie Home Companion to Lincoln Center, Hardly Strictly Bluegrass to Celtic Connections. Evie tours internationally with Keith Terry and her Evie Ladin Band; and has produced numerous albums and instructional DVDs.
Learn more at https://evieladin.com
Farewell Friend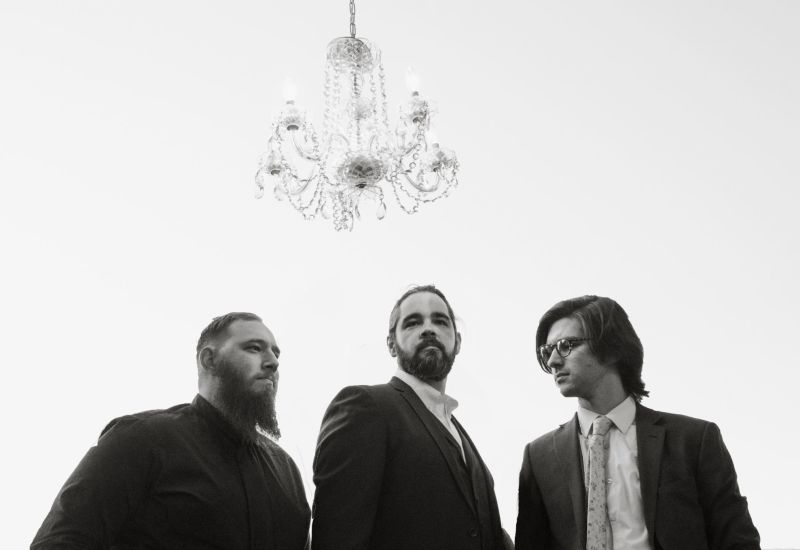 Farewell Friend's music is first and foremost an exploration of poetry, narrative, and storytelling. Their sound is a delicate avalanche of sonic texture - a presentation of recognizable and distorted folk and Americana forms. Farewell Friend is a folk rock band based in Greensboro, North Carolina and is made up of frontman Tom Troyer (guitar, vocals, songwriter, engineer), Mark Byerly (electric guitar, resonator, pedal steel, drums), Evan Campfield (upright bass).
Their latest album "[SAMSON]" is an autobiographical exploration of Troyer's childhood growing up as the son of a small town preacher in rural Indiana, feelings of being an outsider in the South, and the lonely disappointments of his twenties. Examining the political moment of the last 5 years by deploying the stories of Old Testament tragic heroes and the fragmented American masculine identity. The album is cathartic shadow work explored through up front vocals and acoustic instruments while introducing raw electric textures, modern synth, and minimal percussion. If the Samson of the Old Testament is a cautionary tale, this album is a knowing nod at the hazard lights and an echo of the fog horn before the hurricane.
The release of their sophomore album in the Summer of 2019 "Glenwood and Gomorrah," Troyer established himself as producer and audio engineer mixing and mastering the entire album in a small bedroom in his former home in the Glenwood neighborhood. This album is both a question and a prayer for the neighborhood he grew up in, cataloging his personal relationships with neighbors during a time of swift gentrification.
The three part conceptual debut album "Lineage" traverses the generational story of a family whose history is wrought with struggle, challenge, success, and tragedy. The musical territory covered in this project is diverse as an extended family reunion and divergent as the American landscape.
Learn more at https://www.farewellfriendband.com