Nikki Morgan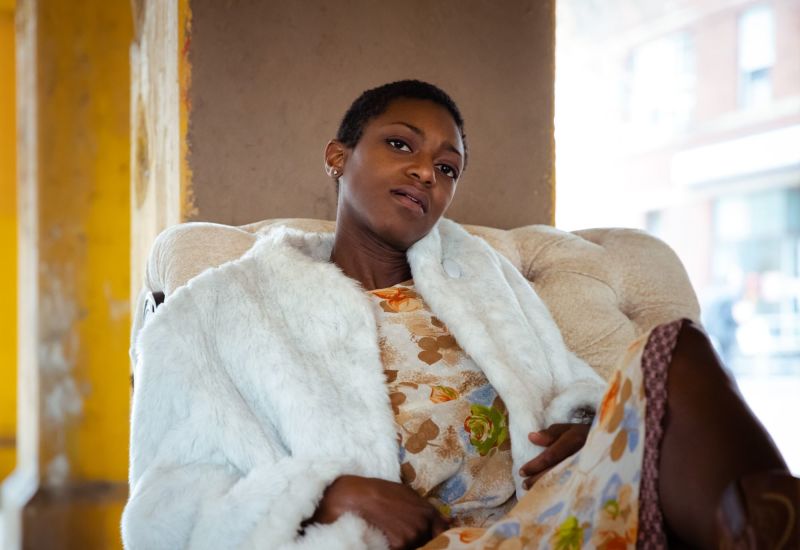 As the daughter of a minister and kin to a lot of church folk Nikki grew up listening to traditional gospel/christian music and spent much of her grade school days involved in school band playing clarinet and oboe. But, despite her early exposure to music, it wasn't until the tender age of 28 when she finally began to start making music of her own.
Nikki was born and raised in North Carolina but Chicago is where she found her first home as a performer and songwriter. Starting out in the open mic scene it didn't take long for her to garner local support and make her way to some great stages around the midwest: opening for acts such as Jaime Wyatt, Caroline Spence, Boo Ray, and Sean Watkins.
She is a former winner of the awarded Uncommon Ground Songwriting competition; she has been voted as a 'Judge's Pick' in the Nashville Rising Song contest, and recently had her single Love.Save.Me make it to the semi-final round of the International Songwriting Competition.
Nikki finds a way to combine captivating melodies and insightful lyrics with a voice full of raw passion. Her music is unapologetic in it efforts to grapple with real life; and yet elegantly embodies the essence of her "Carolina Soul."
Learn more at https://www.facebook.com/nikkimorganmusic
Kelley & The Cowboys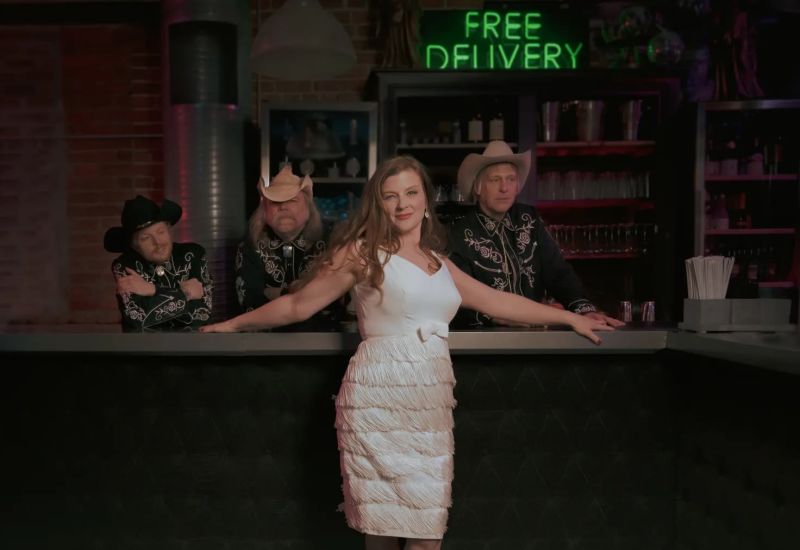 The feeling that hits you when you first hear the singing voice of NC native Kelley Breiding is akin to the sensation of seeing a ghost. There might be shivers up the spine, hair standing up on the back of your neck, and soon the realization that you might be encountering a spirit from another era. Patsy Cline, Loretta Lynn, Wanda Jackson, Dinah Washington, and Memphis Minnie come to mind. A sense of deja vu may wash over you-- you think you've heard this voice before but you can't put your finger on it. Maybe it's just that there aren't many out there making real country music anymore, and certainly not in the tradition of great country female artists of days gone by.
Having also been steeped in the music of Appalachia for over twenty years, she is no stranger to the roots of country music. Kelley is an accomplished, award winning claw-hammer banjo player, a fiddler, guitar player, and bassist and stays busy as a member of the award winning Old-Time stringband, The Crooked Road Ramblers. Kelley has helped pass these traditions on by teaching Old Time fiddle and flat-picking guitar in the Ashe County Junior Appalachian Musicians program since 2017.
Kelley is recognized as a traditional artist by Blue Ridge National Heritage Area and The NC Arts Council Folklife program. She has also performed alongside legendary artists Jimmy C. Newman, Dr. Ralph Stanley, The Marshall Tucker Band, Peter Rowan, Jim Lauderdale, Dale Watson, Rose Sinclair, and Donna the Buffalo. She has also performed at prestigious venues such as The National Folk Festival, The Kennedy Center, The Festival of American Fiddle tunes, The Richmond Folk Festival, Bristol Rhythm and Roots Festival, Nimble Fingers Festival, The Northern Lights Festival, The Grassroots festival of music and dance, The Blue Heron Festival, Shakori Hills Festival, The Moniaive Bluegrass Festival, The Linlithgow Folk Festival, Bele Chere, and more.
Learn more at https://kelleyandthecowboys.com
Sarah Kate Morgan at Tanglewood Park – Clemmons, NC (FREE) at 5 PM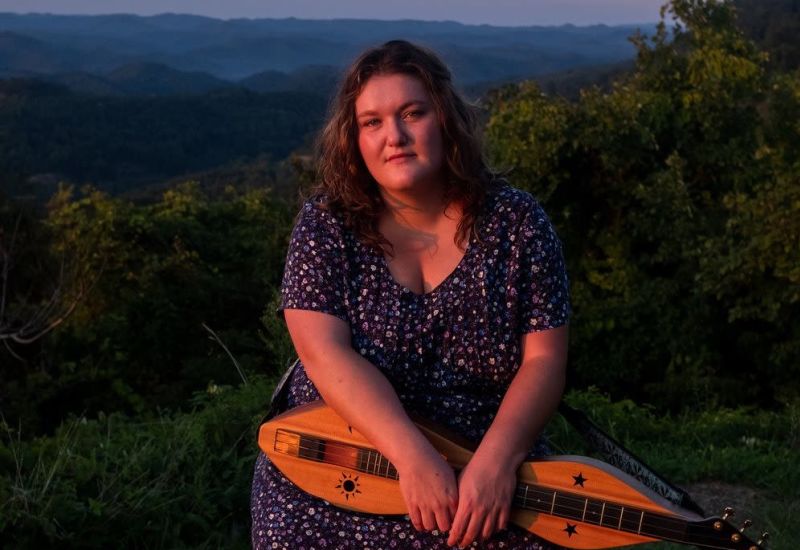 Born of Appalachian soil in Sharps Chapel, Tennessee, Sarah Kate Morgan sings, plays, and writes like she's been in these hills since the dawn of time. She's had plenty of varied influences, beginning with hearing a classical music CD belonging to her family and going on to discover old time music through a dulcimer built by her grandfather. She began playing dulcimer at age 7.
This proved to be a pivotal moment. At 18 years old, Sarah Kate placed 1st at the 2012 National Mountain Dulcimer Championships in Winfield, Kansas. She's gone on to build a unique personal style which honors mountain dulcimer giants such as Jean Ritchie while working across genres to build something new. Her dexterous approach to the instrument is one that only masterful artists can bring to the table; much like Bruce Molsky and the fiddle, having been a dedicated student of the dulcimer's complexities Morgan is able to distill them into a beautifully polished package.
Well-known and widely respected as one of the leading experts of the mountain dulcimer, Sarah Kate is also a first-rate singer and songwriter. Her earthy and poetic lyrics embrace the highs and lows of southern Appalachian life while her voice does the same – moving between alto and soprano parts with ease. Her crystal-clear but rootsy vocal style combines the best of country, old time, bluegrass, and gospel influences who, like Morgan, foreground their cultural roots. All of this goes hand in hand to create a musical experience akin to a sonic baptism.
None of this is lost on the giants of roots music. Sarah Kate has performed and/or recorded with artists like Tyler Childers, Alice Gerrard, and Erynn Marshall & Carl Jones. In addition to her musical prowess, Sarah Kate is an accomplished scholar who graduated from Morehead State University with degrees in Traditional Music, Appalachian Studies, and Arts Administration.
Currently based in Hindman, Kentucky, she practices, cultivates, teaches, and preserves Appalachian folk traditions in her role as the Hindman Settlement School's Traditional Arts Education Director. Whether calling square dances, playing the mountain dulcimer, or making music and creating art with Appalachian youth, Sarah Kate Morgan's work centers on a lived belief that art and tradition are living, breathing tools that foster hope, build community, and create change.
Learn more at https://www.sarahkatemorgan.com