Danielle Howle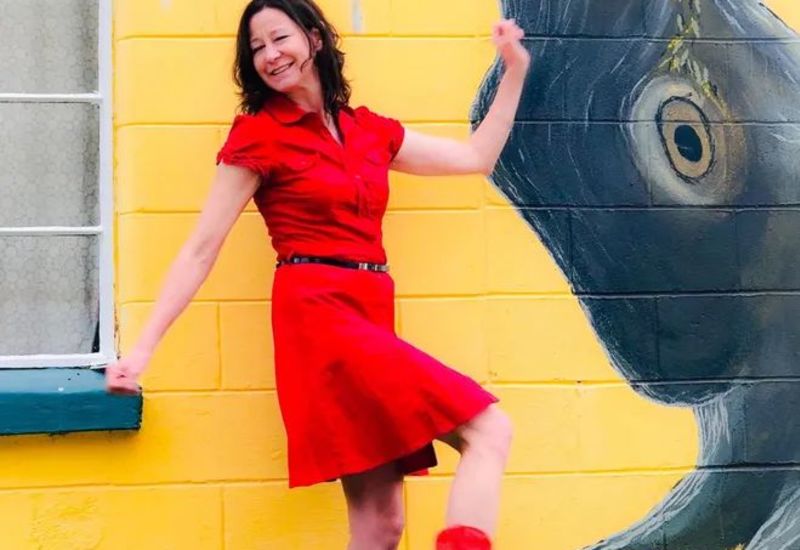 True connection can only come about through pure, honest expression. It comes from knowing how to find a truth within, and having the courage to unabashedly share it. As an artist-poet, Danielle Howle is a natural storyteller through song. She makes the biggest impact by sharing simple truths. Her music comes from a place of self-awareness, and is on a perpetual journey of self-discovery. She balances powerful style with conversational lyrics, sharing her honest experience of life.
Known for captivating audiences with her stunning vocal ability, contagious energy, and incredible songwriting skills, Danielle's music ranges from country-swamp-blues to jazz to Americana with clear jazz, country, southern rock, indie, and folk influences.
The South-Carolinian songbird has been compared to Flannery O'Connor, Patsy Cline, and Nina Simone. The New York Times calls her "an extraordinary mind, a southern storyteller with a gorgeous sense of melody that should be pouring out of stereos everywhere," and Newsweek said, "Howle sounds as soothing as Karen Carpenter, as graceful as k.d.lang and as Saturday-night worn as Patsy Cline."
Danielle is an effortless and deeply compelling performer with an astounding command of music: her intelligent writing deftly scales anything from ballads to pop to heavy soul, while combining introspective lyrics that galvanize mass appeal.
Danielle has opened for myriad legendary acts, including Bob Dylan, Bonnie Raitt, Sam Bush, The Avett Brothers, Fugazi, and Elliot Smith, and the broad scape of her artistic supporters speaks to her ability to entertain a crowd and engage music enthusiasts.
Through her twenty-five year career, Danielle has demonstrated prowess at every turn–from the early band days, to the later eclectic acoustic and electronic years, and everything in between. She's not only a seasoned recording and touring artist, she's also turned her hand to successful production, soundtrack collaborations, and a variety of commercial music work. It's safe to say, Danielle has an incredibly diverse skill-set, with one constant being the beloved guitar she shares her stages with.
In March 2021, Danielle released "Something Better Now," a stirring single produced by long-time friend and collaborator Mark Bryan, of Hootie and the Blowfish. The accompanying video, produced by Wes Pellerin, is an utterly compelling work of art. The release preceded Danielle's hugely successful Kickstarter campaign that saw 200 friends and fans come together to raise over $18,000 for the production and promotion of Danielle's upcoming, and much-anticipated, 16th album.
Learn more at https://www.daniellehowle.com
Jay Byrd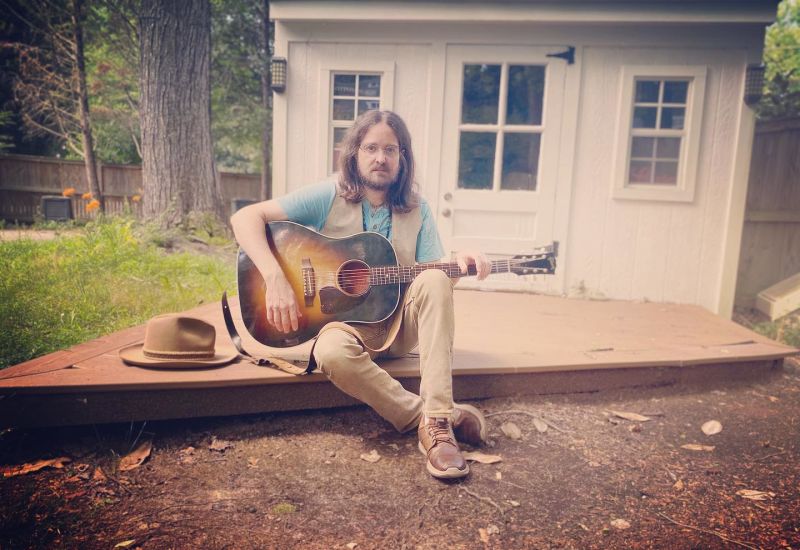 Jason (Jay) Byrd has been a professional guitarist, singer, and songwriter since his late teens. In his early twenties, he co-founded the blues-rock trio The Groov with Kerry Brooks, and in 1996 joined the then-Grateful Dead cover band Wavy Train. Byrd's original songs and guitar work helped Wavy Train to forge a sound that combined pop-oriented melodies with extended improvisation. After moving to the Washington, DC area in 2001, Jason began crafting songs with a decidedly Americana bent. An award-winning songwriter (NewSong, Mid-Atlantic Songwriting Contest, Bernard-Ebb Finalist), Jason continues to write and perform original roots-influenced music. Jay's new album, At Home Again, is set for release in 2022. His previous band, South Rail, has released three EPs, a self-titled debut in 2012, "Stars" (2014), produced by Don Was, and most recently, "Take The Wheel" (2018).
Throughout the years with Wavy Train, South Rail and as a solo artist, Jay has opened for Little Feat, Chely Wright, Cary Morin, Don Dixon & Marti Jones, Kevin Gordon, Caroline Rose, Yarn, etc. and has shared stages with String Cheese Incident, Tom Constanten, Col. Bruce Hampton, Ratdog and Steve Winwood, among many others.
Learn more at http://www.jaybyrdmusic.com/home