Badi Assad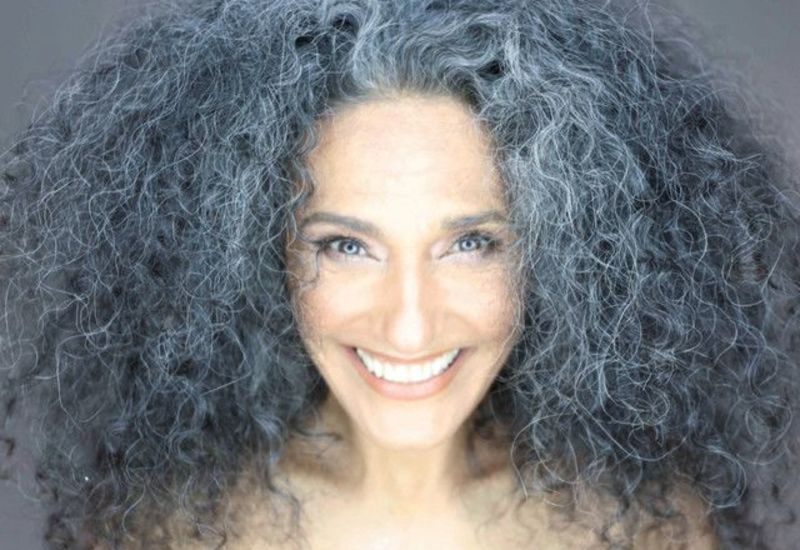 Virtuous guitarist, singer, vocal juggler and songwriter, Badi Assad has emerged as one of the most versatile artists of her generation. With 18 albums released worldwide and over 40 countries visited, her 2006 CD Wonderland was selected among the top 100 by the prestigious BBC London and was also included in the top 30 on Amazon.com. Embraced by labels such as Verve (Universal) and eDGe Music (Deutsche Grammophon), she has performed at numerous international shows over the past two decades, including groundbreaking collaborations with Bobby McFerrin, Yo-Yo-Ma and David Broza, among others.
Badi has also performed at some of the most prestigious international festivals, including North Sea Jazz (NE), Jarazum Jazz (KOR) and at theaters such as L'Opera de Paris (FR), Palais de Beaux-Arts (BE) and Metropolitan Museum of Art in New York (USA.)
Some of her songs reached the Top 10 in Europe: her hit song Waves was featured on the soundtrack of It Runs in the Family, with Michael and Kirk Douglas. In 2004, with the release of Three Guitars, she toured the world with guitar legends Larry Coryell and John Abercrombie. In 2005 she joined her brothers, parents and nephews for the live recording of A Brazilian Songbook and DVD Um Momento de Amor, by the Belgian label GHA.
In 2006, she started a new project with her brothers, the famous Duo Assad, masters of classical guitar. In 2007 Sofia, her first child, was born and Badi took a break. Still under the effects of motherhood, she was responsible for the soundtrack of the children's play Convocadores de Estrelas, by the group Seres de Luz, lent his voice to Barulhinho Ruim, theme song for the character Bel, created especially for the re-release of Vila Sésamo, on TV Cultura ( BR) and with Naná Vasconcelos composed the soundtrack for the documentary Children of the Amazon, by filmmaker Denise Zmekhol.
In 2010 Badi released, through Biscoito Fino, the DVD Badi Assad, celebrating the first 20 years of her career. In the same period, Badi was invited to be the protagonist of the contemporary opera Ópera das Pedras, in São Paulo, directed by Denise Milan and the American Lee Breuer (Mabou Mines).
In July 2011, the Assad Festival was created to honor the family's work as ambassadors of Brazilian music around the world.
The following year, she released Between Love and Luck, her first independent album for her own label, for which she received the award for Best Composer of the Year (APCA). Her song Pega no Coco won First Place for Best Song in World Music at the USA International Songwriting Competition.
In July of that same year, Badi with voice, guitar and kalimba, presented live the entire repertoire of his CD Verde for the Companhia de Dança Baiana do Teatro Municipal (BTCA), at the Venice Biennale, Italy. Rolling Stone magazine selected her among the 70 best masters in the history of Brazilian guitar and guitar.
In January 2014, she was hired by the Guitar Festival Marathon in New York to compose the soundtrack for the screening of the silent Chinese film The Goddess (1934).
Invited to also act in the role of Festival curator, Badi not only performed her composition live at New York's Merkin Hall, but also received a New York Times spotlight as Best Night of the Festival. Cantos de Casa, her first CD dedicated to children, won the Cata-Vento Trophy for Best CD of the Year. In 2015, Badi was invited to work with the Chicago-based organization GATC (Genesis at the Crossroads), which is primarily focused on building world peace. With them Badi integrates, as a guitaristand vocalist, the multicultural group Saffron Caravan, alongside Moroccan vocalist Aaron Besoussan, Israeli-Arab lute virtuoso Haytham Safia and Venezuelan percussionist Javier Saumme. In addition, she serves as a speaker at GTCA's roundtables on arts and conflict transformation, as well as being responsible for the music program for the Genesis Academy Summer Institute, a leadership training and peace building educational program for international youth from areas of conflict.
In 2018, she released her first book, Around the World in 80 Artists (Pólen Livros), with a show of the same name. It was also this year that Badi was invited to join the Stringshot project, recording with legendary blues guitarist Roy Rogers and virtuoso harpist and violinist Carlos Reyes.
The film, BADI, directed by Edu Felistoque, was named Best Film by The FestCine Maracanaú in Fortaleza, had its international premiere at Summer Brazil Summer 2018 in New York and in December won as Best Documentary at LABAFF (Los Angeles Brazilian Film Festival.) In June 2020 it was selected to participate in the prestigious 'Festival du Cinéma de Paris' (2020.)
Learn more at https://en.badiassad.com/blog
Annie Stokes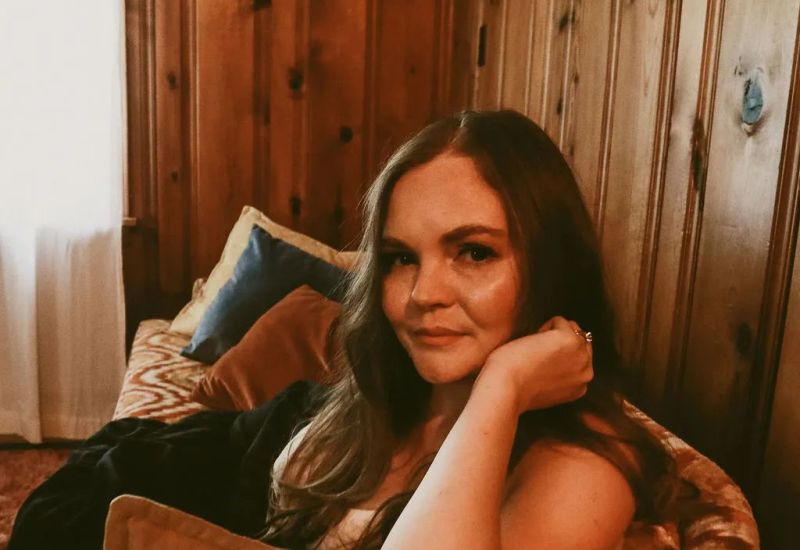 Annie Stokes is a dark Americana songstress and folk lyricist from the foot hills of the Blue Ridge Mountains in northern Virginia. Raised on musical theater and her mom's oldies, she began writing poetry and short stories at a young age. When she picked up a guitar at age 20, everything clicked and she fulfilled her destiny of becoming an emotional millennial troubadour. She began her career by playing open mics, street festivals, and wineries around her native Virginia, slowly graduating to festivals, night clubs, and regional tours across the East Coast. "I like a hook, and I like a song that dredges up specific memories and feelings, rather than generic rushes of serotonin," she says of her songwriting style. "From the beginning, I would get inspired by snippets of conversations I would hear, or certain smells, or little moments." Her songwriting catalogue reflects this embrasure of the niche/relatable: some songs are inspired by deep-dives into Wikipedia pages about missing people, and others are inspired by the short and shrouded lives of the Romanov princesses (who doesn't love a late-night journey into historical mysteries?).
She's released an EP and two albums, the latter of which focuses on environmental justice. Having been an activist and intersectional feminist for all of her adult life, it only made sense to weave those parts of her world into her music in a way that was graceful and genuine. In 2019, Annie took a break from touring to reform her band and hone her sound. Her fourth album, "The One That Gets Away", came out on March 19, 2021. Debut singles "Real Good" and "The One That Gets Away" were released to criticalacclaim in December and January. The album itself is a reflection on gender dynamics, environmentalism, burnout culture, and living with your past -- all told through the prism of a millennial on the threshold between youth and family life.
When she's not writing or performing, Annie has a baby girl, four cats, a deep appreciation for sparkling wine, and a love of the Appalachians. She and her husband recently purchased a minivan, but are probably still cool.
Learn more at https://anniestokesmusic.com
Hiroya Tsukamoto
Hiroya is a one-of-a-kind composer, guitarist and singer-songwriter from Kyoto, Japan. He began playing the five-string banjo when he was thirteen, and took up the guitar shortly after.
In 2000, Hiroya received a scholarship to Berklee College of Music and came to the United States. He formed his own group in Boston "INTEROCEANICO (inter-oceanic)" which consists of unique musicians from different continents including Latin Grammy Colombian singer Marta Gomez. The group released three acclaimed records ("The Other Side of the World", "Confluencia" and "Where the River Shines"). Hiroya has released three solo albums ("Solo", "Heartland" and "Places").
Hiroya has been leading concerts internationally including several appearances at Blue Note(NYC), United Nations and Japanese National Television(NHK). In 2018, Hiroya won 2nd place in International Finger Style Guitar Championship.
Learn more at https://hiroyatsukamoto.com