Rissi Palmer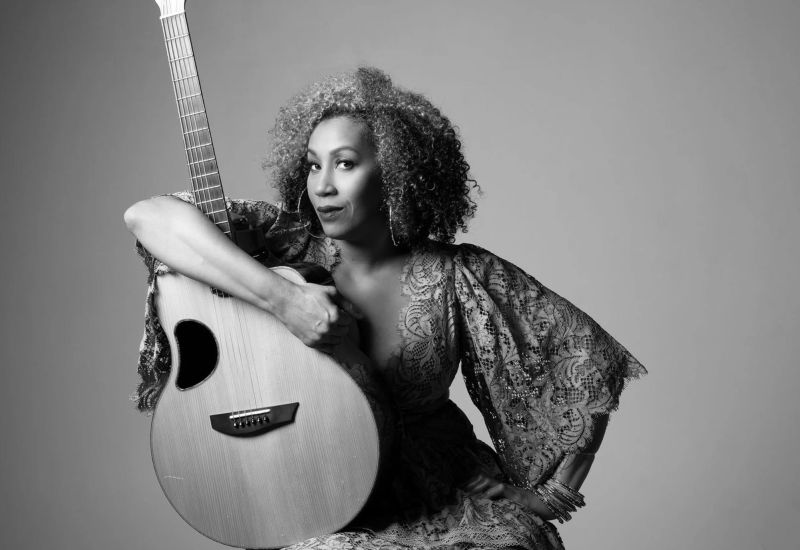 Rissi Palmer's gift lies in reaching across all musical boundaries. While she made her mark in Country Music, she is equally at home in R&B music, bringing the entire spectrum of popular music to bear on music she calls "Southern Soul."
The daughter of Georgia natives, Rissi was born near Pittsburgh, PA and spent her adolescent years in St. Louis, Missouri. Raised in a musical family that loved both country and R&B, Rissi was a part of a singing and dancing troupe sponsored by a local television station at age 16, and by the time she was 19 years old, she had already been offered her first publishing and label deal.
In 2007, she released her debut album Rissi Palmer, charting singles, "Country Girl," "Hold On To Me," and "No Air." Since then, Rissi has independently released a Christmas single, her first children's album, Best Day Ever and an EP titled The Back Porch Sessions. Her most recent album, Revival, was released in 2019 and has been critically hailed as her most personal and uplifting work to date.
A few highlights throughout her musical career include performances at The White House, New York's Lincoln Center and multiple appearances on the Grand Ole Opry. She has toured extensively across the country, sharing stages with Taylor Swift, The Eagles, Chris Young, Charley Crockett and many more. Rissi has also made numerous national appearances on Oprah & Friends, CMT Insider, CNN, CBS This Morning, GMA, Entertainment Tonight, and FOX Soul's "The Book of Sean and has been featured in Associated Press, Ebony, Essence, Huffington Post, New York Times, Newsweek, NPR's "All Things Considered," PEOPLE,Rolling Stone,The Wall Street Journal and Washington Post, to name a few.
As a passionate voice for country artists of color and those who have been marginalized in mainstream country music, Rissi launched her own radio show Color Me Country with Rissi Palmer on Apple Music Country. Since making its debut in August 2020, listeners have been treated to in-depth and riveting, often funny, yet very necessary conversations with Brittney Spencer, Cam, Chapel Hart, Crystal Shawanda, Maren Morris, Miko Marks The War and Treaty, Darius Rucker and Mickey Guyton and author/journalist Andrea Williams.Fans can tune-in live to Color Me Country with Rissi Palmer every other Sunday on Apple Music Country at 4pP/7pE.
Learn more at https://rissipalmermusic.com/home
Sarah McQuaid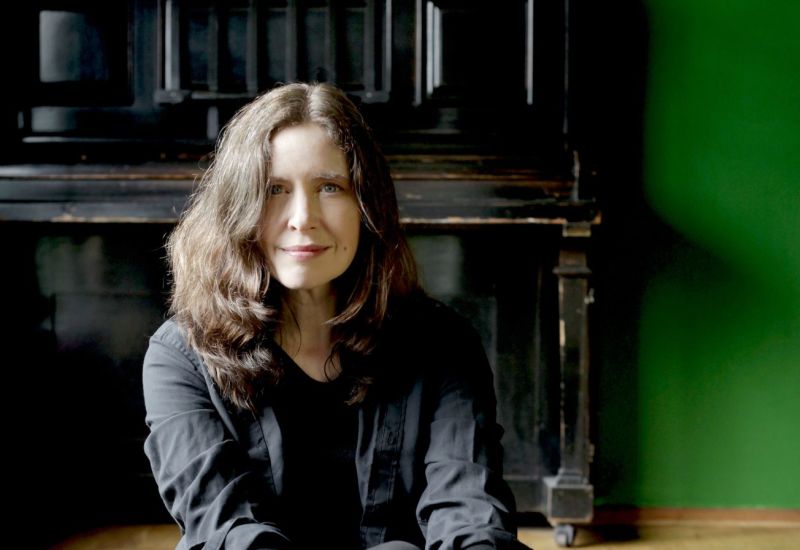 Sarah McQuaid's lush, chocolatey voice combines with her engaging personality, "subtle mastery onstage" (Huffington Post) and "brilliant musicianship" (fRoots) on acoustic and electric guitars, piano and (occasionally) drum to create a truly immersive experience.
Born in Spain, raised in Chicago, holding dual Irish and American citizenship and now settled in rural England, she brings the eclecticism of her background to her "captivating, unorthodox songwriting" (PopMatters) and choice of material, spanning genres and defying categorisation.
All this is abundantly demonstrated by her new live album and video series The St Buryan Sessions — but needs to be savoured in person to be fully appreciated.
Born in Spain (to a Spanish father and an American mother) and raised in Chicago, Sarah was taught piano and guitar at an early age by her folksinging mother, and remembers being inspired by meeting her distant cousin, well-known singer/songwriter/storyteller Gamble Rogers, at her grandmother's house in Indiana.
From the age of twelve she was embarking on tours of the US and Canada with the Chicago Children's Choir, and at eighteen she went to France for a year to study philosophy at the University of Strasbourg.
In the mid-1990s Sarah found her way to Ireland, where her authorship of The Irish DADGAD Guitar Book (published in 1995, still in print and selling worldwide via Novello & Co./Music Sales Inc./Hal Leonard) led to an invitation to write a weekly folk music column for the Evening Herald.
Her brief soon expanded to include album and gig reviews, while Hot Press also enlisted her as a reviewer, regular columnist and writer of longer interview/profile pieces on artists from Alison Krauss to Jah Wobble, Stereophonics and Bentley Rhythm Ace amongst others.
In 2007, she switched roles from interviewer to interviewee, re-releasing her 1997 debut album When Two Lovers Meet and launching her first solo tour with a memorable appearance on Irish national television as musical guest on John Kelly's Friday night RTÉ One arts TV programme The View (a video of which can still be watched via Sarah's YouTube channel).
The same year saw her moving to rural West Cornwall, England, and in 2008 she released her second album, I Won't Go Home 'Til Morning. In contrast to the first album's focus on Irish traditional songs and instrumentals, the follow-up was a celebration of old-time Appalachian folk, with Sarah's arrangements punctuated by her own compositions and a cover of Bobbie Gentry's classic "Ode to Billie Joe." The two albums were re-released as a double-CD set in North America in 2010 and immediately went to No. 1 on both the album and artist Folk-DJ chart.
Not long after her arrival in Cornwall, Sarah struck up a friendship with a fellow mum outside the gates of her children's school. That fellow mum turned out to be Zoë Pollock, writer and performer of 1991 UK Top 5 hit single "Sunshine On A Rainy Day," and the pair soon found themselves co-writing songs for an album released in 2008 under the band name Mama. Entitled Crow Coyote Buffalo, it was lauded by MOJO's Colin Irwin as "a pleasingly maverick mix," by Siobhán Long in The Irish Times as "Janis Joplin's freewheeling spirit crossed with Joni Mitchell's lyrical density" and by Spiral Earth's Iain Hazlewood as "Two pagan goddesses channelling the ghost of Jim Morrison."
The collaboration with Zoë proved to be a turning point in Sarah's career – not only because it prompted her to start thinking of herself primarily as a songwriter (rather than a folksinger who happened to write an occasional song), but also because it introduced her to Martin Stansbury, a longtime collaborator and former bandmate of Zoë's who produced and engineered the Mama album, then became Sarah's manager and sound engineer, accompanying her on all her tours worldwide since 2009.Like its predecessors, Sarah's third album The Plum Tree And The Rose (Waterbug, 2012) was recorded in Trevor Hutchinson's Dublin studio and produced by Gerry O'Beirne, but it represented a departure from her previous work in that nine of its thirteen tracks were originals. Also featured were medieval and Elizabethan numbers and a cover of John Martyn's "Solid Air". The album made it to No. 3 on the Folk-DJ chart, No. 5 on the Euro Americana Chart and No. 6 on the Roots Music Report Folk Top 50.To record her fourth album Walking Into White (Waterbug, 2015), Sarah travelled from her adopted home in Cornwall, England, to the small town of Cornwall, New York, USA, in order to work with co-producers Jeremy Backofen and Sarah's cousin Adam Pierce (Swirlies, Mice Parade). On its release, Walking Into White was selected as Album of the Month by FolkWords, which went on to nominate it for both Best Album from a Female Artist and Album of the Year.In April 2017, Sarah was presented with a Lifetime Achievement Award by the Ards International Guitar Festival in Newtownards, Northern Ireland (previous recipients include legendary guitarists Davey Graham, John Renbourn, John Martyn, Martin Simpson, Pierre Bensusan and Martin Carthy) in recognition of her innovative use of the DADGAD tuning and her authorship of the aforementioned Irish DADGAD Guitar Book. She regularly presents workshops on the DADGAD tuning (as well as on songwriting, tour booking and more) at festivals, music schools and venues around the globe, and is working on a follow-up book on DADGAD song accompaniment.Sarah's fifth album If We Dig Any Deeper It Could Get Dangerous (Shovel And A Spade, 2018) was produced by cult guitar great Michael Chapman, memorably described as a "granite-faced 76-year-old Yorkshireman hailed by the likes of Meg Baird, William Tyler and Ryley Walker as the godfather of new cosmic Americana" (The Guardian). With the release of this album, Sarah expanded her battery of instruments to include piano, electric guitar and drum, and it drew critical raves internationally: Dutch music magazine Heaven hailed it as "an early contender for folk album of 2018," the UK's fRoots said it was "a collection to savour" and the USA's PopMatters called it "a gateway into a true innovator's soul."
In 2020, with her spring tour cut short due to the COVID-19 crisis, Sarah mounted a successful crowdfunding campaign to finance the filming and recording of a full-length live concert sans audience in the beautiful medieval church of St Buryan, just over a mile from Sarah's home.
Produced and engineered by the above-mentioned Martin Stansbury, The St Buryan Sessions was released in October 2021 by Sarah's own Shovel And A Spade label on CD and limited-edition blue vinyl double LP. The album made it onto "Best of 2021" lists on three continents and features stunning solo performances by Sarah on acoustic and electric guitars, piano and floor tom drum, her lush, distinctive vocals echoing through the soaring space.
"McQuaid's voice, a fragile, starkly resonant alto, has always been a thing of folk-trad beauty," wrote reviewer Kenny Berkowitz in Acoustic Guitar magazine, "but here, with ambient mics placed around the church's interior, it takes on a new joyfulness and a deeper darkness." Ink 19's Bob Pomeroy called it "a starkly minimalist recording of exceptional beauty", and Folk Radio UK described it as "a wonderful, expressive and intimate live album from a consummate performer."
Learn more at https://sarahmcquaid.com/home
Bruce Piephoff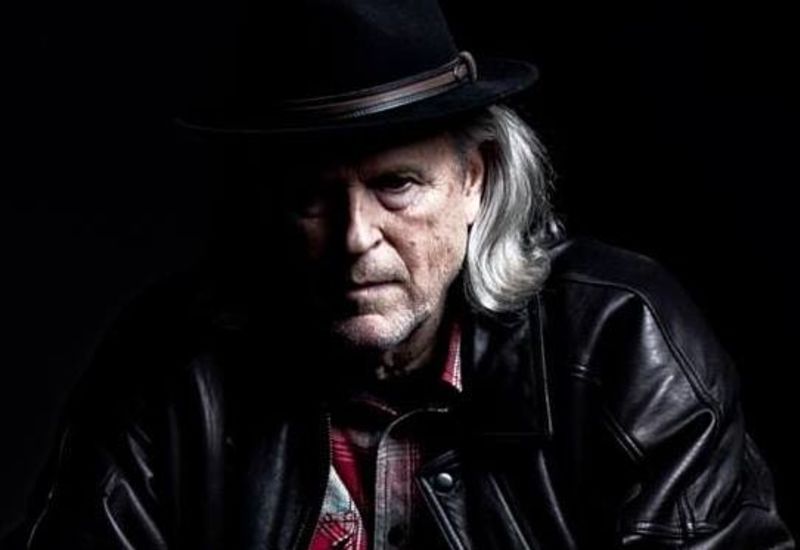 Bruce Piephoff has been writing and performing songs and poetry for over 40 years. Firmly a part of the Appalachian tradition of story-songs and character portraits, it's his versatility that makes his music so fascinating. Easily touching both the shores of folk music and poetry with simple, compelling imagery and subtle depth, Piephoff's unassuming voice, ringing with wit and sincerity, steals the show.
He began in Chapel Hill, NC in the late 60's, while a student at UNC-Chapel Hill, at the age of 19. Searching for a major, he decided on English, and followed a life long love of literature. As a child, Bruce was a dreamer at heart, and loved the classic comic books of that time. These led him to the classics themselves, including Huckleberry Finn, The Count of Monte Cristo, Moby Dick, etc.
After two years, Bruce dropped out of college to pursue music. He was particularly inspired by his dad's collection of Bob Dylan and Woody Guthrie records. His dad also played guitar, harmonica, and sang as a hobby, but Bruce immediately felt this could be his vocation. Bruce traveled nationwide, playing in small cafes and bars. He spent time in New York, Nashville, and Los Angeles, before travelling to Europe and playing in the streets of Amsterdam as a busker. By the age of 27, he had landed back in Durham, NC, working at John Umstead Hospital as a music and recreation therapist, and playing his music on weekends.
From there, Bruce decided to go back to UNC-Greensboro, where he finished his education with a B.A. in English, and a M.F.A. in Creative Writing from the school's acclaimed writing program. He studied poetry with Fred Chappell and Robert Watson before entering the N.C. Arts Council's Visiting Artists Program. This program enabled Bruce to become the Artist-in-Residence in a number of community colleges across NC, including those in Columbus, Brunswick, and Pitt counties. He then went on to residencies in Orlando, FL; Danville, VA; Norfolk, VA; and western NC. Bruce appeared at thousands of performances through this program, at locations such as schools, churches, and festivals, until the program ended in 2001.
Since then, Bruce has returned to working as an independent singer, songwriter, and poet; he has recorded 21 CDs of original material for Flyin' Cloud Records, and performed nationwide on the folk singer/songwriter circuit. He just published his second book of poetry, Fiddlers and Middlers, in 2009. In October, 2011, he released his 21st CD, Still Looking Up At The Stars, produced by Scott Sawyer. Bruce has shared the stage with Steve Forbert, Riders In The Sky, Greg Allman, Chuck Brodsky, Tom Paxton, and others, and has played everywhere from Merlefest to the Kennedy Center in Washington, DC.
Learn more at https://brucepiephoff.net