How to tune in:
You can watch our streaming shows live on The Martha Bassett Show Facebook page. We'll be posting the event link here as the show approaches so you can follow it on Facebook. If you haven't already, please like our page. We go live at 6:50pm on the day of the show so tell your friends, share it, and start that watch party!
Like what you're hearing?
All of The Martha Bassett Show virtual events in the 2020 season are free of charge. We hope our program brings a bit of joy to your day. If you like what you're hearing, feel free to tip the band. Any contributions are greatly appreciated!
EmiSunshine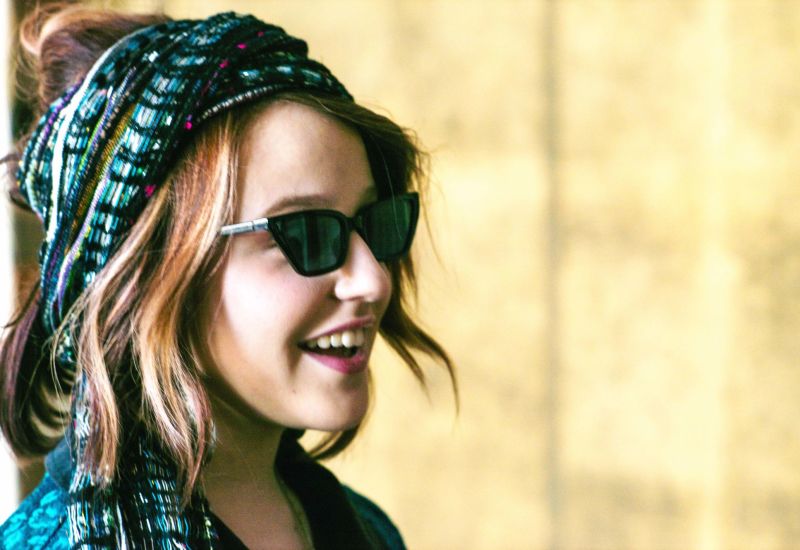 The exceptional talents of critically-acclaimed teen music prodigy, EmiSunshine has captured the nation's attention. The singer, songwriter, and multi-instrumentalist has been hailed by outlets such as No Depression, Billboard and Rolling Stone: "Sounds like the spunky, intense little sister to artists Iris DeMent, Natalie Maines, Nanci Griffith and Janis Joplin."
EmiSunshine has already graced some of the most-prestigious stages–from the "Today Show," to the Grand Ole Opry (over a dozen times), and most recently, "Little Big Shots starring Steve Harvey" last April. Additionally, EmiSunshine stars in and performs three songs in her latest film appearance on "The King," alongside such celebrities as Roseanne Cash, Emmylou Harris, Ethan Hawke, Alec Baldwin and more. The film featured at this year's Sundance Film Festival and premiered at Cannes Film Festival, where Emi performed.
A well-crafted storyteller, Emi's music has been described as an "old-timey," unique blend of roots music that is equal parts Americana, Bluegrass, Gospel, and Country, with a sprinkle of Blues.
Learn more at https://theemisunshine.com
Presley Barker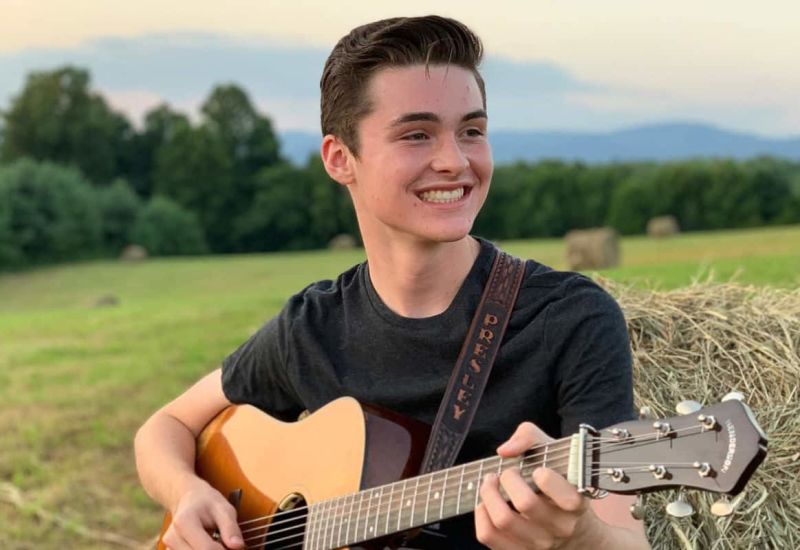 Living in the NC mountains and listening to Doc Watson on the radio inspired Presley to begin picking fiddle tunes and bluegrass music. He has been influenced and mentored by Steve Lewis, Wayne Henderson, and Bryan Sutton. He has quickly emerged as an astonishingly gifted flat-picker. In the summer of 2015, Presley won first place in the prestigious Adult Guitar Competition at the 80th Annual Galax Old Fiddler's Convention and in the summer of 2016, he was named West Virginia State Flatpicking Guitar Champion. In 2017, Presley won the Wayne Henderson Guitar Competition. Presley released his first solo album entitled "JUST-TEN" in the fall of 2015. He has worked with Ricky Scaggs, been on the Grand Ole Opry, and performs regularly with Wayne Henderson, Billy Gee, and many more.
Learn more at https://www.facebook.com/thepresleybarker