Jim White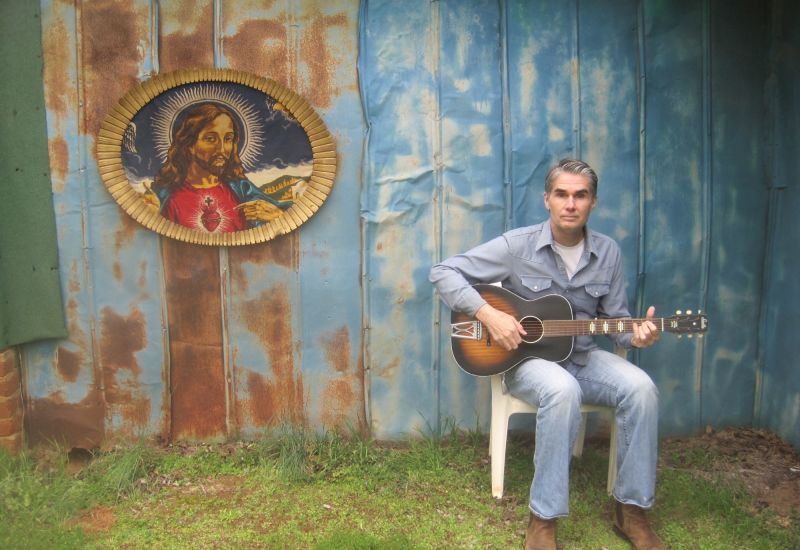 Southern Gothic singer/songwriter Jim White grew up in Pensacola, Florida, enamored with the sounds of the white gospel music he heard on the Gospel Jubilee television series. After spending his formative years on the outskirts of a deeply Pentecostal community, he entertained a career as a professional surfer, followed by a stint in Milan as a fashion model. A bandsaw accident that resulted in a maimed left hand seemed to end White's hopes as a musician, but after writing a collection of simple songs on his guitar, a friend convinced him to record a demo, which ultimately made its way to the offices of David Byrne's Luaka Bop label. After re-recording the songs, White issued his debut, Wrong-Eyed Jesus!, a collection of atmospheric, oddly spiritual country-folk performances, in 1997. No Such Place was issued in early 2001. In 2004, Whitereleased Drill a Hole in That Substrate and Tell Me What You See (again on Luaka Bop), which featured such eccentric guests as the Barenaked Ladies, Aimee Mann, and Bill Frisell. The year 2005 saw the release of Music from Searching for the Wrong-Eyed Jesus, a soundtrack to the surrealist road film by director Andrew Douglas that featured material by White, the Handsome Family, 16 Horsepower, and others. Transnormal Skiperoo arrived in 2007, followed by the live EP Funny Little Cross to Bear in early 2009. Sounds of the Americans appeared in 2011. Parting ways with Luaka Bop, White continued his fascinating and eclectic journey through the mists of Americana with Where It Hits You early in 2012, his first release for new label Yep Roc Records. In 2014, White was approached by the Athens, Georgia roots music ensemble the Packway Handle Band to produce an album for the group, and the project grew into a collaborative project between White and the Packways, 2015's Take It Like a Man. The independent PIAPTK (People in a Position to Know) label distributed White's next musical project, a set of songs he wrote in collaboration with Mike Pratt entitled Waffles, Triangles & Jesus, released in 2017.
- bio by Jason Ankeny
Learn more at http://www.jimwhite.net
Presley Barker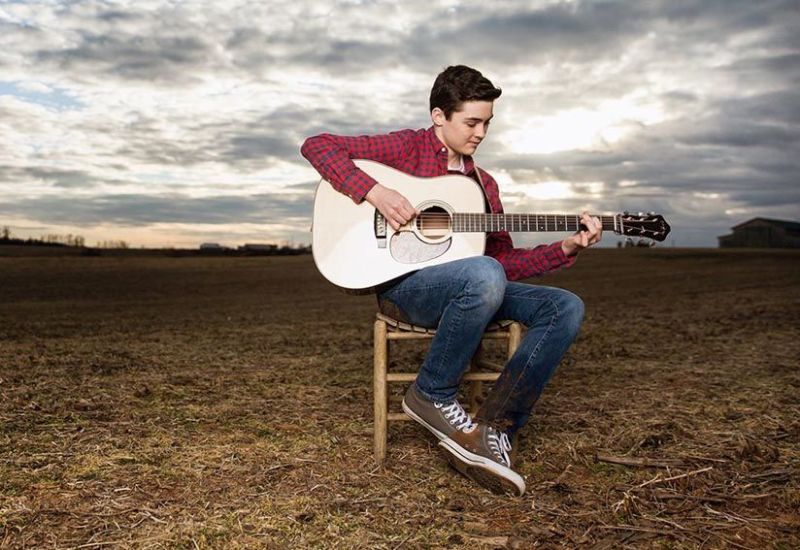 Living in the NC mountains and listening to Doc Watson on the radio inspired Presley to begin picking fiddle tunes and bluegrass music. He has been influenced and mentored by Steve Lewis, Wayne Henderson, and Bryan Sutton. He has quickly emerged as an astonishingly gifted flat-picker. In the summer of 2015, Presley won first place in the prestigious Adult Guitar Competition at the 80th Annual Galax Old Fiddler's Convention and in the summer of 2016, he was named West Virginia State Flatpicking Guitar Champion. In 2017, Presley won the Wayne Henderson Guitar Competition. Presley released his first solo album entitled "JUST-TEN" in the fall of 2015.
Learn more at https://www.facebook.com/presleybarkermusic