Sam Reider & The Human Hands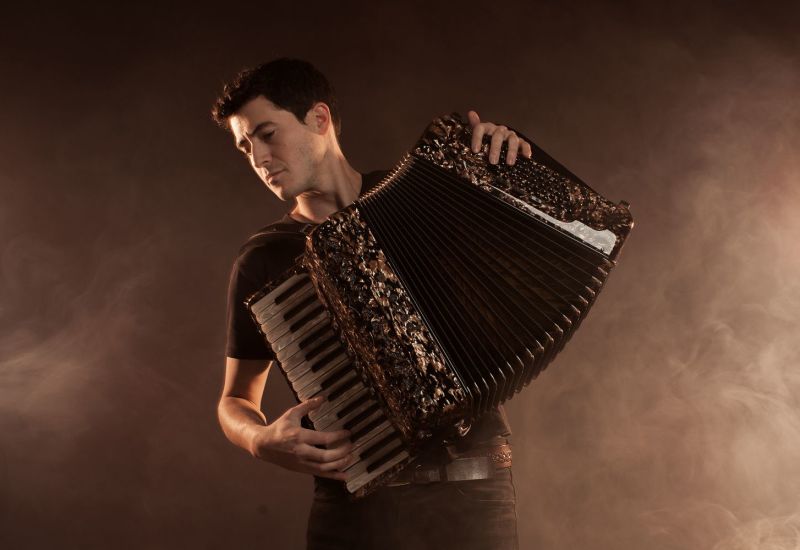 Sam Reider is an American accordionist, pianist, composer, and singer-songwriter. He's been featured at Lincoln Center and on NPR and collaborated with pop stars, jazz and folk musicians around the world. Reider is the leader of a "staggeringly virtuosic band" (RnR Magazine) of bluegrass and jazz musicians based in Brooklyn called The Human Hands.
Following the release of their critically-acclaimed record Too Hot to Sleep (2018), Sam and the Human Hands have appeared at major festivals and venues throughout the US and the UK and performed live on the BBC. Irresistible melodies, fiery improvisation and otherworldly sounds collide in what Songlines Magazine has dubbed "mash-up of the the Klezmatics, Quintette du Hot Club de France and the Punch Brothers." Too Hot To Sleep features Eddie Barbash (The Late Show with Stephen Colbert, Jon Batiste and Stay Human), Alex Hargreaves (Turtle Island Quaret, Live From Here, Sarah Jarosz), Dominick Leslie (Hawktail, Ricky Skaggs Band, Deadly Gentlemen), Roy Williams (Stephane Wrembel), Grant Gordy (David Grisman Quintet) and Dave Speranza.
Reider grew up in San Francisco, the son of a musical theatre composer and klezmer musician. He began performing at a young age, and was interviewed on Marian McPartland's "Piano Jazz" on NPR when he graduated high school. At Columbia University, he fell in love with American folk music. While writing his senior thesis comparing the songwriting of Woody Guthrie and Ira Gershwin, Sam began studying bluegrass and old-time, transcribing the fiddle melodies for the accordion and learning to sing the songs. This set him off on a journey that has taken him from back porches and dive bars to concert halls and major festivals in practically every state in the country.
Representing the U.S. Department of State as a musical ambassador, Sam has travelled to China, Laos, Cambodia, Myanmar, Vietnam, Estonia, Turkey and Azerbaijan, carrying his accordion on his back everywhere he goes and collaborating at with international artists. Sounds and stories from these travels frequently serve as the inspiration for Reider's compositions, which together form an ongoing musical travelogue.
The Human Hands is a ensemble of acoustic musicians based in Brooklyn led by composer, accordionist, and pianist Sam Reider. Since the release of their debut record "Too Hot To Sleep" in early 2018, the band has appeared at major festivals throughout the US, performed live on the BBC, and completed a ten day tour of the UK. Their 2019 season includes headline performances at the Savannah Music Festival and Jazz at Lincoln Center. This "staggeringly virtuosic band" (RnR Magazine) of musicians includes Alex Hargreaves (Live From Here, Sarah Jarosz) on violin, Eddie Barbash (Jon Batiste and Stay Human) on saxophone, Dominick Leslie (Hawktail, Ricky Skaggs) on mandolin, Roy Williams (Stephane Wrembel) on guitar, and Dave Speranza (Jim Campilongo) on bass. Irresistible melodies, fiery improvisation and otherworldly sounds collide in what Songlines Magazine has dubbed "mash-up of the the Klezmatics, Quintette du Hot Club de France and the Punch Brothers."
Learn more at http://www.samreidermusic.com
Bruce Piephoff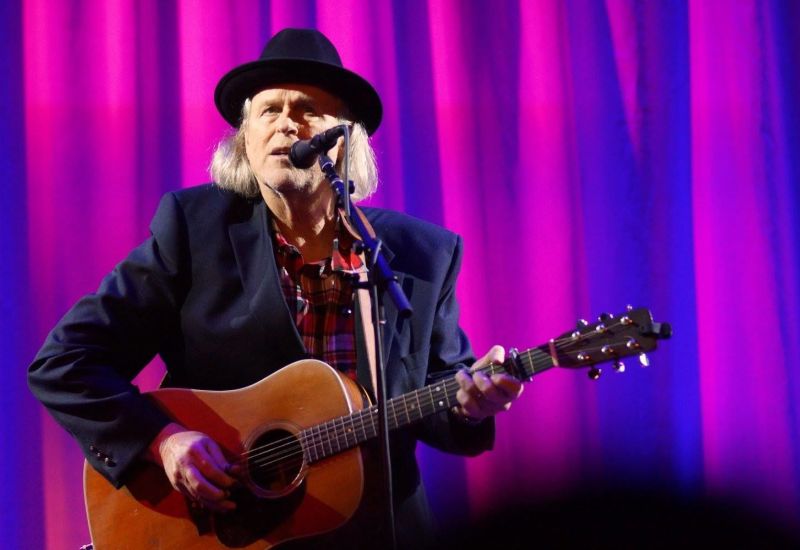 Bruce Piephoff has been writing and performing songs and poetry for over 40 years. Firmly a part of the Appalachian tradition of story-songs and character portraits, it's his versatility that makes his music so fascinating. Easily touching both the shores of folk music and poetry with simple, compelling imagery and subtle depth, Piephoff's unassuming voice, ringing with wit and sincerity, steals the show.
He began in Chapel Hill, NC in the late 60's, while a student at UNC-Chapel Hill, at the age of 19. Searching for a major, he decided on English, and followed a life long love of literature. As a child, Bruce was a dreamer at heart, and loved the classic comic books of that time. These led him to the classics themselves, including Huckleberry Finn, The Count of Monte Cristo, Moby Dick, etc.
After two years, Bruce dropped out of college to pursue music. He was particularly inspired by his dad's collection of Bob Dylan and Woody Guthrie records. His dad also played guitar, harmonica, and sang as a hobby, but Bruce immediately felt this could be his vocation. Bruce traveled nationwide, playing in small cafes and bars. He spent time in New York, Nashville, and Los Angeles, before travelling to Europe and playing in the streets of Amsterdam as a busker. By the age of 27, he had landed back in Durham, NC, working at John Umstead Hospital as a music and recreation therapist, and playing his music on weekends.
From there, Bruce decided to go back to UNC-Greensboro, where he finished his education with a B.A. in English, and a M.F.A. in Creative Writing from the school's acclaimed writing program. He studied poetry with Fred Chappell and Robert Watson before entering the N.C. Arts Council's Visiting Artists Program. This program enabled Bruce to become the Artist-in-Residence in a number of community colleges across NC, including those in Columbus, Brunswick, and Pitt counties. He then went on to residencies in Orlando, FL; Danville, VA; Norfolk, VA; and western NC. Bruce appeared at thousands of performances through this program, at locations such as schools, churches, and festivals, until the program ended in 2001.
Since then, Bruce has returned to working as an independent singer, songwriter, and poet; he has recorded 21 CDs of original material for Flyin' Cloud Records, and performed nationwide on the folk singer/songwriter circuit. He just published his second book of poetry, Fiddlers and Middlers, in 2009. In October, 2011, he released his 21st CD, Still Looking Up At The Stars, produced by Scott Sawyer. Bruce has shared the stage with Steve Forbert, Riders In The Sky, Greg Allman, Chuck Brodsky, Tom Paxton, and others, and has played everywhere from Merlefest to the Kennedy Center in Washington, DC.
Learn more at http://brucepiephoff.net
The Dan River Girls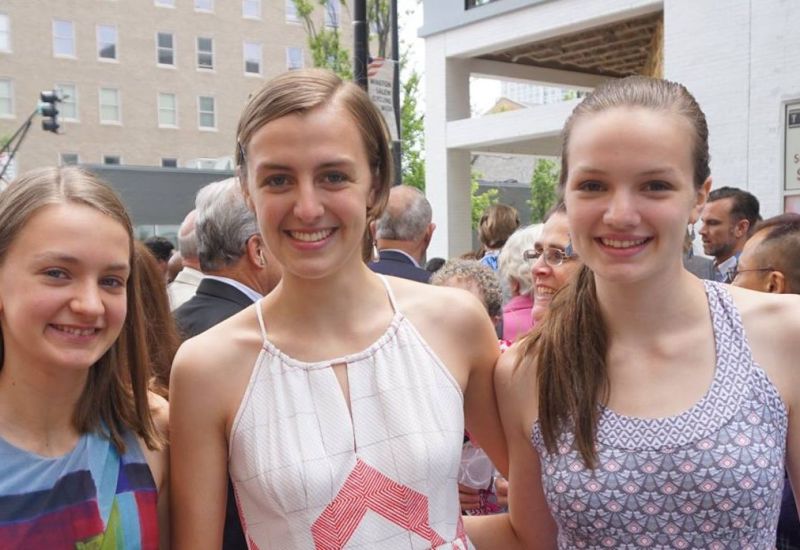 The following was presented in "Forsyth Woman Magazine".
These three sisters have been playing music for most of their lives, and are true students of the art of making music.
What inspired you to start playing music?
Ellie… I don't know what inspired me when I first started playing, probably my parents, but as time has gone on, I have been inspired by the ability music has to transcend language, religion, and all the differences that make us human.
Jessie… I started with classical music, which I still love. We started playing bluegrass because it was fun, and because we live in North Carolina, where a lot of fiddle music has its roots.
Fiona… My parents inspired me when I was five years old to start playing cello; Jacqueline Du Pre's and Sol Gabetta's recordings inspired me to keep it up; mandolinists such as Chris Thile inspired me to take up mandolin.
What did you enjoy most about the recording process?
Ellie… Whenever I record, my favorite thing about it is being able to freeze the progress we have made as a band and as individual players.
Jessie… Recording: it gives me the chance to experiment more and add lines of harmonies you can't do in a live performance.
Fiona… I enjoy arranging the songs and writing beautiful harmonies for one instrument that can only be recorded and not played live.
Who are your biggest musical influences?
Ellie… Della Mae, Edgar Meyer, Honeycutters.
Jessie…Rex McGee and Martha Bassett (our teachers), Julia Fischer, Lin-Manuel Miranda, Della Mae, Alasdair Fraser and Adam Sutherland (Scottish fiddlers we study with in the summer), David Bowie.
Fiona… Della Mae; opera composers such as Wagner, Verdi, and Puccini; our uncle Kevin Burdette, who is an opera singer; Martha Bassett; Rex McGee.
Learn more at https://danrivergirls.com https://www.facebook.com/DanRiverGirls