Missy Raines & the New Hip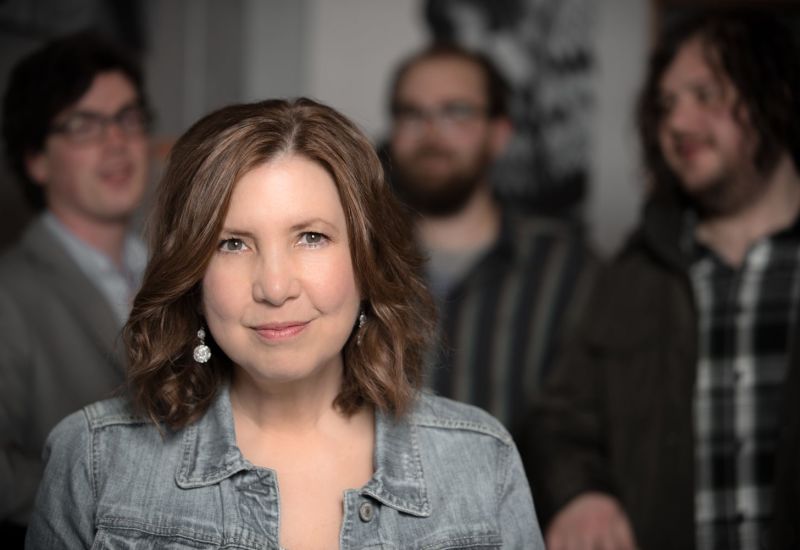 With a smokey and seductive alto, 7 Time IBMA Bass Player of the Year, Missy Raines, heads up this all-acoustic ensemble. The territory The New Hip covers is broad and the compass is set by Raines, planted right in the center of the stage directing with her bass every bit as much as she's playing it.
From her tenure playing with The Claire Lynch Band, Eddie Adcock, Josh Graves, Jim Hurst, Kenny Baker, and Jesse McReynolds to her 7 International Bluegrass Music Association Bass Player of the Year awards, Missy Raines has proven herself without doubt as an iconic bluegrass instrumentalist. But with her newest release, Royal Traveller, Raines has stepped into the spotlight as a songwriter for the first time. The album digs deep into Raines' family life and her upbringing in West Virginia. Featuring previous and current members of her live band, as well as cameos from other bluegrass greats such as Stuart Duncan and Tim O'Brien, the album is a gorgeous look into the perspective, history, and musical influences of one of Nashville's most beloved musicians, Missy Raines.
Royal Traveller is Raines' third album for Compass Records, and the first produced by Compass' owner and founder, and renowned banjo player Alison Brown. "I went into this project with Alison with the mindset that I wanted to stretch myself and see what I could do. I think we achieved what I was looking for, which is something further reaching and bigger than what I would have accomplished on my own," says Raines.
In 1998, Raines became the first woman to win IBMA's Bass Player of the Year award and she went on to win the title repeatedly for the next several years. Royal Traveller highlights this particular piece of Raines' history with the stand out track "Swept Away", which features the 5 first women to win IBMA instrumentalist awards, Raines, Brown, Sierra Hull, Becky Buller, and Molly Tuttle. "Swept Away" was named 2018 IBMA Recorded Event of the Year.
Learn more at http://www.missyraines.com
Andy Mabe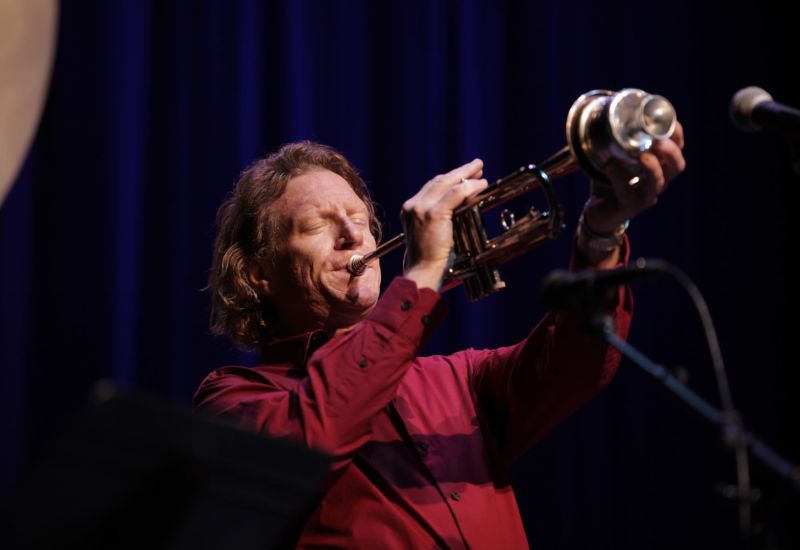 Andy is a Winston-Salem native and nothing short of a local legend carving out a singular and evocative musical path in whatever he touches. Bass, guitar, drums, trumpet, and more. And often times it's a few of those at the same time. He is also an insightful and wry songwriter with a subtle wit and wardrobe to back it up.
"So many people get on stage and do not smile. That is not professional. I smile. I network. When people see me play and see I am having a good time, it makes a strong statement. That lets them have a good time. Then through their body language and eye contact, they let me know they are having a good time." - Andy Mabe
Learn more at https://www.facebook.com/andy.mabe.12
Joe Thrift & Russell McCumber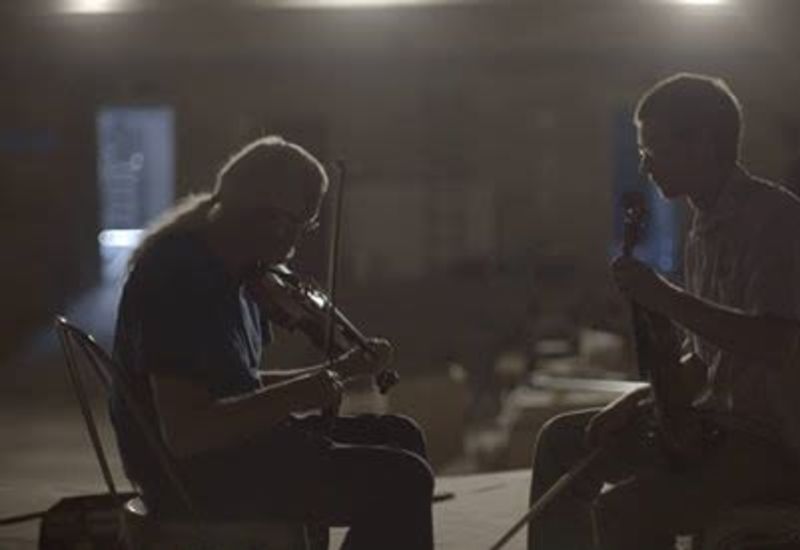 Joe Thrift and Russell McCumber are both master luthiers and old time music enthusiasts. Russell & Joe were featured multiple times on the show last year and we can't wait for them to return.
Joe Thrift is a violin maker and fiddler who has steeped himself in all aspects of the instrument. Born in Winston-Salem, Joe grew up in a family that was sympathetic to his musical interests. His father was a pipe organ builder, and his mother an organist and choir director. In the early 1970s, Joe became interested in building instruments and playing music.
Russell grew up in Vermont, but has lived in North Carolina since 2013. He has played violin since early childhood, beginning his training in the classical style and later focusing on traditional fiddle styles. He is an accomplished luthier, and makes instruments in his home studio. Recently, he has also begun teaching violin-making at Surry Community College.
Learn more at https://www.facebook.com/joe.thrift.37 https://www.facebook.com/russell.mccumber