Zoe & Cloyd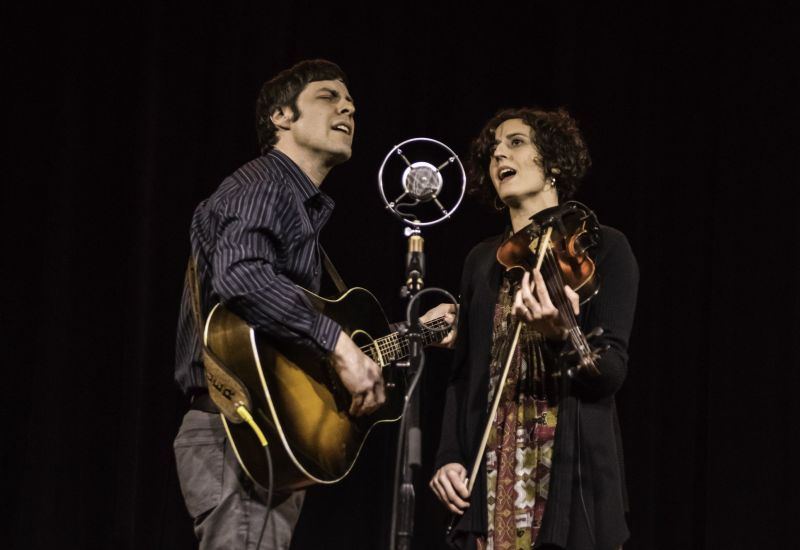 Hailing from opposite ends of the Appalachian mountains, Zoe & Cloyd is renowned fiddler and vocalist Natalya Zoe Weinstein and award-winning songwriter, multi-instrumentalist, and vocalist John Cloyd Miller. Their show is as diverse as their upbringing: coming from a lineage of klezmer and jazz musicians, Natalya trained classically in her home state of Massachusetts before moving south in 2004. John, a twelfth generation North Carolinian and grandson of pioneering bluegrass fiddler, Jim Shumate, is a 1st place winner of the prestigious Chris Austin Songwriting Contest as well as an Artist Fellowship recipient for songwriting from the North Carolina Arts Council.
As founding members of the acclaimed Americana trio, Red June, and long-time fixtures of the Asheville, NC music scene, the couple shifted focus to Zoe & Cloyd in 2015. Their debut recording, Equinox, as well as their 2017 album, Eyes Brand New, both met with high praise and the pair have continued to gain momentum with their brand of "New Appalachian Music" at performances and festivals all across the country. Zoe & Cloyd delight audiences of all ages with soaring harmonies and heartfelt songwriting, seamlessly combining original folk, country, old-time and bluegrass with sincerity and zeal. Their eagerly anticipated third studio album, produced by Jon Weisberger, will be released on Organic Records in September 2019.
Learn more at http://www.zoeandcloyd.com
Gaelynn Lea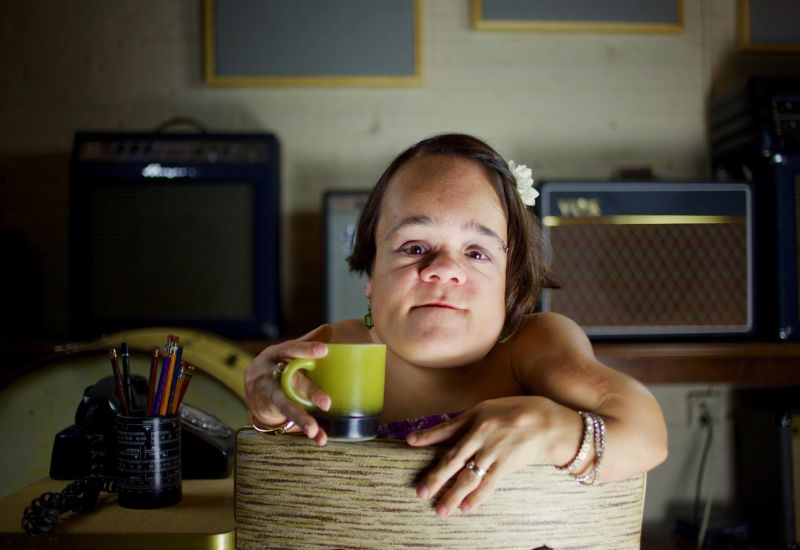 When Gaelynn Lea won NPR Music's 2016 Tiny Desk Contest, her two decades as a hardworking and talented musician finally crystallized in a beautiful moment of national recognition. It was also just the beginning of a grand adventure. With the wind of her award at their backs, Gaelynn and her husband Paul sold their house in Northern Minnesota, quit their jobs, bought a van, and hit the road.
Since then, Gaelynn has played over 250 shows in 42 states and seven countries, adding nearly 100,000 miles to their Ford Econoline's odometer. The singer-songwriter and violinist has performed everywhere from coffee shops, bars, schools and festivals; she's graced the stage of renowned venues like Nashville's Music City Roots, The Kennedy Center, House of Blues and even BBC World News.
In addition to performing and recording, Gaelynn Lea loves to do speaking engagements about disability awareness, inclusion in the arts, and leading an enriching life. Gaelynn has a disability called Osteogenesis Imperfecta (Brittle Bones Disease) and she is a strong voice in the disability community. Gaelynn Lea believes society must prioritize accessibility so people with disabilities can participate in their communities and use their gifts without barriers or discrimination.
Learn more at https://violinscratches.com
Rex McGee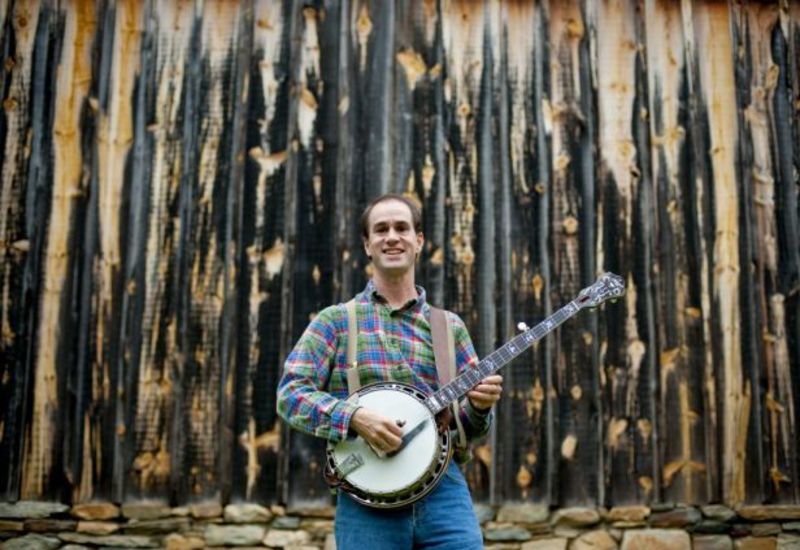 Born in Winston-Salem, NC and raised on a family farm near Sauratown Mountain, Rex McGee had early formal training on the piano and fiddle. He learned to play from his father Will, a left-handed fiddler who learned from his father on a fiddle made out of a gourd. Rex performs across several musical genres: rock with Celtic stars Brynmor, traditional and original folk tunes with contra dance group Footloose, and jazz/folk with vocalist Martha Bassett. He is known by 3-finger style banjo players all over the world as a vanguard innovator on an instrument of humble origins.
Thoughts on Rex McGee by Ryan Cavanaugh...
Rex McGee has been an underground enigma in the banjo world. His contributions to the 5-string banjo reach far and wide among the banjo elite. He tunes his banjo in 4ths-interval tuning, and though a respected fiddler and multi-instrumentalist, he is truly a master of the 5-string banjo. I met Rex in 1991, in Mount Airy, NC when we played a talent contest at the Andy Griffith Theater. He played flawless up-tempo renditions of Korsakov's Flight of the Bumblebee and Charlie Parker's Donna Lee for an audience who had little knowledge of this music. At 11 years old, I had heard this music in my father's record collection and was stunned to hear it played on the banjo at such a high intensity. Soon after seeing him for the first time, I made sure that I would witness more of this amazing music on the banjo. We have been friends ever since. Last year he released his recording "Kripplekrunk." —Ryan Cavanaugh
Learn more at https://www.facebook.com/musicalrex