Presley Barker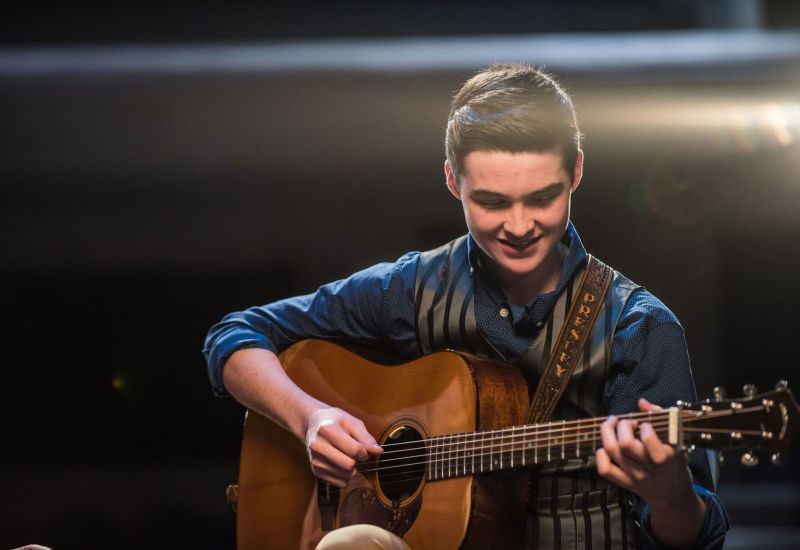 Living in the NC mountains and listening to Doc Watson on the radio inspired Presley to begin picking fiddle tunes and bluegrass music. He has been influenced and mentored by Steve Lewis, Wayne Henderson, and Bryan Sutton. He has quickly emerged as an astonishingly gifted flat-picker. In the summer of 2015, Presley won first place in the prestigious Adult Guitar Competition at the 80th Annual Galax Old Fiddler's Convention and in the summer of 2016, he was named West Virginia State Flatpicking Guitar Champion. In 2017, Presley won the Wayne Henderson Guitar Competition. Presley released his first solo album entitled "JUST-TEN" in the fall of 2015.
Learn more at https://www.facebook.com/presleybarkermusic
Aila Wildman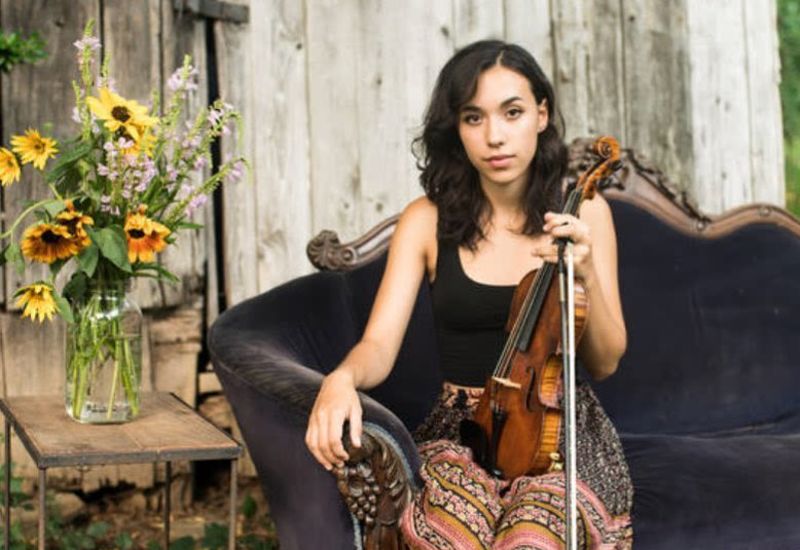 At age 15, Aila Wildman is among the youngest players ever to win the Best All Around Performer award at the famed Galax Old Fiddler's Convention (2018), also winning first place in the Old Time Fiddle category.
Aila"s love of music is spread in equal measures over singing, violin, and fiddle in many genres spanning from Classical to Old Time and beyond. She began studying violin/fiddle with a Classical foundation at the age of five, performing bluegrass gigs at the age of seven, and joined the Roanoke Youth Symphony at 11.
Aila currently studies violin with Alex Hargreaves (Turtle Island String Quartet), and also with master fiddler Nate Leath.
Learn more at https://www.facebook.com/aila.wildman.9
The Dan River Girls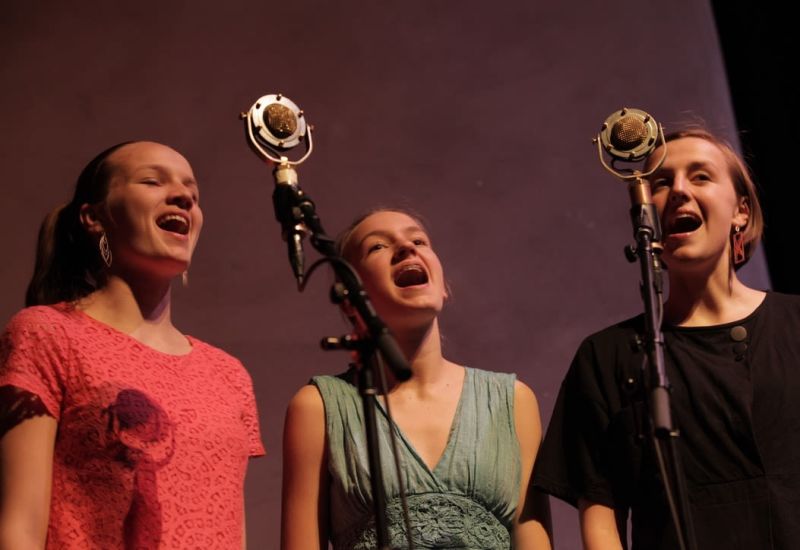 The Dan River Girls are three sisters from Winston-Salem, North Carolina. Fiona, 17, plays mandolin and cello; Ellie, 15, plays double bass; and Jessie, 12, plays classical violin and fiddle. They study voice with Martha Bassett and traditional instrumental music with Rex McGee and enjoy performing around the area.
Learn more at https://www.facebook.com/DanRiverGirls