Elizabeth Cook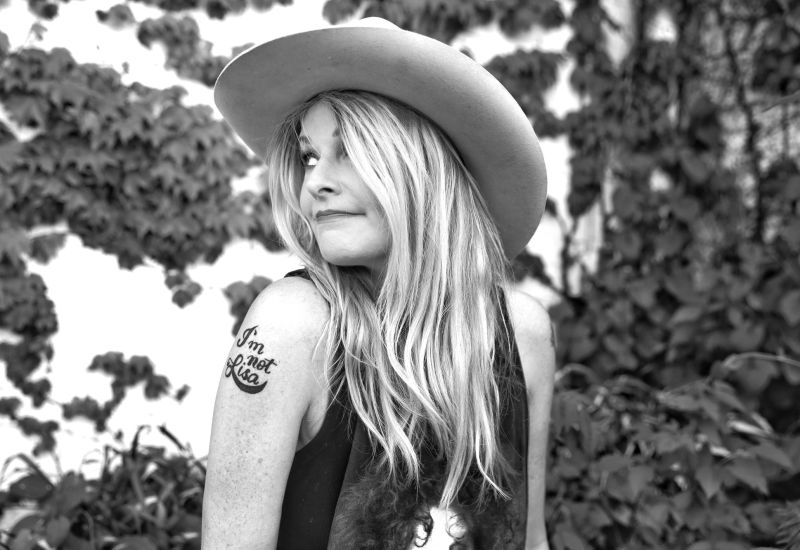 Elizabeth Cook is a Nashville-based Singer Songwriter from Wildwood, Florida. Her West Virginia-born mother played guitar and mandolin and sang on local radio shows. Her father, a Georgia native, also performed country music and served jail time for running moonshine. Upon his release, he and Elizabeth's mother played in local bands together, eventually marrying. Elizabeth, born in 1972, moved to Nashville in her twenties and quickly got a publishing deal. Demos recorded between 1997 and 2000 comprised her self-titled, independently released debut album, The Blue Album, which showcased her formidable songwriting ability.
As a critically acclaimed live act and recording artist, the New York Times lauds her "a sharp and surprising country singer". A veteran SiriusXM Outlaw Country Radio DJ, hosting her own show, Apron Strings, nationwide for the last 10 years, she is also a favorite of David Letterman, a regular performer on the Grand Ole Opry, and a frequent guest star on Adult Swim's long-running hit cartoon series "Squidbillies" on Cartoon Network.
In the words of the Drivin' and Cryin's legendary Kevn Kinney, "Elizabeth is so far ahead and under the radar you better have a supercharger for that fastback if you're going to catch up! Enjoy the ride…"
Learn more at https://www.elizabeth-cook.com
Caleb Caudle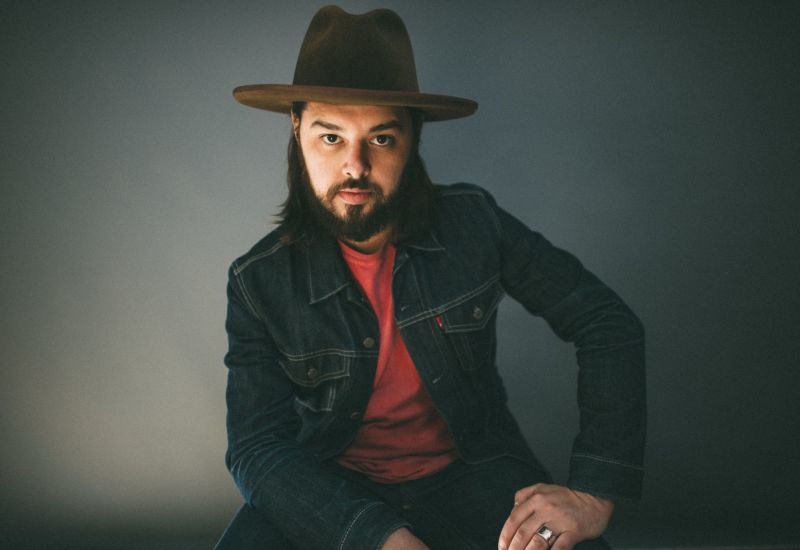 Growing up in Winston-Salem, North Carolina, singer-songwriter Caleb Caudle was raised on rock n' roll and Southern hospitality. Influenced by bands like The Clash and Velvet Underground, Caudle was playing North Carolina's punk rock circuit by the age of 15. Naturally, his music matured with his age and he became more lyrically driven, adopting a love for collecting vinyl. In 2012, he decided to quit his day job and focus solely on music -- five years and four albums later, Caudle is gaining the traction he deserves. He was recently dubbed "the musical equivalent of high-proof bourbon – rich in flavor, with a subtle, satisfying bite," by Rolling Stone editors for their list of "10 New Country Artists You Need To Know". He's played Nashville's famed AmericanaFest multiple times and his song, "Borrowed Smiles" was featured on last season's dramatic season finale of CMT's Nashville. And as 2018 approaches, he's not slowly down; he's on the lineup for the 11th Annual Cayamo, the musical cruise that travels from New Orleans to Cozumel, Mexico, and Belize, next to icons like John Prine, Buddy Miller, Brandi Carlile, Patty Griffin, and Lee Ann Womack. And most importantly, he's gearing up to release his eighth and most refined album yet, Crushed Coins.
Learn more at https://www.calebcaudle.com
Joe Thrift and The YeeHaw Ramblers
Joe Thrift is a master luthier and old time music enthusiasts. Joe was featured multiple times on the show last year and we can't wait for him to return.
Joe Thrift is a violin maker and fiddler who has steeped himself in all aspects of the instrument. Born in Winston-Salem, Joe grew up in a family that was sympathetic to his musical interests. His father was a pipe organ builder, and his mother an organist and choir director. In the early 1970s, Joe became interested in building instruments and playing music. "After building several small instruments myself," he recalls, "I apprenticed to a local maker and worked in his shop, visiting as many other makers as I could find." The local maker was Dave Sturgill, who had a shop in Alleghany County. Other young musicians with similar interests worked at Sturgill's shop, and they formed bands to play at the local and regional festivals. Joe also visited with Albert Hash of Whitetop, Virginia, a fiddle player and maker who heightened Joe's interested in playing and making fiddles.
In 1976, Joe moved to Newark-On-Trent, England, to attend the Newark School of Violin Making. After graduating, he returned to Winston-Salem and opened a violin shop, making, repairing, and restoring violins, violas, and cellos. As he became more interested in playing fiddle, he made regular visits to Tommy Jarrell's house near Mount Airy. Joe learned a host of tunes from Jarrell, as well as an approach to playing. "I play the notes they way they sound to me," he says. "I like driving fiddle with hard-driving but simple guitar playing." In addition to playing with Jarrell, Joe was busy listening to recordings of early old-time musicians and bands such as Luther Strong, the Skillet Lickers, and Dykes Magic City Trio.
By 1982, Joe was performing with his fiddling friend Rich Hartness and Rich's band Too Wet to Plow. Soon Joe and Hartness formed the Red Hots, which also included Tom Riccio and Riley Baugus. The Red Hots made several recordings and have performed in the region for years. Joe has recorded and performed with other groups also, including a period as keyboard player for the nationally-touring group Donna the Buffalo in the 1990s. In 2000, Joe started the band Man Alive with Bill and Nancy Sluys and guitar player David Long. Next, he played in the group jimmyjohnnyjoe with Mark Olitsky, Jason Sypher, and Debra Clifford. Joe continues to perform with the Red Hots, with Tom Riccio, Nick McMillian, and Kelley Breiding from Surry County.
Learn more at https://www.facebook.com/joe.thrift.37