Dom Flemons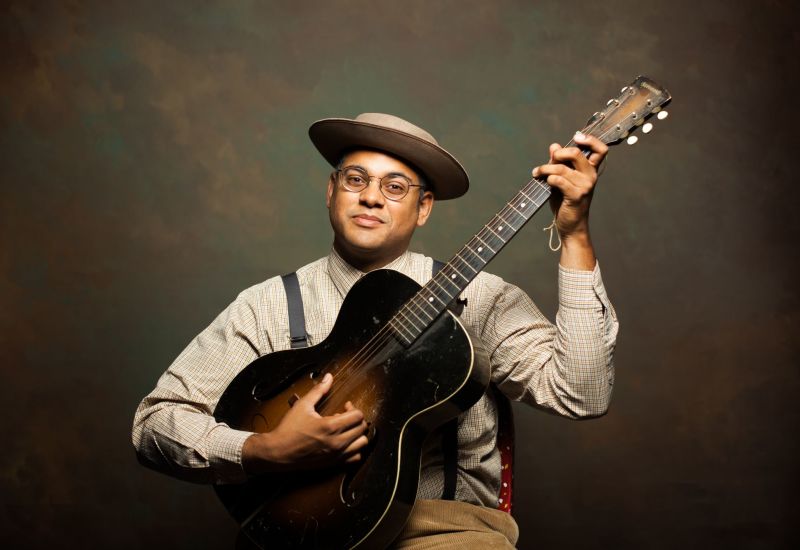 Dom Flemons is originally from Phoenix, Arizona and currently lives in the Chicago area with his family. He has branded the moniker The American Songster® since his repertoire of music covers over 100 years of early American popular music. Flemons is a songwriter, multi-instrumentalist, producer, actor, slam poet, music scholar, historian, and record collector. He is considered an expert player on the banjo, guitar, harmonica, jug, percussion, quills, fife and rhythm bones. Flemons was selected for the prestigious 2020 United States Artists Fellowship Award for the Traditional Arts category which was generously supported by The Andrew W. Mellon Foundation.
In 2005, Flemons co-founded the Carolina Chocolate Drops who won a GRAMMY for "Best Traditional Folk Album" in 2010 and were nominated for "Best Folk Album" in 2012. He left the group to pursue his solo career in 2014. In 2016 the Carolina Chocolate Drops were inducted into the North Carolina Music Hall of Fame and are featured in the Smithsonian National Museum of African American History and Culture. Flemons has archived the legacy of the CCD's in his personal collection at the Southern Folklife Center at the University of North Carolina in Chapel Hill, NC and at the National Museum of African American Music in Nashville, TN.
Recently, he released a cover of the Elmore James classic "Shake Your Money Maker", recorded at Sun Studio in Memphis, alongside Rev. Peyton's Big Damn Band and featured guest, legendary guitarist Steve Cropper. He played his six-string banjo (Big Head Joe), Quills, and Bones on Tyler Childers groundbreaking album Long Violent History and played jug alongside Brandford Marsalis on the soundtrack to Ma Rainey's Black Bottom on Netflix.
Flemons currently serves on the Board of Directors for the Steve Martin Banjo Prize, Music Maker Relief Foundation and is a Governor on the Board of Directors for the Washington, D.C Chapter of the Recording Academy.
Learn more at https://theamericansongster.com
Sarah Kate Morgan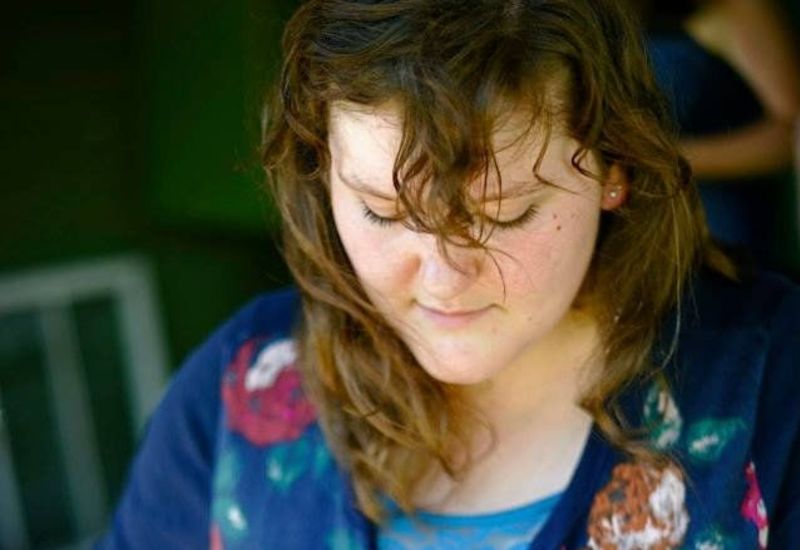 Sarah Kate Morgan started her musical journey at 7 years old when she was introduced to old-time music through a dulcimer that her grandfather built. From there, she has gone on to develop a uniquely intricate and virtuosic style inspired by the traditional Appalachian music she grew up with in rural East Tennessee.
At 18, Sarah placed 1st at the 2012 National Mountain Dulcimer Championships held in Winfield, KS. She recently graduated from Morehead State University in eastern Kentucky with degrees in Traditional Music, Appalachian Studies, and Arts Administration. Sarah Kate also performs as a regular member of the Michelle Canning Band , calls square dances, attempts to quilt and grow things in her garden garden, and works at the Hindman Settlement School in eastern Kentucky as the Traditional Arts Education Director.
Learn more at https://www.sarahkatemorgan.com