Yasmin Williams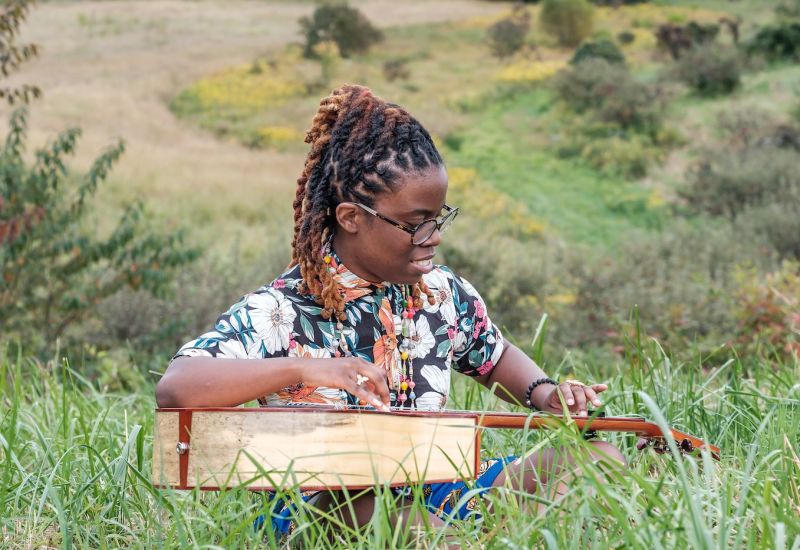 Yasmin Williams is an acoustic fingerstyle guitarist with an unorthodox, modern style of playing. Her music has been commonly described as refreshing, relaxing, and unique and has been called some of the most imaginative guitar music out today. She utilizes various techniques including alternate tunings, percussive hits, and lap tapping in her music to great effect. She has won various local talent shows, was a finalist in the Rolling Stones Young Gun guitar competition, was the Grand prize winner of New York University's Ultra Violet Live talent show, and won the Gold Prize in the Instrumental category of the Mid-Atlantic Song Contest. She has been featured on several radio and television programs including New Sounds Soundcheck Podcast, NPR's Weekend Edition Saturday show, NPR Night Owl, NPR All Songs Considered, Woodsongs Old Time Radio Hour, and WUSA9, along with high profile magazine features such as Acoustic Guitar Magazine and Vintage Guitar Magazine.
She grew up in northern Virginia where various genres of music from smooth jazz to hip-hop were played in her household. She was introduced to the guitar after playing the video game Guitar Hero 2 and became interested in playing the guitar in 2009. She begged her parents to buy her a real electric guitar and once she received her first guitar and amplifier, she taught herself how to play the guitar by ear. After a few years of playing the electric guitar, she taught herself how to play the bass guitar, 12 string guitar, and classical guitar before eventually deciding to switch her focus to the acoustic guitar because of the instrument's versatility. While in high school, she released her first EP Serendipity in 2012, which she recorded and mixed herself.
Learn more at http://www.yasminwilliamsmusic.com
Joe Newberry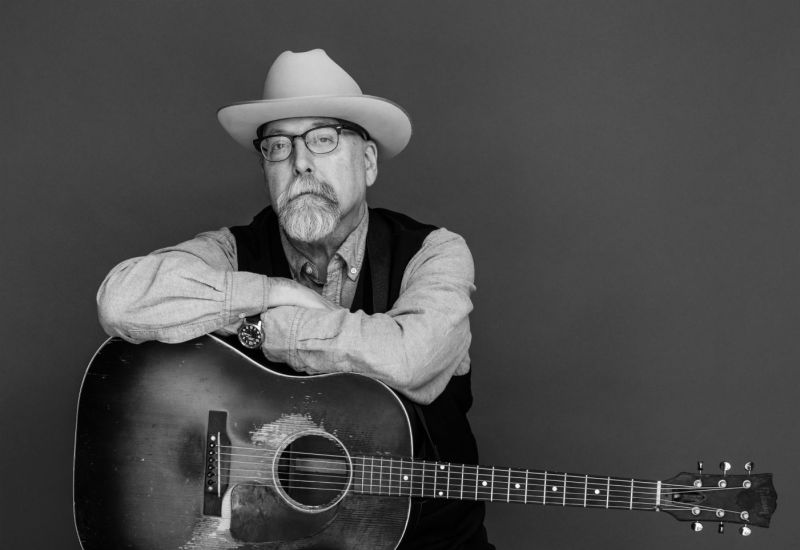 Known around the world for his clawhammer banjo playing, Joe Newberry is also a powerful guitarist, singer and songwriter. The Gibson Brothers' version of his song "Singing As We Rise," featuring guest vocalist Ricky Skaggs, won the 2012 IBMA "Gospel Recorded Performance" Award. With Eric Gibson, he shared the 2013 IBMA "Song of the Year" Award for "They Called It Music."
A longtime and frequent guest on A Prairie Home Companion, he was a featured singer on the Transatlantic Sessions 2016 tour of the U.K. with fiddler Aly Bain and Dobro master Jerry Douglas, and at the Transatlantic Session's debut at Merlefest in 2017 with fellow singers James Taylor, Sarah Jarosz, Declan O'Rourke, Karen Matheson, and Maura O'Connell. In addition to performing solo, he plays in a duo with mandolin icon Mike Compton, and also performs with the dynamic fiddler and step-dancer April Verch.
Newberry has taught banjo, guitar, singing, and songwriting at numerous camps and festivals, including Ashokan, Midwest Banjo Camp, American Banjo Camp, the Puget Sound Guitar Workshop, Targhee Music Camp, the Swannanoa Gathering, Centrum Voice Works, the Festival of American Fiddle Tunes, Pinewoods Camp, Vocal Week, Bluegrass Week, and Old-Time Week at the Augusta Heritage Center in Elkins, WV, the Australia National Folk Festival, the Blue Ridge Old-Time Music Week, and the Bluff Country Gathering. He was for many years the coordinator of Old-Time Week at the Augusta Heritage Center.
Growing up in a family full of singers and dancers, he took up the guitar and banjo as a teenager and learned fiddle tunes from great Missouri fiddlers. Newberry moved to North Carolina as a young man and quickly became an anchor of the incredible music scene in the state. Still going strong more than 35 years later, he does solo and studio work, and plays and teaches at festivals and workshops in North America and abroad.
Learn more at http://joenewberry.me/wordpress