Season Finale – Megg Farrell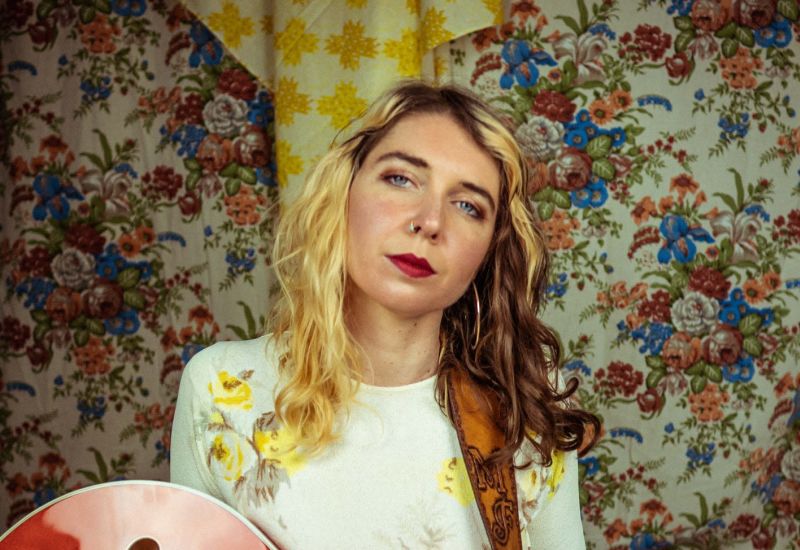 It's not easy to pin Megg Farrell down. A suture between various worlds, times, and cultures, Megg moves between countries and genres, but never once gives up one for another.
Growing up an indie kid in mid-2000's New York City, Megg has long been privy to the weird realm of America's countercultures. She was influenced as a teenager by the energizing riot grrrl of Sleater-Kinney and the otherworldly rock of Beirut and Animal Collective. "I was big into indie rock back then," says Megg. "There was also a great music scene in New Jersey where I would go to backyard shows. The band Titus Andronicus is from that scene, which is how I ended up being on their record this past year."
From there, Megg found herself river rafting in the South, where she was introduced to a new kind of fringe culture: picking bluegrass around the campfire at night. "Living in a tent, contemplating the mountains, and playing with the local bluegrass musicians was life changing for me." It was at this time that Megg founded The Whiskey Social, a band that travelled around the East Coast in an old Sedan, playing festivals and anti-folk house shows. "I would play these rowdy solo shows, then one friend joined, and then another," said Megg. "For a while, it was just a big group of friends screaming my songs and hitting instruments. Slowly, it became more and more of a band."
Though Megg had created a solid music community on the East Coast, when the opportunity arose for her to study jazz in France, she didn't hesitate. Always delving enthusiastically into new circumstances, Megg began to sing fluently in French and even collaborated with her professors. "Paris is where I learned to love jazz," Megg said about her time abroad, where she wrote songs by the Seine after the subways closed for the night.However, Megg had never wanted to stay in Paris forever. "France can't compete with the music that can be found in America and that's why, no matter what this country does, I can never quit it," Megg admits. After traveling with her jazz outfit, Sweet Megg and the Wayfarers, around the southern states, Megg found that she was growing more and more attached to the region's music. Influenced by classic country stars such as Patsy Cline and Emmylou Harris, Megg founded Megg Farrell and Friends.A comet darting from one city and project to another, Megg's vibrant energy is the driving force behind her releases. From Paris to New York to most towns in between, Megg has always kept Americana close. "The music in America is too good, it's a drug," says Megg. "I'm addicted to how good the musicians are here. It gives me a never-ending drive to be better."
Learn more at https://www.facebook.com/meggfarrell
New Macedon Rangers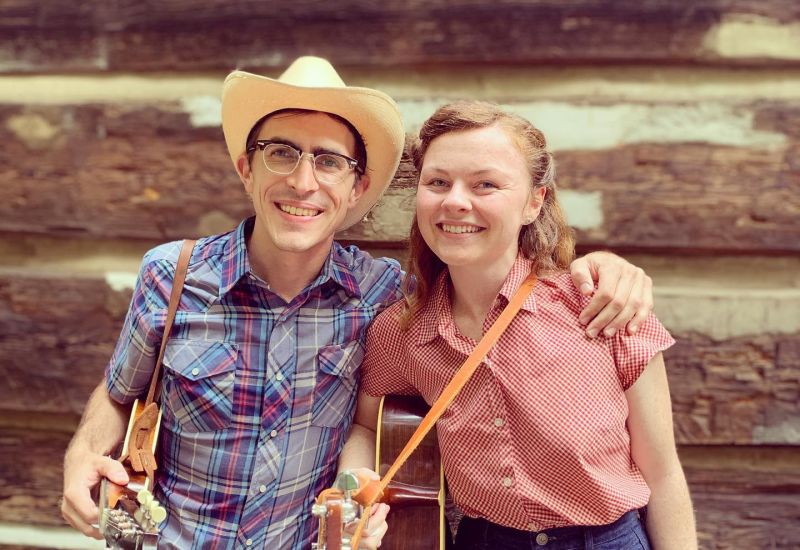 Beloved by audiences from the mountains of Southwest Virginia to the bush lands of Australia, the New Macedon Rangers have established themselves as preeminent performers and songwriters who showcase their own compelling brand of hard-hitting old-time country music. The husband and wife duo of Andrew Small and Ashlee Watkins have received top honors in such iconic competitions as the 29th Annual MerleFest Chris Austin Songwriting Contest (bluegrass category) and the 85th Annual Galax Old Fiddlers' Convention Old Time Band Contest. The Rangers' stirring harmonies and powerful picking has been featured on recordings, podcasts, radio, television, and film.
Learn more at https://www.facebook.com/ashleeandandrew
Modern Robot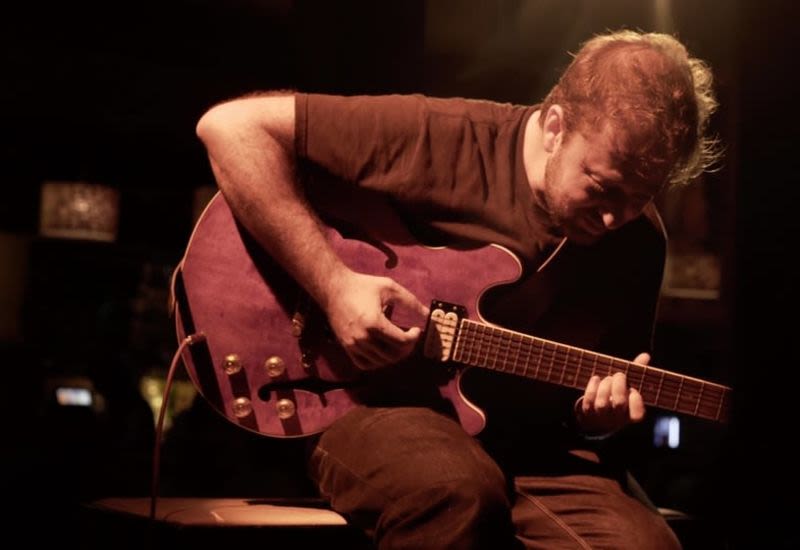 Modern Robot has performed accompaniments to dozens of films: odd instructional and industrial films, campy B-movies, flight and space footage, and a wide range of more traditional silent films. What started out as an loose improvisational group has become a project that takes each movie as its own creative concept and composition. For each show, Ben Singer assembles performers and creates a musical world that both complements the film and creates something new out of the combination.
In 2015, Modern Robot presented an original, contemporary score to Murnau's 1926 film, Faust at the Edinburgh Festival Fringe, playing eleven shows with Glasgow drummer Phil Hague. In a five-star review, Broadway Baby called it "a pulsating, breathtaking epic score of the film" and "a supremely good show".
Encouraged by the artistic atmosphere of the Fringe circuit, Modern Robot took At the Crossroads: Music for Faust to several fringes in 2016, beginning with the oldest Fringe Festival in the US, the Orlando Fringe. Downbeat award-winning drummer Paul Gavin accompanied Ben for this run, and the show was invited back for the 2017 Orlando Fringe Winter Mini-Fest, a hand-picked selection of audience favorites.
The same year, At the Crossroads was selected for the New York International Fringe Festival, playing it with New York drummer Spencer Cohen and winning an Overall Excellence Award for Music Composition. The show received 100% positive ratings on Show-Score, and reviewed as "absorbing and entertaining to genuinely heart-rending" and "beautifully percussive and melodic".
In 2017, Ben premiered a score for George Romero's 1968 zombie classic, Night of the Living Dead with drummer Nick Falk (Berklee, the Monk Institute, and Dori Freeman). In a new development for Modern Robot, this show included the dialog of the film, which required meticulous editing and recycling of the film's existing foley.
Modern Robot brought Alive: Music for Night of the Living Dead to both the 2017 Orlando Fringe and for 24 shows at the Edinburgh Fringe, where it was reviewed as "haunting" and with "suitably raging storms". The horror festival FearNYC honored George A. Romero in 2017, featuring a solo Modern Robot performance of NOTLD.
Ben Singer lives in Greensboro, NC, where he performs as a singer/songwriter, joins musicians on guitar and piano, films and edits music videos and documentaries, and writes music software. He most recently played the US/Canada tour of PostSecret: The Show.
Learn more at https://www.modernrobot.co/about