Lilli Lewis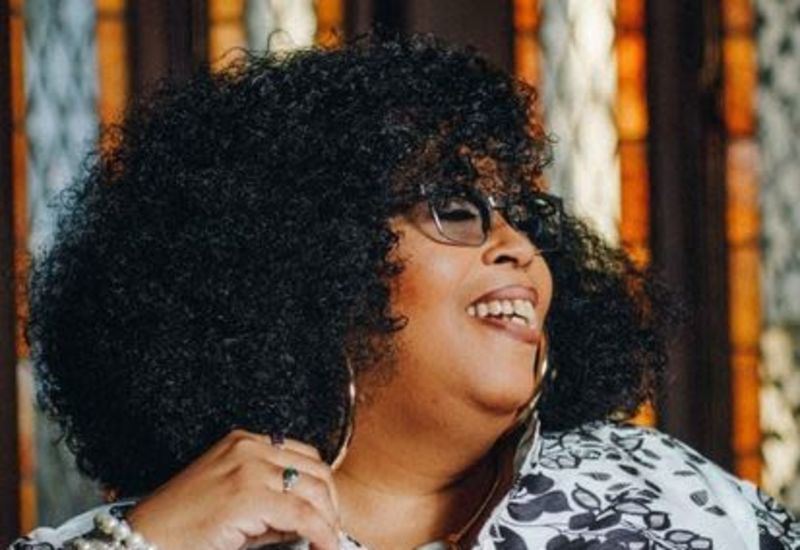 New Orleans Folk Rock Diva Lilli Lewis is releasing Americana, her third full album for Louisiana Red Hot Records. The album was co-produced by Lewis and iconic indie producer Mark Bingham (Peter Stampfel, Hal Wilner, Allen Ginsberg…). Notable guest artists include cellist Rick Nelson (Afghan Whigs, Polyphonic Spree), folk favorite Gina Forsyth, and Seattle Blues Legend Lady A. The album will be released on CD and across all digital platforms on October 29th.
Thanks to the perils of five pandemic-era hurricanes, Americana was recorded across more than twice as many spaces, with the bulk of the load performed in New Orleans at Marigny Studios (recorded by Rick Nelson), and at Bingham's own Nina Highway in Henderson, Louisiana. After performing for a full house at the New Orleans Jazz & Heritage Foundation's last show before lockdown, Lewis conceived of her record amidst quarantine conditions that were presenting an indefinite pause in an otherwise booked-out performance year. Without the pressure of upbeat, danceable shows on the agenda, Lewis turned to an abandoned bag of narrative songs that she felt were just a bit too delicate for the New Orleans club scene.
The record returned Lewis to her folk and roots origins, and reflects two sides of her America, that of her father's church, and that of the "white-gaze" world that existed beyond those walls. Reuniting Country with its gospel and blues roots, the record's Country Soul excursion begins with the Texas-tinged, Eliza Gilkeson inspired "Copper John," but quickly shifts into the Rufus-esque Country-funk anthem "Wrecking Ball." If the heart of the record is found in its benediction "My American Heart," a song Mandy Patinkin referred to as "like listening to light," the soul of the collection may be "A Healing Inside," an a cappella, grounded declaration that features Lady A, the Seattle based Blues legend whose name has been famously usurped by the Nashville band in response to the Black Lives Matter movement.
Of the collection Lewis says "these stories were meant to reflect the humanity of the forgotten, because in times like these, it feels like dignity can seem really hard to come by."
Trained as an opera singer and classical pianist, singer-songwriter Lewis has been a composer, producer and performing artist for over two decades. She released her first album The Coming of John in 2003, and has been known as the Folk Rock Diva since performing in the Folk Rock band The Shiz, which she founded with her wife Liz Hogan in 2009.
Lewis has issued three critically acclaimed releases on Louisiana Red Hot Records where she serves as VP and the Head of A&R: The 2018 solo piano album The Henderson Sessions, 2019's We Belong by the Lilli Lewis Project, and the 2020 My American Heart Red + Blue EP, which found one reviewer comparing Lewis to opera singer Jessye Norman, if she had been part of the folk-rock genre. In 2020, Lewis also released a single she co-wrote, co-produced and performed — the "Mask Up" anthem for a public health campaign from Louisiana Red Hot Records and WHIV-FM featuring New Orleans favorites Kirk Joseph, Glen David Andrews and Erica Falls.
Since the shutdown, Lewis has performed a powerful set for the Kennedy Center's Arts Across America virtual series, played "My American Heart" for a streaming voters' rights benefit (where Patinkin became a fan), and performed for WWOZ-FM's Piano Night virtual benefit. She also was selected to be a Folk Alliance International delegate for Global Music Match, an online collaboration showcasing 78 artists from 17 countries.
Lewis has spent the better part of her 20 year career carving out space for herself in the music industry as an African-American queer woman of size. The Athens, Georgia native has recently been lending her voice to the industry's need to diversify its precepts by facilitating Folk Alliance International's "Committing to Conversation" initiative to develop safe space for diversity within the Folk community, and by frequently serving as a panelist to discuss challenges and solutions for the industry's stated interest in diversity, equity and inclusion.
Lewis has gone beyond discussion by spearheading the "Country Soul Phone Book," a directory (currently in beta) built in response to media outlets who reached out and asked for a central location to find BIPOC, LGBTQIA+, and disabled artists who are typically underserved in Folk, Americana, Country, and adjacent genres. Lewis is also co-producing an inaugural "Black Opry Fest" that centers the contributions and artistry of African American artists in these genres, as part of an ongoing effort to develop a sustainable ecosystem for artists who often feel isolated and marginalized. The virtual festival and conference is scheduled to occur October 28-31.
Also an active composer, Lewis was recently commissioned by Loyola University's Opera Workshop to contribute 12 original compositions for a cycle of micro-arias entitled "Cura Personalis" including this work for Fats Domino's talented young grandson, award-winning tenor Antonio Domino:
When Lewis featured in the Americana Music Association's virtual "Black Equity in Americana: A Conversation" live-stream, she stated "Black artists and black art have been at the heart of Americana since its inception, and now we're in a position to address what this means from a relatively new point of view. It's as if we're being invited to celebrate the reality of the genre and its participants in a more overt and direct way."
Americana does just that.
Learn more at http://www.folkrockdiva.com/2020
Heather Sarona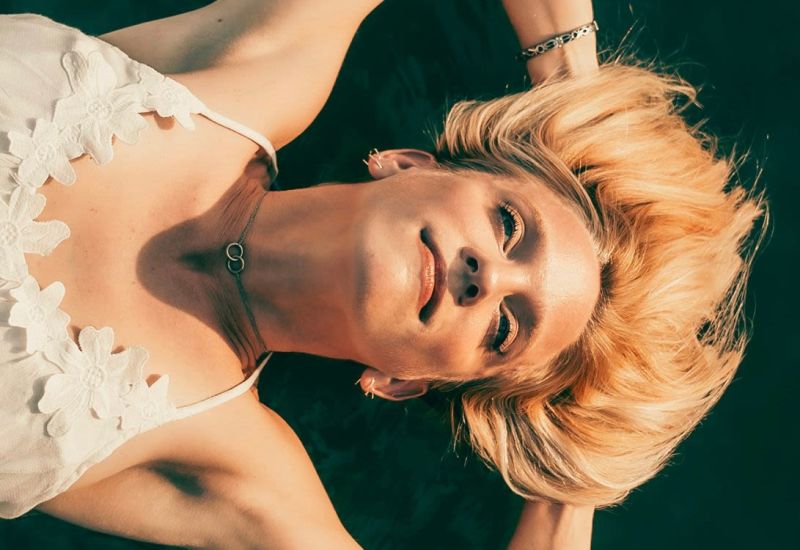 North Carolina-based folk singer-songwriter Heather Sarona grew up in a small town in the Uwharrie Mountains where the tradition of folk music and bluegrass was an intrinsic part of the culture. At age 14 she found her dad's old guitar in the attic and felt an immediate kinship, later picking up banjo and ukulele while developing her own unique way of playing guitar with metal fingerpicks, often associated with the banjo, turning them around backward to execute intricate patterns and solid percussive strumming simultaneously.
The nine songs on Head Above Water make up Heather's first full-length album, and also mark the first time she's collaborated with other musicians in a studio setting. "When I released my first three-song EP in 2017, I had only been playing music live for about a year, and I just wanted to have some music out there if people ever looked up my name," she says. "This release has been much more labor-intensive."
For a debut album, Heather certainly was able to assemble an impressive team: the album features, among other personnel, Andrew Marlin (Mandolin Orange, Watchhouse), Libby Rodenbough (Mipso), Sarah McCombie (Chatham Rabbits) and Lizzy Ross (Violet Bell) on harmonies, as well as Hank Smith on banjo, Marcel Ardans on guitar, Alex Bingham on bass, and Jason Cecil on percussion.
"The human experience is just so universal once you start looking at our emotions and love and relationships - those are the things I write about," she says. "That's why I want people to hear these songs. I want to let the way that I have processed these big feelings, big decisions and big changes to help someone else get through those same things they're probably experiencing, too."
"For Me" describes the emotions Heather felt when she first met her husband, right after the end of a very long relationship. "Falling in love can feel like being saved - we carry around all the scars and damage from our pasts, and new love can make us feel seen for the first time. My now-husband looked at me in this way that no one ever had before; it was intoxicating," she says of the track. "I wrote this song when I was in a place where I felt like I just wasn't special enough to be truly loved. I felt apprehensive about whether those long, loving looks would fade one day. There is so much magic in new love, and I wanted to hold onto every bit of it. And just in case you're wondering, he does still look at me the same way."
"I'll Be Lost," picked as part of IBMA's 2021 Songwriter Showcase, features Sarah McCombie of Chatham Rabbits as well as Libby Rodenbough. Heather wrote the song after going on a trip to the beach with her kids while her husband stayed home to work. "I didn't know where to sleep alone in a big bed," she says. "When I got home, I wrote the first verse of the song quickly, but I couldn't figure out what to do with the second verse; the first has such a strong metaphor ('You are the anchor in the ocean of my bed'), where do you go from there? A year or so later, the word 'weathervane' popped into my head while I was playing the beginning of the song, and from there it was an easy song to finish. I realized 'weathervane' was in my head from reading a book to my two-year-old and pointing out the pictures to him."
"Window To Break" offers a look at vulnerability, and what it means to offer that vulnerability to another person. "I tend to be very honest and open, and I generally think that's how other people are going to be, too," Heather says. "For better or worse, that leaves me in an unguarded position more often than I'd like. I've written quite a few song lyrics about being like glass shattering in your hands, here I use that metaphor for vulnerability - my window's yours to break."
"I've always found it so amazing how, through music, I can take feelings or experiences that are very specific to me, put them in a song, and people can then hear that song and think to themselves, 'Oh yeah. I get that. I've been there. That's my life, too," she says of both the album and her music as a whole.
While Head Above Water is her first full-length album, it follows the release of her 2017 EP, Waltz, which melds acoustic guitar, banjo and ukulele to create warm, folk-inspired songs, unified by a 3/4 time signature. Her songs, infused with a lifelong love of music and a years-long dedication to her playing, often have a folksy twist, inspired by bluegrass musicians like her grandfather, who taught her how to play her first song on guitar and how to pick a banjo.
Heather was selected by the International Bluegrass Music Association as a showcase songwriter for the 2021 and 2020 World of Bluegrass Music Festival. Her songwriting has been recognized in the Mid-Atlantic Song Contest, the Don Gibson Singer Songwriter Symposium, the Backwoods Beat Music Festival Songwriting Contest, and the WHIW Songwriting Contest.
Learn more at https://heathersarona.com
Tyler Nail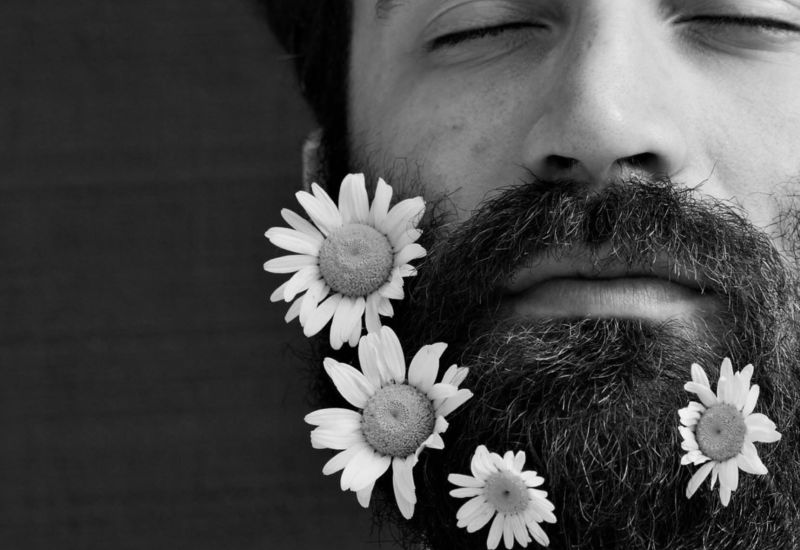 I'm Tyler Nail – owner and operator of Tyler Nail. I was born Winston-Salem, NC. I was raised in a log cabin my grandfather built.
I began drumming at a young age, and discovered an appreciation for writing in middle school. I got a guitar at age 16 and started writing songs, which quickly became my obsession and passion.
I spent a few years recording demos and playing small shows near my hometown. My first shows were in a Taco Bell. Then I started playing at a local coffee shop every week for an open mic, and sometimes weekend shows. When I started playing in Downtown Winston-Salem, things started to grow. I started to travel the southeast of the country playing music.
I started doing my own recording engineering and production around 2011. Since then I've written a lot of songs and dabbled in other forms of composition, like video, essay writing and journalism.
I've released a handful of independent albums, I've managed various collaborative projects, and I've acted as an engineer and session musician on numerous recording projects.
I love is observing time and meaning through some sort of creative form like a song. I've been fortunate to share stages with some really impressive artists across many towns and cities in the U.S.
I'm currently in a re-launch stage of my artistic career. I have a lot of new projects being developed and I'm building a whole new and improved model for the way I work as an artist.
Learn more at https://www.tylernail.com